​Air Filters And Particle Separators For The Can-Am Maverick, Defender, And Commander
Jul 31st 2022
From Donaldson air filters and WIX air filters to Baldwin air filters and high-grade aftermarket side-by-side air filters by firms like R2C, Trinity Racing, and Agency Power, there are way too many options out there for Can-Am Defender, Commander, and Maverick air filters. Some riders like to use paper filters, while others prefer foam air filters. And when you add pre-filters, post-filters, and particle separators to the mix, there are even more combinations / permutations to consider. So instead of being bogged down by the paradox of choice, continue reading, and we'll tell you everything you need to know about air filters and particle separators for the Can-Am line of off-road UTVs!
Air Filter Maintenance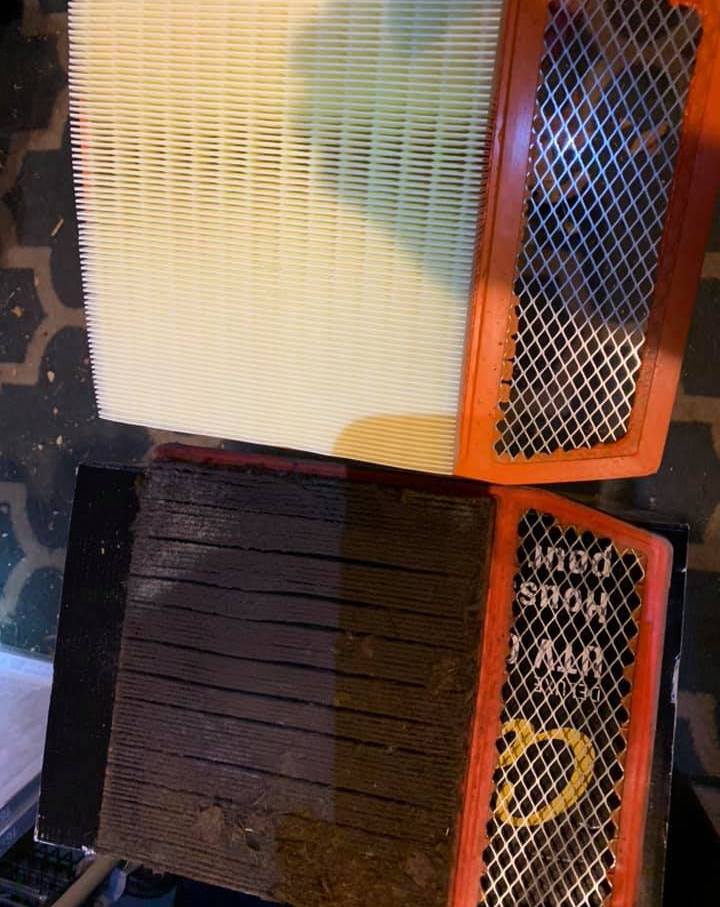 Using the right air filter in your Can-Am Commander, Can-Am Defender, or Can-Am Maverick is one thing, but even the best air filter will clog up and restrict airflow if you neglect it. At the very least, you should remove and knock out the dust from your air filter after every ride. But ideally, it's best to blow your air filter out with an air compressor and check it for damage before / after every ride. When blowing out your air filter, make sure to use a low pressure setting, lest you tear a hole in your paper filter.
Foam air filters for Can-Am side-by-sides are reusable, and can thus be washed off after they become dirty. UNI as well as K&N both make air filters for the Can-Am Defender, Maverick, and Commander that can be removed, cleaned, and then reinstalled after drying! So-called "rinseable" off-road air filters are on par with paper filters in terms of price, but they'll last much longer if you maintain them properly!
With both stock air filters as well as Uni air filters, you'll want to grease the seals. And if you don't oil / re-oil your performance air filter, it'll be less effective at trapping dust, sand, and other airborne impurities. Needless to say, in powersports, maintenance and upkeep is everything!
K&N Air Filters For Can-Am Side-By-Sides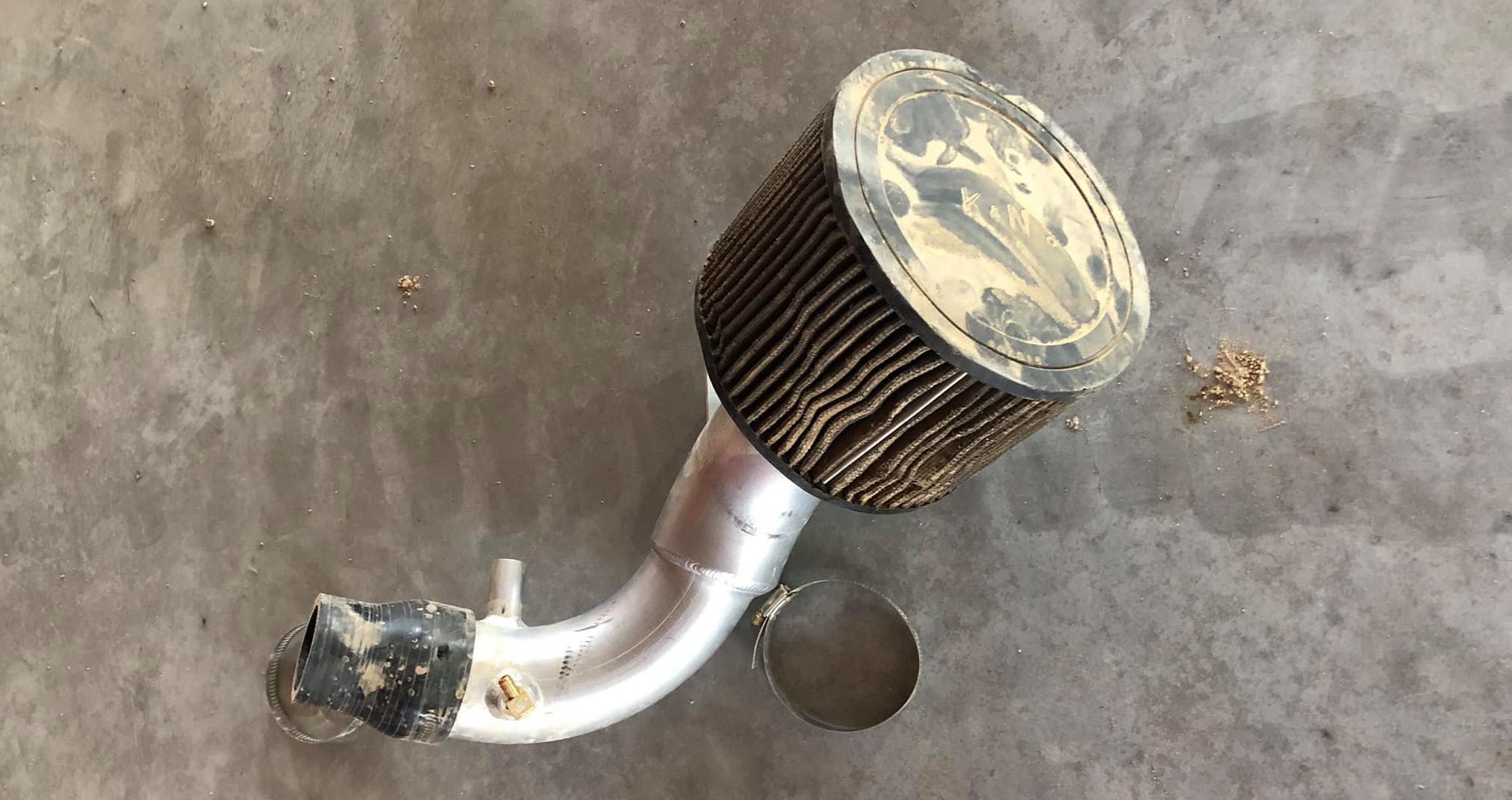 If you ask around or do some looking online, you'll see that there's a lot of contention surrounding K&N air filters. Some riders love them, while other riders hate them. The bottom line is that it all depends on several variables; and if you change a single one, you'll get a vastly different outcome. For blacktop and track use, K&N filters are great. For dusty conditions, however, the gauze construction of K&N filters allows for way too many particles to pass through, which will eventually destroy your engine. This particle infiltration, however, can be mitigated with a pre-filter, a particle separator, or a secondary filter that goes inside the primary filter for double protection. Plus, if you clean and properly oil your K&N filter – as well as use a Frog Skin or Outerwear pre-filter – you'll be better off than you would be with just a K&N filter alone.
That being said, many folks that have good things to say about K&N filters also change their oil and do full services after every other ride or so, which definitely helps to correct for any particulates that might have slipped through. On the road, K&N filters are amazing. But without a pre-filter or particle separator, a K&N filter will likely let dust slip past to the throttle body, which then leads to dust contamination in the combustion chamber.
Foam Air Filters Vs Paper Air Filters
Foam-type air filters designed to be uses with foam filter oil – like the ones by Twin Air, UNI, and K&N – will catch some fine dust particles and sand, but aside from being cleanable, they're not superior to paper filters when it comes to airflow or filtration. In flow tests, cheap value line paper filters actually flow almost as well as K&N filters, while blocking significantly more particulates. If you're just cruising around and sticking to pavement for the most part, a foam filter will be fine. But without a pre-filter, paper air filters are better suited for dusty environments.
One drawback of paper filters is their inability to handle moisture. And for this reason, riders who go through high water and thick mud often choose foam filters. After a good washing with some proper air filter cleaners and then a spraydown with a good foam filter treatment, your foam filter will continue to handle the wettest of environments. And if you're still worried about stuff getting through, you can always use a post filter!
Aftermarket Air Boxes And Rerouted Air Intakes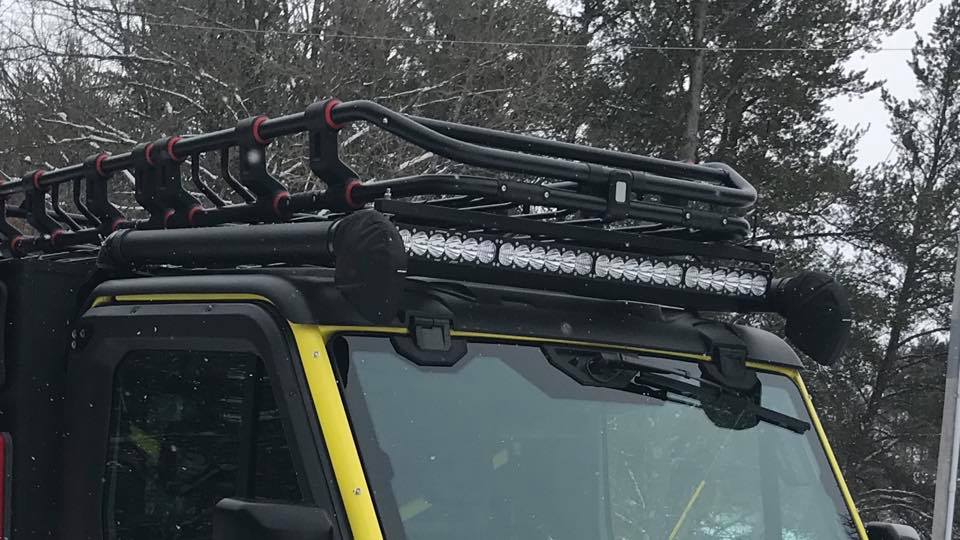 Gaps are a huge problem with UTV air intakes. And leaky air boxes / cracked-filled air intakes lead some riders to fill the gaps with silicone calk or expanding foam. Alternatively, aftermarket side-by-side air boxes like those by Turnkey UTV or cold air intakes like the ones by aFe Power are great options for both Can-Am Commander and Can-Am Maverick owners who are unhappy with their air intake setup.
For the Defender, things like air scoops, snorkels, or relocation kits that move the intakes up and out front instead of behind the cab where the dust swirls are all excellent ways to keep the air filter cleaner for longer. Snorkel kits are great for this as well, but if you run them into the cabin, it'll not only be noisy, but could also suck dust into the cab due to the negative air pressure created by the intakes. Instead, many people choose to move their engine and CVT intakes to the front of the vehicle, which, when coupled with a pre filter, will leave your OEM filter bright, white, and as clean as the day it was new! Then, when winter rears its head, you can swap your snorkel tips out for Ram-style velocity stack tips to lower belt temps and prevent snow infiltration!
Particle Separators For Can-Am UTVs
To improve your air filtration system so that dust doesn't even get the chance to reach your air filter, the best thing you can do is add a particle separator. The S&B particle separators do the trick nicely, but many riders aren't interested in adding more wiring, power draw, etc. to their rig's electric system– and this is where KWT systems excel! Instead of using a noisy fan to move air around, a KWT particle separator relies on its innovative cyclonic technology to scrub impurities from the intake air with no wiring and zero electrical draw!