​Buyer's Guide: What do I need to know before buying a winch for my Can-Am UTV?
Nov 15th 2022
With so many off-road winch options out there, it can be a little overwhelming when shopping for a Can-Am Defender winch, a Can-Am Maverick winch, or a Can-Am Commander winch. You obviously want a winch with enough power to pull the weight of your vehicle, but you might require a winch that can also handle the additional weight of mud, water, and friction. On top of strength, reliability is also important – you want a winch that won't burn up or fry solenoids when you're counting on it at times when you're the most vulnerable! How and where you mount your UTV winch is another factor to consider, and so too is the winch rigging. You can choose between winches with synthetic rope winch lines, and winches with steel wire / cable winch lines. And we always advise riders to use a snatch block for recovery applications to achieve better lines of attack as well as a significant mechanical advantage. But we'll get into all that and much more in this buyer's guide for Can-Am UTV winches!
Best Winches For The Can-Am Defender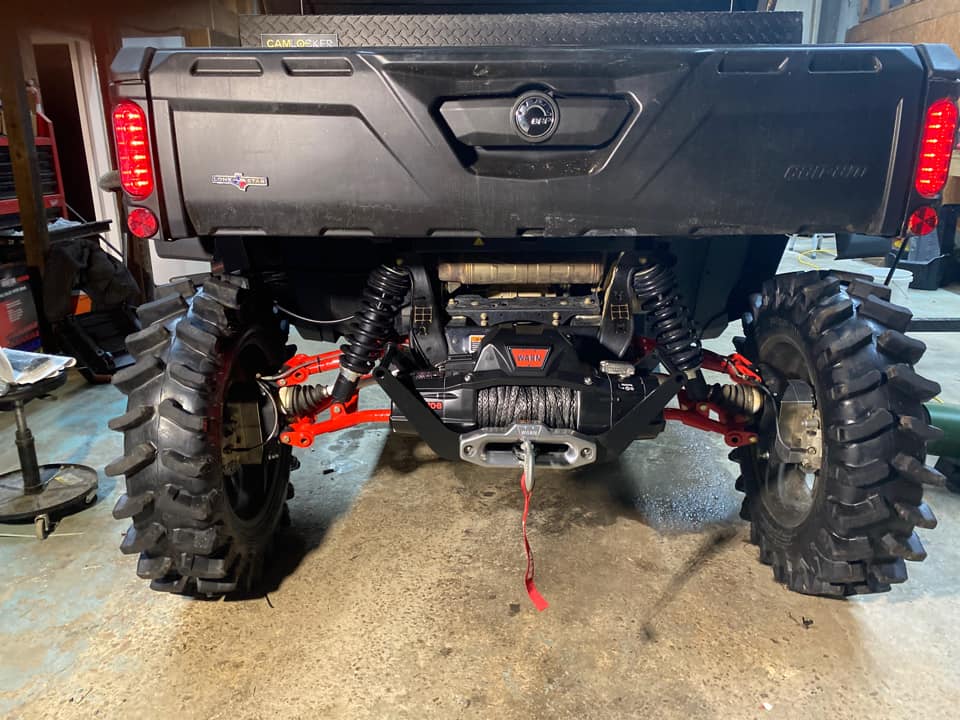 Having a winch at the ready is like having a fire extinguisher or a spare tire and rim – you might not need them on every ride, but they sure do come in handy when you do need them. No matter what you get into with your buggy, you can't go wrong with the Can-Am Defender winches and winch kits by KFI. They offer 3,000 Lb winch kits for riders with 2-door Defenders, and 4,500 Lb or even 5,000 Lb winch kits for those with the 4-door Defender MAX. KFI winch kits come with everything from dash switches and handheld remotes to winch brackets that bolt right up to the factory winch mounting location. They can handle mud and water without a problem, and they work amazingly well in conjunction with products like the KFI snow plow kit!
The 6,000 Lb Black Ops winch by SuperATV may be a bit overkill for some riders, but if your proclivities behind the wheel are a bit on the wind side, it could suit you well. SuperATV Black Ops winches are also popular because they come with wireless remotes. However products like the wireless winch remotes by Viper are also an option for those looking to control their winches wirelessly via cordless remotes.
Best Winches For The Can-Am Commander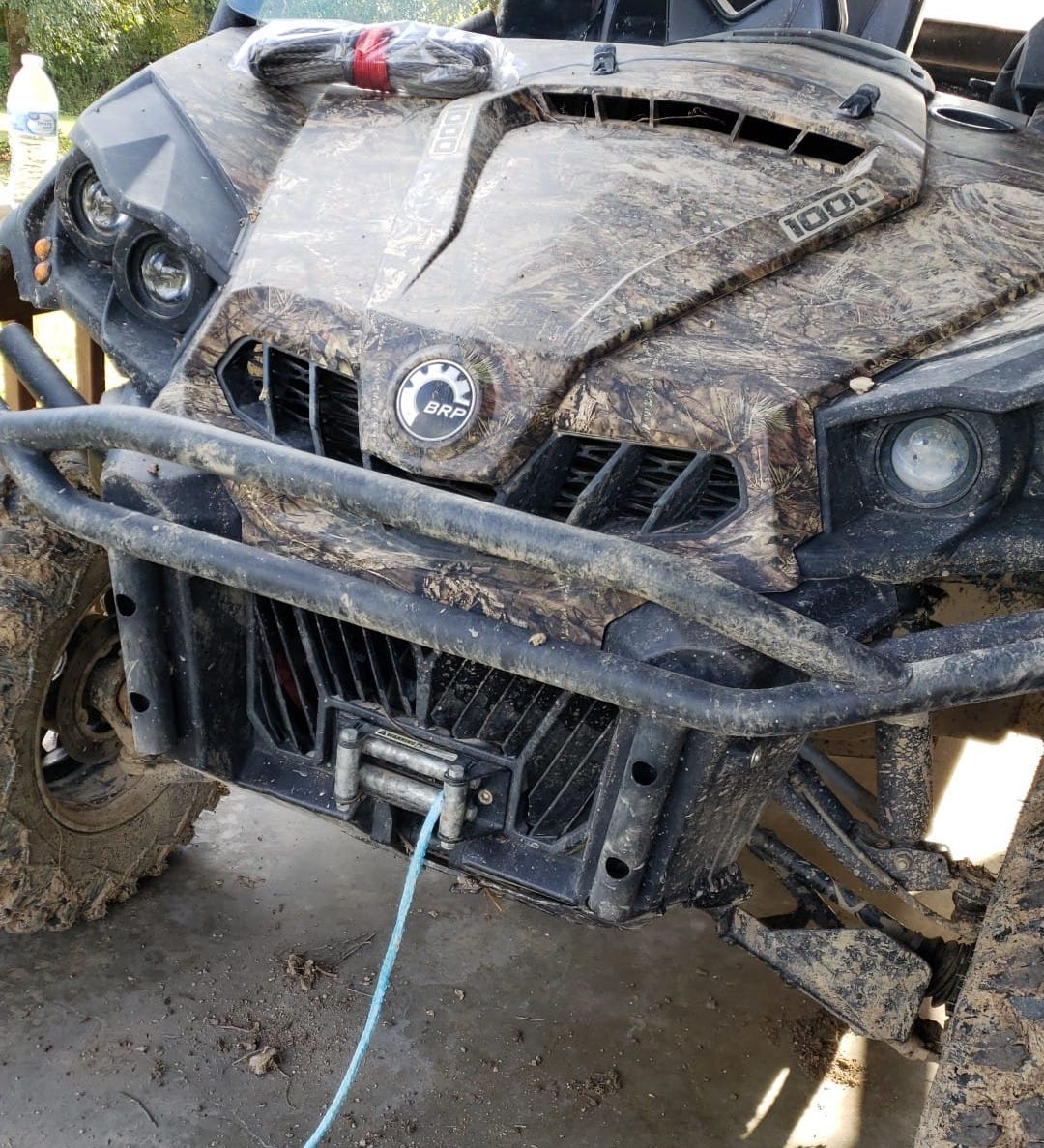 Before we get to the best winches for the Can-Am Commander, it should be noted that the winches we've already discussed -- as well as the winches that we will soon discuss -- are not mutually exclusive. KFI's Stealth Series winches are great on any Can-Am UTV, and so too are SATV winches. Similarly, the 3,500 synthetic rope winch by Warn is a beast when it comes to getting a Can-Am Commander unstuck, but it'll work equally well on a Defender for pulling ekl out of ravines during hunting season.
Depending on your needs, you might want a Can-Am Commander winch with either a hawse fairlead or a roller fairlead. Aluminum hawse fairleads are typically used with synthetic winch lines, as the corners of roller fairleads can sometimes pinch and damage rope lines. Hawse fairleads give you a slightly better approach angle, but roller fairleads are better at reducing friction and wear. A solid Can-Am Commander winch that comes with a hawse fairlead is the 4,500 Lb Rough Country winch, and a sturdy example of a winch that comes with a roller fairlead is the 4,000 Lb Viper winch.
Best Winches For the Can-Am Maverick And Maverick X3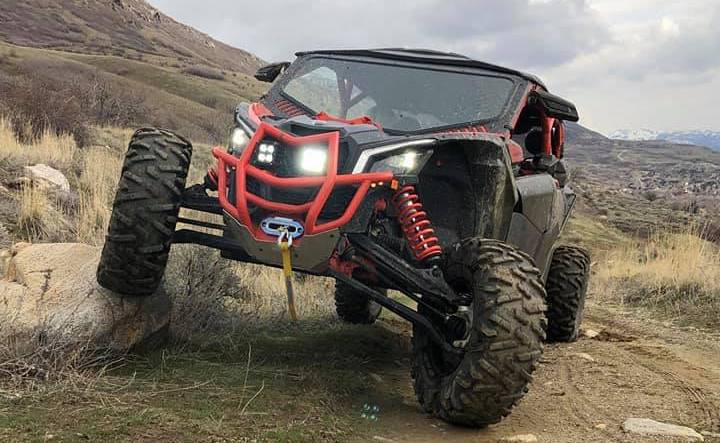 Most Mavericks are pre-wired for Warn winches, so if you want something that'll attach easily to your stock pre-wiring, a universal Warn 4,500 Lb winch is a great choice! If weight is an issue, most riders can get by with a small 2,500 Lb winch like the ones by KFI, Moose, or Kolpin Powersports – that is, if they also carry a snatch block for a little extra pulling power when needed. Superwinches are good winches for the Can-Am Maverick, and so too are Aprove winches.
Which Are Better, Rope Winch Lines Or Steel Winch Lines?
If you're a serious mudder and find yourself getting stuck on a regular basis, you probably want to go with a cable winch wire. Although there are synthetic rope winch lines out there that are plenty strong, steel lines are known to be more durable and more consistent. Although they will start to fray eventually, cable winch wires take less effort to maintain. Not only can rope-style winch lines become imbued with particles and mud, but they must also be dried out properly off-spool to avoid strength losses.
Synthetic winch lines and winch line replacements by companies like SuperATV and Rough Country are lighter than their steel counterparts, and they're less likely to snap back and cause harm to you or your machine if they break while in action. Firms like Masterpull, Monster Rigging, and Custom Splice also make solid replacement winch lines for Can-Am UTVs, just make sure you get the right size for the winch you own!
Where Is The Best Place To Mount The Winch Solenoid?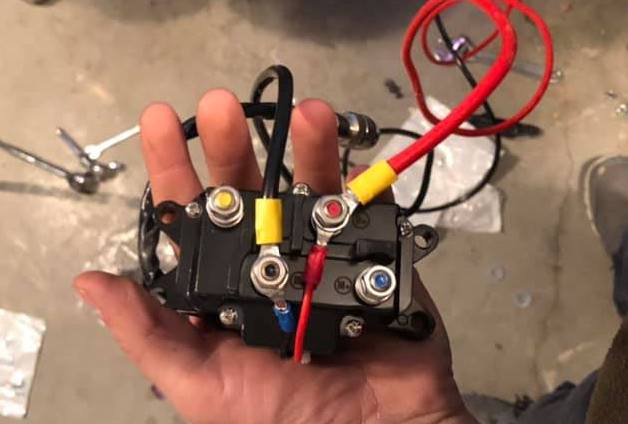 Special-edition Can-Am UTVs that come with a factory winch pre-installed usually have the solenoid mounted close to the shock on the passenger side. But for aftermarket winches, it'll depend on whether you're running a front winch or a rear winch. Some riders mount their winch solenoids on the firewall, while others mount thiers up as high as they can get it by the radiator. You can also put it inside the cabin next to where your right knee would be while driving, or behind the dash where the switches are. But wherever you fix your winch solenoid, make sure you apply a generous amount of dielectric grease to it if you intend to play around in water or mud!
Should I Get A Winch With A Warranty?
If you never venture too far from home, or you never try your luck in any deep holes or river crossings, getting a cheap winch with a good warranty might be an appropriate course of action. But a warranty on those cheap, one-time-use, winches from your local farm supply store won't do you any good when you're stuck with a broken winch in the woods. So if you don't want to be sleeping on a mountain overnight due to a failing winch, it's better to go with a quality winch over a cheap winch with a good warranty!
Can-Am UTV Winch Mounts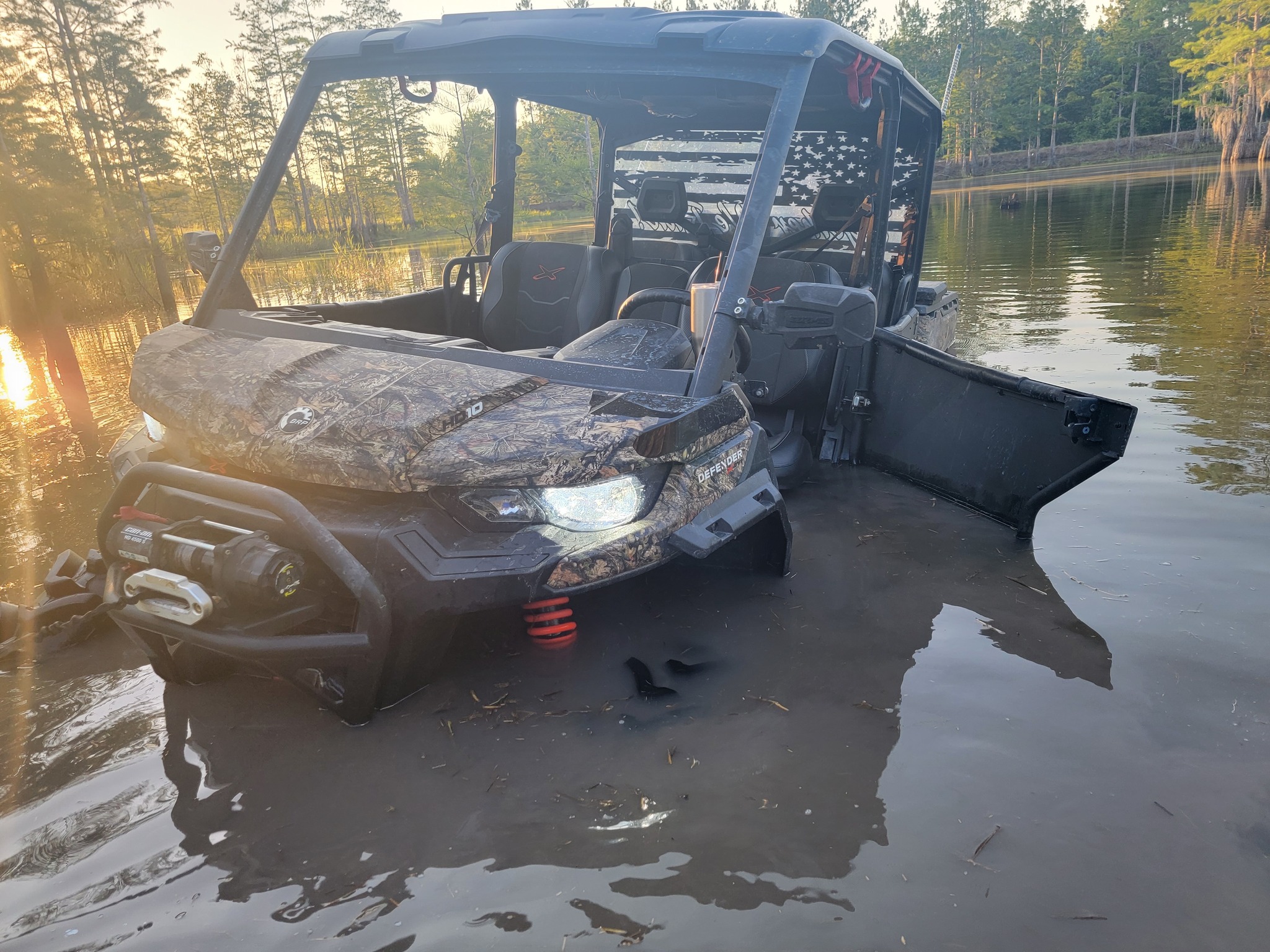 A side-by-side winch is only as strong as the mount used to attach it to your vehicle, so it's important to get a winch bracket with a load rating equal to or greater than that of your winch. For easy on-off action, hitch-mounted UTV winches are popular. And to position your winch up higher for easier accessibility, winch-ready bumpers are great! But the hinge supports on a winch bumper may not be rated to handle the same forces as your winch is capable of generating (especially if you add a snatch block into the mix). So do consider that before mounting your winch via a winch bumper!
Closing Thoughts
Having a winch for recovery is almost obligatory on an off-road vehicle. But winches can also be used in conjunction with hoists for field dressing animals after successful hunts, or with snow plows, farming implements, and other attachments for work-related applications. Heck you can even use a winch to prop up your machine when bleeding the brakes / cooling system, or making repairs / upgrades to the vehicle's undercarriage. Winches are definitely versatile tools that are worth every penny, and even a poor-quality winch is better than no winch at all. But at the end of the day, you just can't beat a solid winch like the ones available here at Everything Can-Am Offroad!