​Crucial Can-Am UTV Safety Accessories For Kids
Sep 15th 2021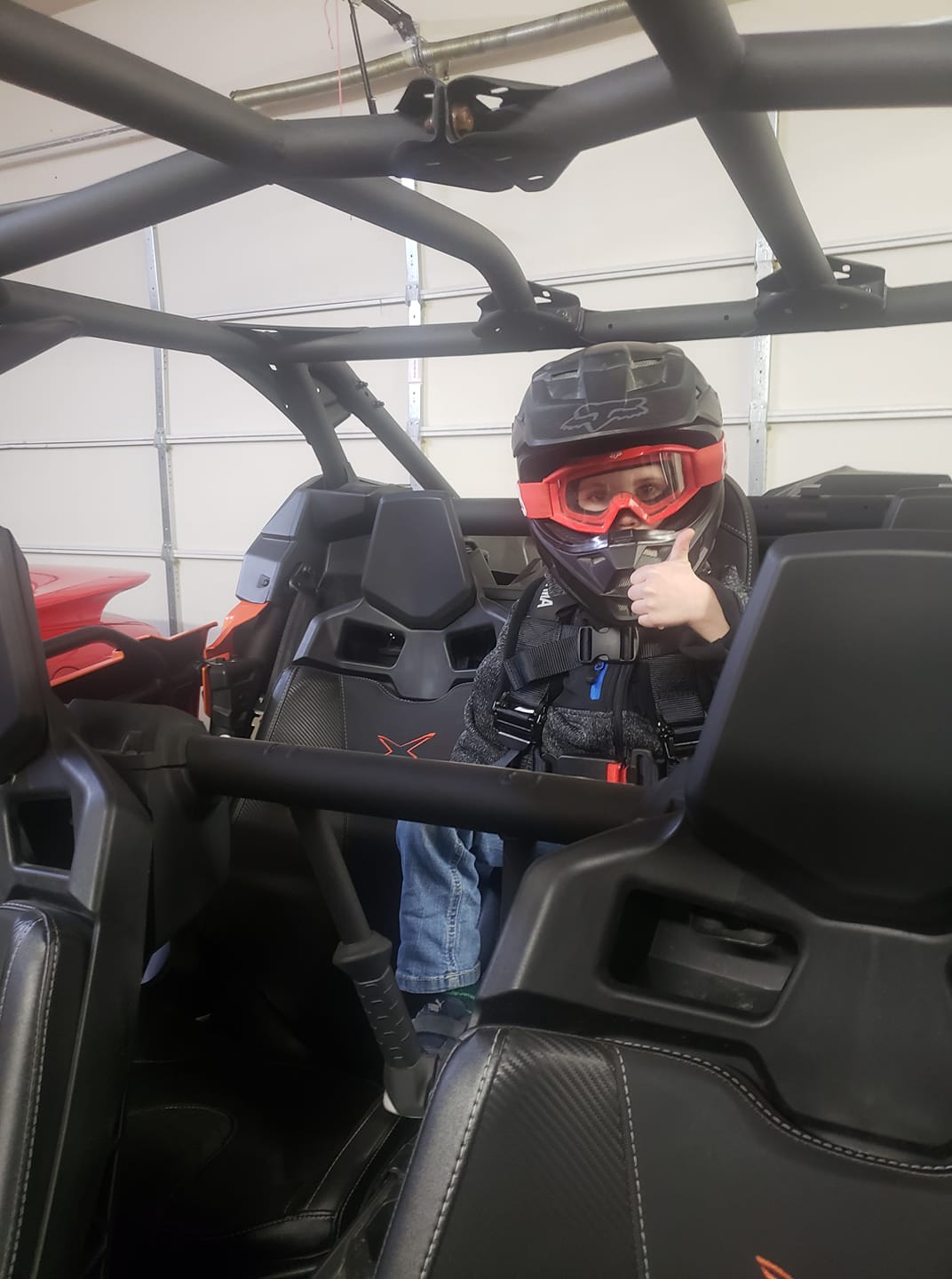 There's nothing wrong with bringing your kids along when off-roading. In fact, many folks choose to buy Can-Am Defenders, Can-Am Mavericks, and Can-Am Commanders specifically for family recreation purposes. But regardless of whether you hit rocky logging trails en route to your favorite camping spots / fishing holes, or cruise around your local subdivision / 35MPH-and-under roads in your street legal side-by-side, equipping your kids with the appropriate UTV safety accessories is paramount. Some of the stricter nanny states in the US require all riders under the age of 18 to wear helmets at all times in an ORV, while others have laws related to driving ages and the use of seat belts. Even if you live in a state with minimal UTV regulations, it's still a good idea to deck your children out with the latest safety gear. That being said, however, what works best for teens and pre-teens is likely not appropriate for toddlers and elementary-age kids. So if you're wondering what the best Can-Am UTV safety accessories are for children, continue reading, because that's the topic we're about to discuss now!
Child Seats, Car Seats, And Booster Seats For Can-Am UTVs
Although newborns can ride safely in side-by-sides provided that they're held properly and that vehicle speeds are kept to a slow crawl, it's probably not worth riding with your kid until they're at least a couple years old. Nevertheless, in most circumstances, being a passenger in an off-road vehicle is generally safer than, say, riding a bike. And with the right Can-Am Defender, Can-Am Maverick, and Can-Am Commander child safety accessories, you can improve the security of your rig even further.
Things like baby car seats are great for kids between the ages of 1 and 4, and they can be placed either in the middle between the driver and passenger seats, or in the back seating area for those with 4-door Can-Am UTVs. Regarding the former, finding a slim-fit Can-Am car seat is important, with units like Dino car seats, Britax car seats, and Clek Fllo car seats being among the favorites of family riders.
Rear-facing car seats that utilize Click Connect seat bases can work in Can-Am UTVs, but they do take up a significant amount of space. So if room and comfort are both issues, you and your kids might be better off with a front-facing car seat.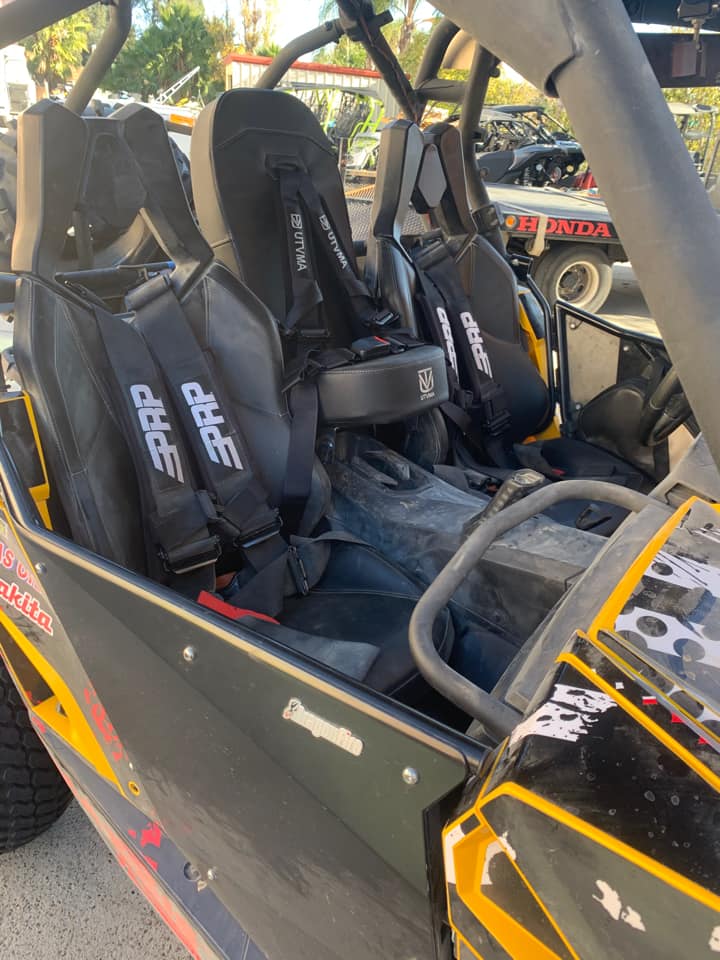 For kids in the age range of 3-8, Can-Am Defender, Commander, and Maverick bump seats are great accessories that can be used for added safety. They'll hold your young one tightly, and bump seats out of the way so that they don't interfere when you're alone at a faster speeds. Unlike car seats -- which can be fixed in place with straps that run under the seats and to the top of the roll cage -- Can-Am UTV bump seats need to be coupled with a harness or seat belt mechanism. And just like with anything else, the youth-size harness you go with should be sized correctly for your child.
Youth Harnesses And Seat Belts For Can-Am UTVs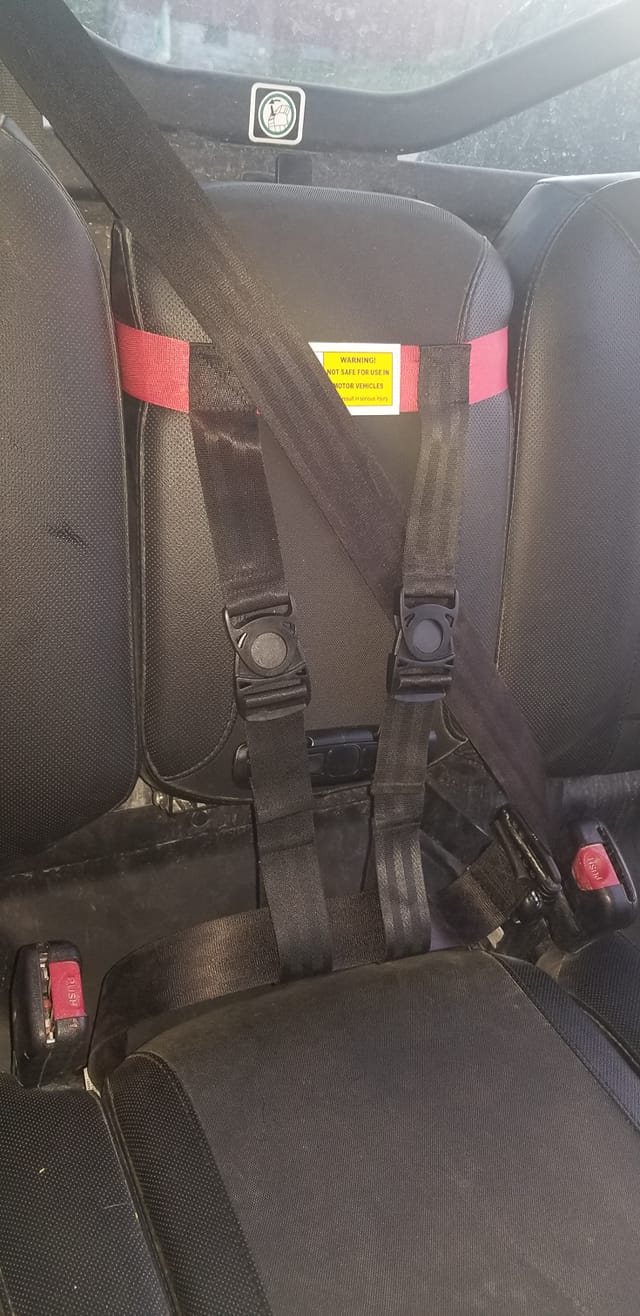 Bump seats and booster seats are nice because they make it so that the stock seat belts fit better on smaller riders. But to be on the safe side, many riders opt for youth-size Can-Am Defender harnesses, Can-Am Maverick harnesses, and Can-Am Commander harnesses. After all, it can be argued that wearing an improperly-fitting harness is almost worse than not wearing a harness at all. For example, if the sternum strap is too high, it could choke the user and pose a significant risk to their neck. Furthermore, if the waist latch isn't secured tightly around the pelvis region, your child is liable to slip out in the event of a mishap. While you might be able to tighten the lower straps on adult harnesses to move the upper buckle down a bit, you'll be hard pressed to make a standard harness fit and function as well as a youth-size UTV harness! Add some entry restraints to prevent limbs from getting squashed and you'll be well on your way to having an ultra safe UTV setup for kids!
Can-Am UTV Helmets And Neck Restraints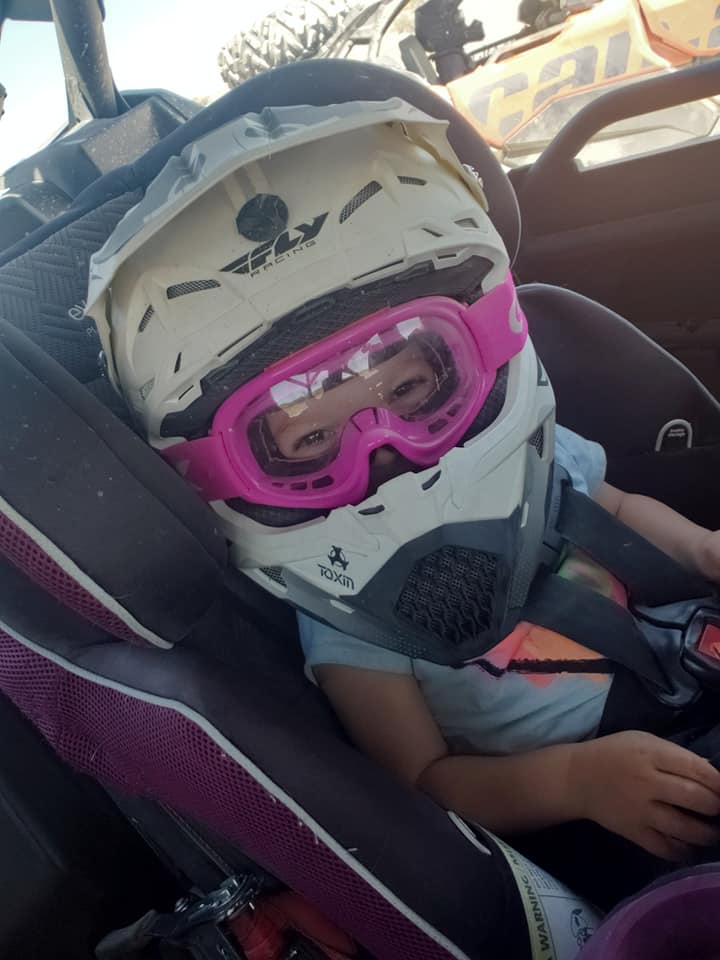 For toddlers, a helmet can sometimes do more harm than good. Young riders under the age of 2 have yet to develop neck muscles strong enough to support hefty full-face helmets -- especially during sharp turns and abrupt stops. Ergo, lightweight helmets like those made for cycling are good for the youngest of riders, and safety accessories like neck braces are also wise to use. Products such as the Sequence neck roll by Alpinestars are good, as they support the entire neck in a way that's both effective and comfortable.
Similarly, the Hybrid Sport device by Simpson is also available for riders both young and old. Simpson's Hybrid Sport head restraint device protects the user's neck from abrupt movements in the forward and side directions, and it can be used with either a Simpson helmet or other compatible off-road helmets.
For teenagers with stronger necks, full-face helmets are ideal. You can find Bluetooth communication kits with in-helmet speakers and mics to help you communicate with your kids, and even air pumper systems to prevent them from overheating during the balmy days of summer. The brain is an important organ, and definitely worth protecting. But just because you make your kids wear helmets, doesn't mean they have to be uncomfortable!
Closing Remarks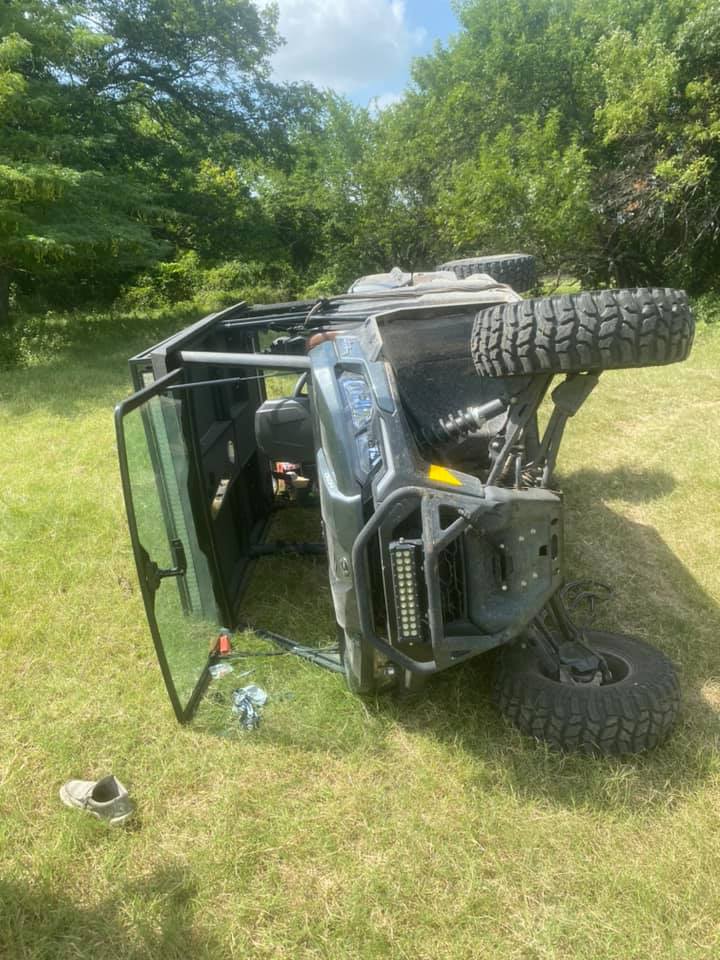 As the saying goes, kids will be kids. So if you let your young ones operate your Can-Am Maverick, Commander, or Defender, make sure to teach them proper driving techniques and urge them to wear the right UTV safety accessories. The right safety gear is also critical for youth passengers, and it should be worn even if you drive carefully -- as you never know what can happen with regards to other drivers. Hopefully, you'll never need to put your UTV safety accessories to use. But at the end of the day, being safe instead of sorry is always smart move!