How to Find Your Can-Am Roll Cage Size And Style
Apr 23rd 2020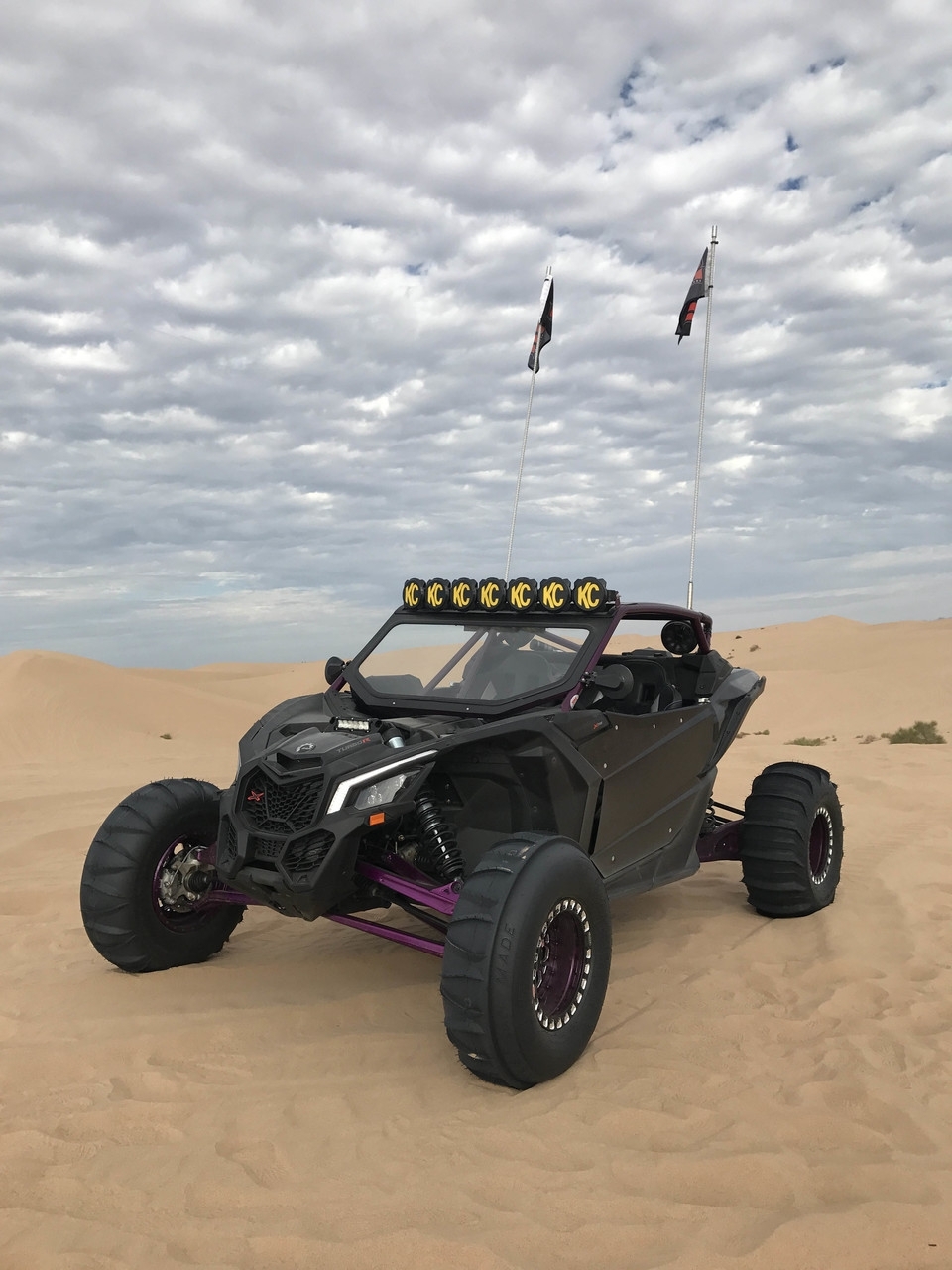 The roll cages on Can-Am's lineup of side-by-side vehicles serve many uses for both the driver and the machine itself. Can-Am roll cages are first and foremost a safety feature. Commonly referred to as rollover protection structures (ROPS), the primary function of a Can-Am roll cage is to protect the vehicle's occupants in the event of a rollover. That being said, ROPS are also used as a place on which to mount a variety of Can-Am UTV accessories, ranging from roofs and windshields to racks and sound bars. For this reason, it is important to know the size and style of your machine's roll cage before ordering any cage-mounted part or accessory.
Can-Am Maverick Roll Cages
As Can-Am's flagship sport UTV, the roll cages on the Can-Am Maverick X3, Maverick Trail, and Maverick Sport are made to withstand the toughest of potential impacts. The diameter of both the two-seater and four-seater Maverick X3 roll bars are 1.85 inches, with some top crossbars measuring 1.5 inches and the rear harness bars measuring 2.5 inches in diameter.
Can-Am Roll Cage Sizes
Maverick and Maverick 4 seat - 2.0"
Maverick X3 - 1.85"
Commander - 2.0"
The Maverick Sport X XRC and the Maverick Trail have two cage options -- tubular roll cages and non-round profile cages. Regarding the former, the round tube cages on both the Maverick Trail and Sport are 1.85 inches, with bumpers that are 1.5 inches. Standard c-clamps and mounts will work with these cages. However, with the profile cages, you're going to need a specialty-made clamp to mount accessories like side-mirrors on the vertical a-pillar supports.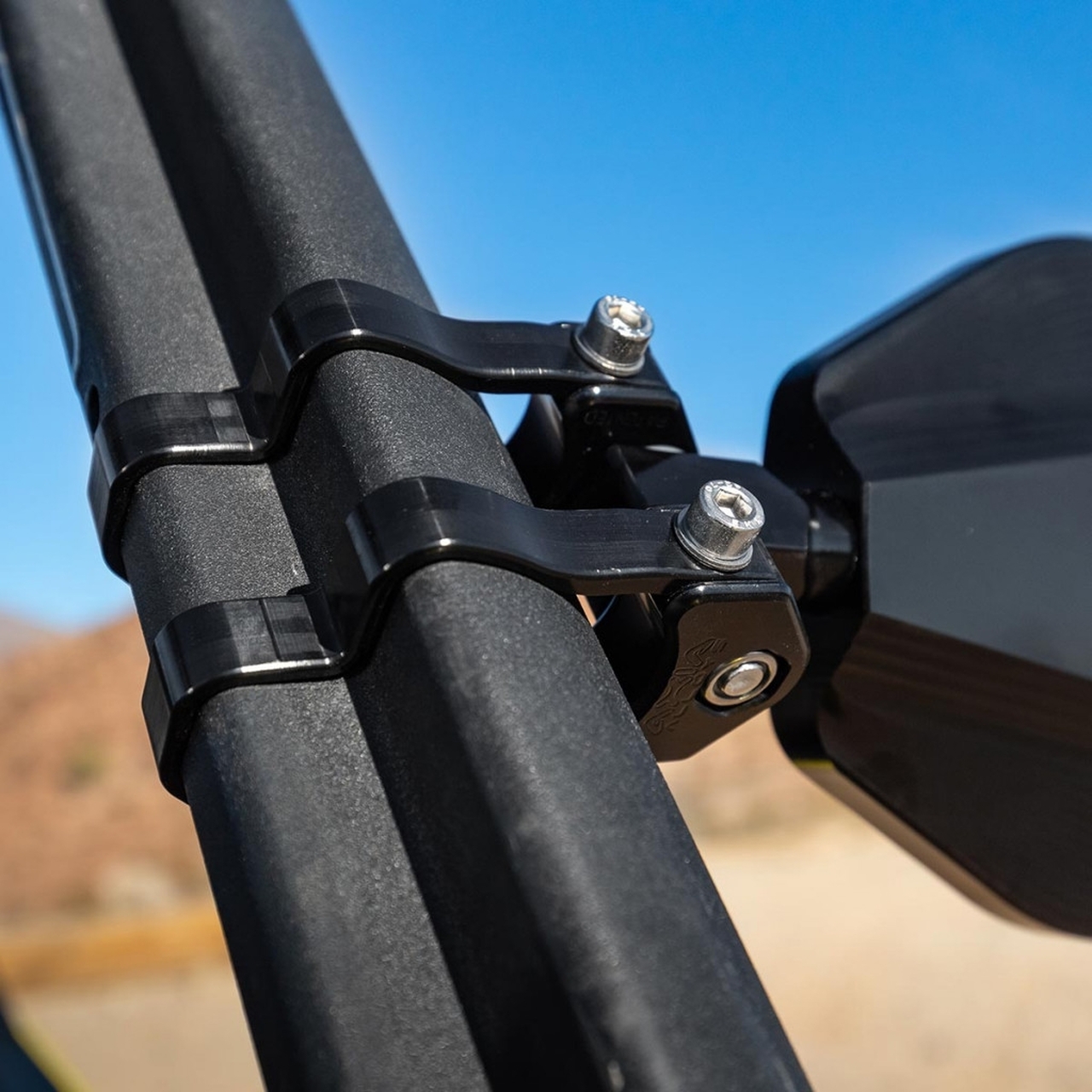 Because Mavericks are commonly used for racing applications, many are equipped with aftermarket roll cages that might not adhere to the above specifications. For these, you'll have to measure the dimensions yourself using a vernier caliper, a string, or even a printed paper cutout like the one found here.
Can-Am Commander Roll Cages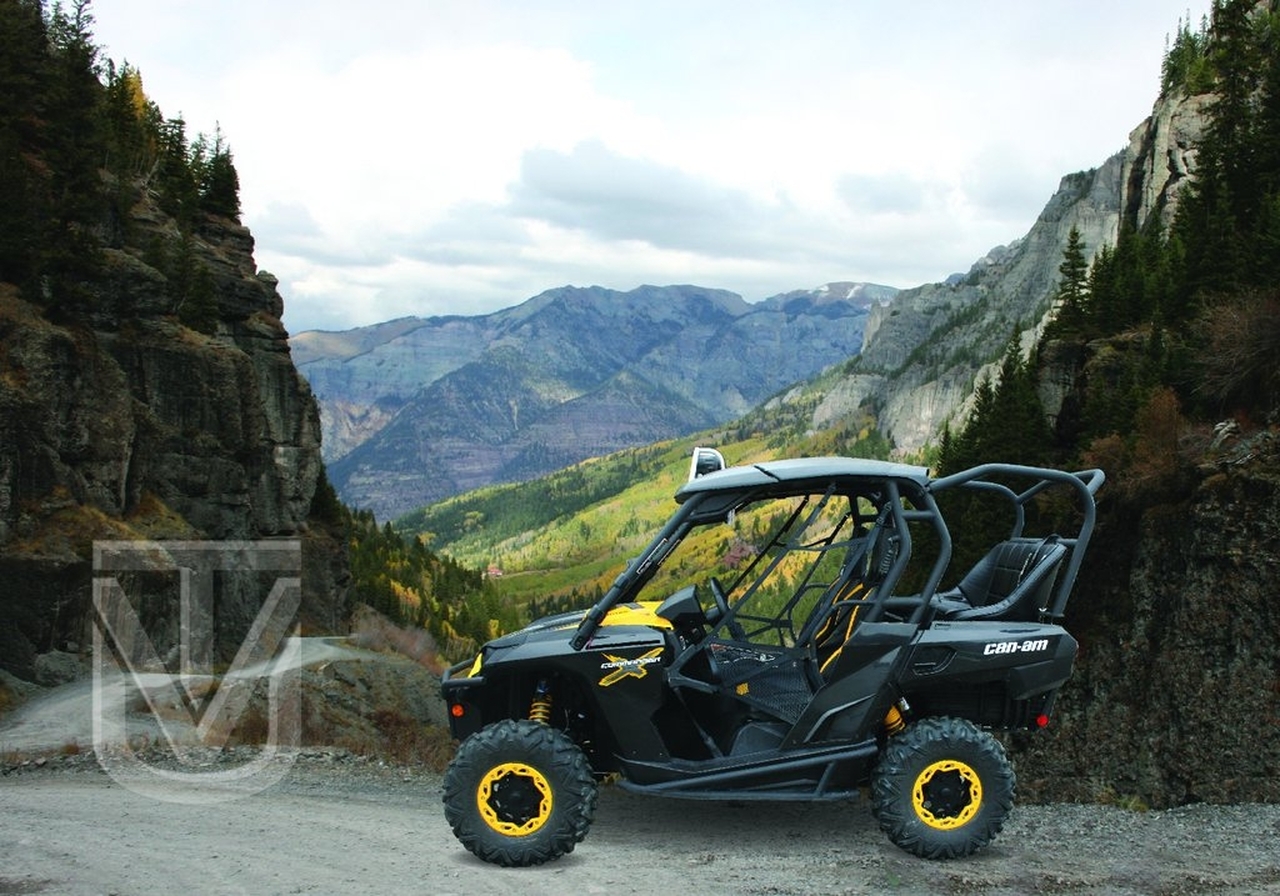 The factory roll cages on Can-Am Commanders have a diameter of 2 inches throughout. This makes installing things like light bars and cage-mounted speakers rather easy, as the clamps that come with any Commander-specific accessory kit will fit any edition of the Can-Am Commander.
Most light bar kits for the Can-Am Commander bolt right onto the flat plates on the upper corners of the cage, but some use clamp-style mounts. And for those looking to attach a roof to their Commander cage, using rubber spacers between the roof and the cage will ensure that it won't rattle when you're riding on bumpy terrain.
Can-Am Defender Roll Cages
Unlike the Maverick and the Commander, most riders don't use their Can-Am Defenders for racing or extreme off-road applications. Nevertheless, the roll cage on the Defender isn't lacking in terms of strength. Like the Commander, the Can-Am Defender roll cage has a diameter of 2 inches. Some 2-inch roll bar mounts might seem like they're too small to fit, but all you have to do is spread them apart and slide them over the appropriate vertical or horizontal roll bar.
A few Defender owners have contacted us about squeaky noises coming from their cage. If you're in the same boat, you can try popping the side panels off where the roll cage goes behind the seats -- using a flat-head screwdriver to pry up the center and pull out the plastic rivets -- then tighten the two bolts on each side where the roll cage fastens to the body.
Final Thoughts
No matter if you have a stock roll cage, an aftermarket roll cage, or a bolt-on factory-style cage replacement, knowing the size and style of the cage on your Can-Am Maverick, Commander, or Defender is quite useful. Regardless of whether you want to chop your cage, or add aftermarket accessories to it, knowing the dimensions of the roll bars, support pillars, and other elements of your vehicle's frame will save you from a great deal of future hassle and frustration!