Rough Country: A Master Of Can-Am UTV Accessories
Sep 14th 2020
Here at Everything Can-Am Offroad, we strive to never rest on our laurels. And in our unending quest to provide customers with the highest-quality products at unbeatable prices, we constantly seek out collaborations with the industry's leading aftermarket accessory makers. Recently, we began cooperating with the off-road firm Rough Country, and it is our pleasure to incorporate their cutting-edge accessories into our long list of aftermarket Can-Am Commander, Maverick, and Defender product lines. From light bars to lift kits, Rough Country's Can-Am UTV gear is sure to impress even the most cynical of side-by-side owners!
Rough Country Can-Am Windshields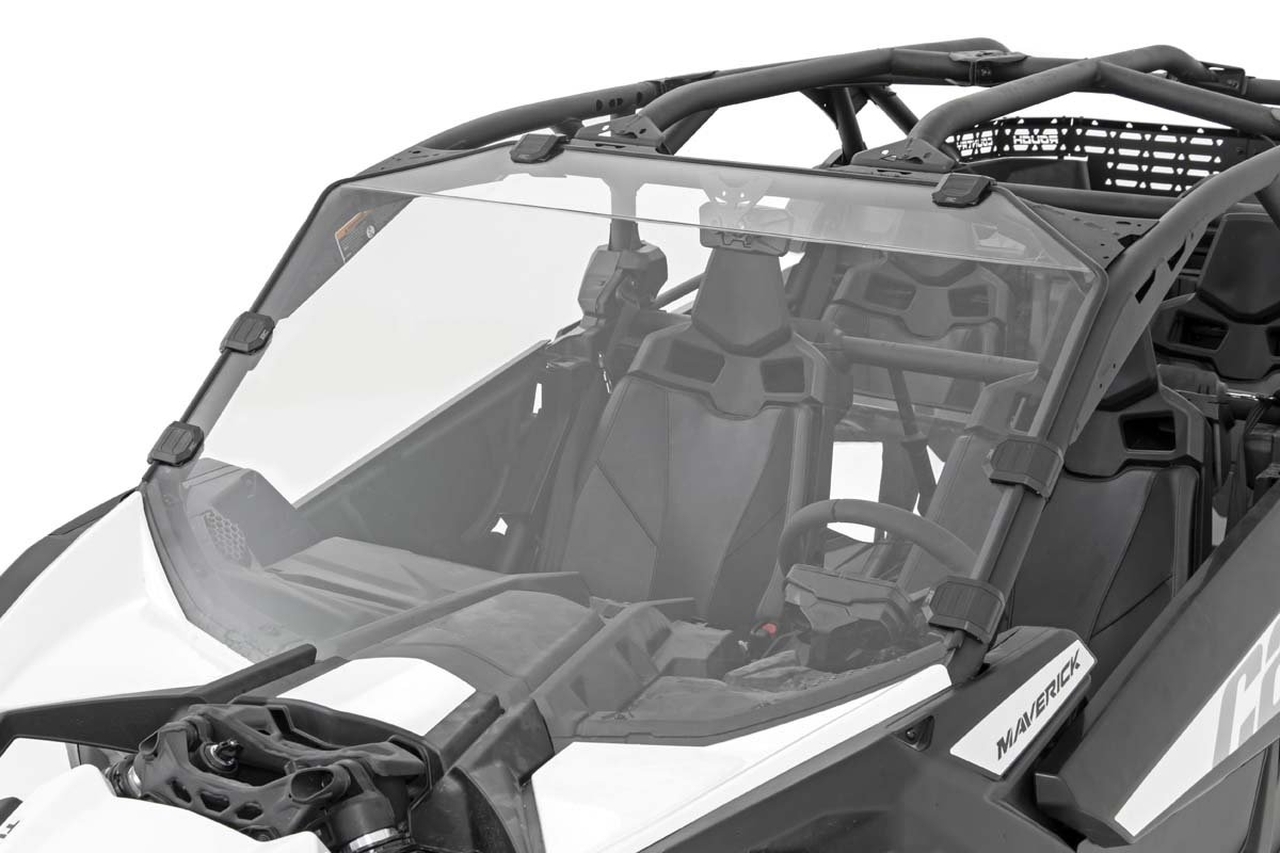 Be it for blocking sand particles when you're sending it at the dunes in your Can-Am Maverick, or keeping water from splashing into the cabin of your Can-Am Defender when you're hard at work on the farm, there are many reasons why riders choose to run Rough Country front and rear windshields on their Can-Am UTVs. Rough Country windshields and windscreens are tough as nails, and can withstand impacts from both sharp tree limbs as well as flying rocks without missing a beat.
Like other full polycarbonate windshields for the Can-Am Maverick, Defender, and Commander, the ones by Rough Country are designed with scratch-resistant coatings on both the inward facing and outward facing surfaces that don't scrape, scuff, or chip. Some polycarbonate UTV windshields are like needy children, requiring specific cleaning methods and the utmost caution when riding. But with a Rough Country windshield on your Maverick, Commander, or Defender, you can focus on the track, trail, or road ahead instead of your windshield!
Rough Country Can-Am Lights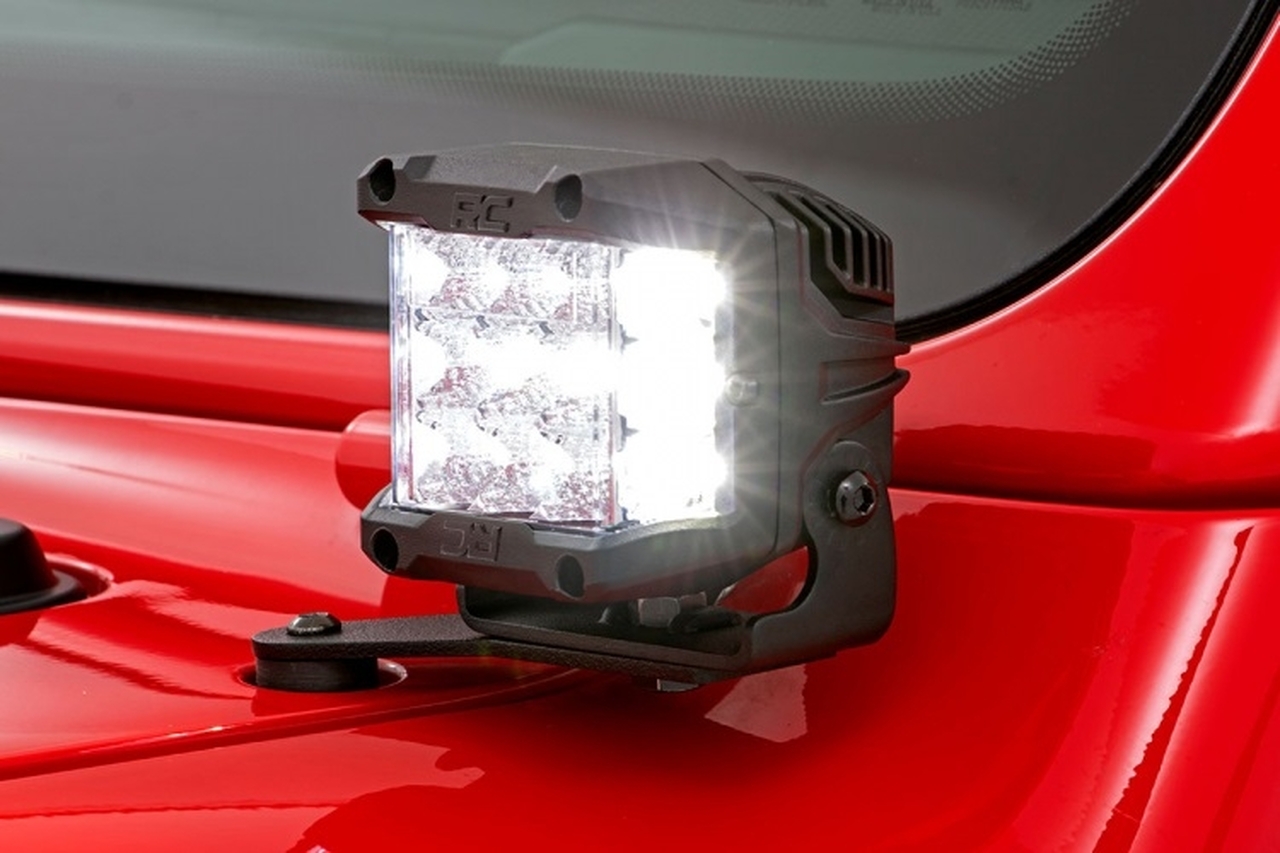 The UTV lighting solutions from Rough Country are second to none. And even though their quality is on par with the more expensive motorsport lights out there, Rough Country light kits cost a fraction of the price. Need a 12" bumper-mounted LED kit for your Defender XMR? Or how about a 50" roof-mounted light bar for your Maverick X3 Turbo R? Whatever it is that you seek, Rough Country products are great options to choose.
Not only are Rough Country light bars exceptionally bright, but they also come with innovative mounting brackets. The mounts for their 50" Black Series light bar, for instance, are almost unnoticeable. They attach to an in-built groove on the bottom of the light bar, allowing users to place them as wide or as narrow as needed. Add some orange DRL bulbs and you'll be good to go for both nighttime and daylight riding!
Rough Country Winches For The Can-Am UTV Lineup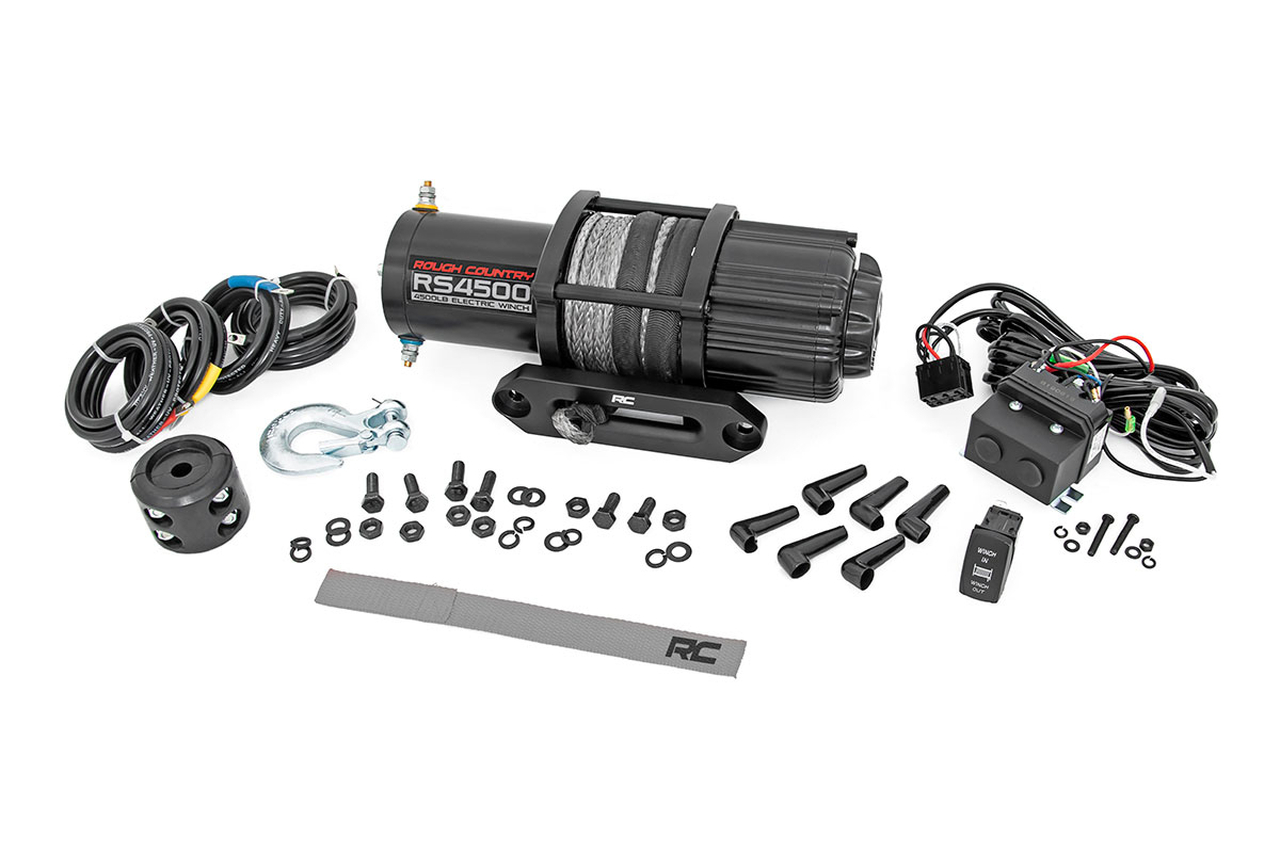 Whether it's Rough Country's Can-Am Defender winch mounting plate or their Pro Series electric winch lineup, the winches and winch accessories from Rough Country are both robust and reliable. Their synthetic winch lines are perfect for any recovery scenario, and with Can-Am winch mounts and winch-related tools like snatch blocks, shackles, and D-ring isolators, Rough Country can provide you with everything you need for a safe and successful winching operation.
Can-Am Defender Rough Country Preload Spacers
For those looking to gain a little ground clearance and make room for larger tires, the 3" Can-Am Defender lift kit by Rough Country is a great way to increase your rig's ride height. Compared to bracket-style lift kits, Can-Am Defender puck lifts like the ones by Rough Country are both cheaper and easier to install. Although they can make your ride a bit stiffer, you might be able to adjust the preload of your shocks for more cushion depending on the year and edition of your Defender.
Closing Remarks
In addition to their Can-Am-specific parts, accessories, and kits, Rough Country also provides things like grab handles, receiver hitch plates, and wiring kits that are universal and able to install in any 4x4. At the end of the day, however, Rough Country and companies of similar ilk will continue to tweak and improve their products. If a need arises and the customer demand is high enough, they'll likely dip their toes into other areas with systems, assemblies, and kits that align with their core competencies and comparative advantages. So stay tuned, because we expect nothing but good things to come out of Rough Country in the not-to-distant future!