"Spotlight" on Rigid Industries: the UTV Lighting Kings
Jul 30th 2020
Of course Rigid industries has been ruling the Can-Am LED lighting market – that's what quality does. No matter how hard the corner-cutters try to undercut or out-gimmick them with flashy promotions, nothing speaks louder than consistent product quality, and that's the only language Rigid seems to know. For years, they have been refining their Can-Am X3 lighting technology to accommodate more setups, preferences, and working conditions. If it needs to be lit, then Rigid can and will provide.

Before you dive wallet-first into that beautiful selection of sparkly lights, it's important that you first cover a few essential bases. First and foremost, what kind of optics do you need? For example, if you're setting up Can-Am LED light bars for the purpose of illuminating an area while stationary (or just crawling <10mph), then scene or diffused optics are best. Flood and driving lights are better for faster speeds, and spot lights will serve you best if you're topping out at over 50 miles per hour.
The biggest draw for most when it comes to Rigid lights is their extreme versatility – not just in function, but in form as well. Here is a maker who has mastered the art of sticking lights where we once thought they didn't belong and making it work. For example, their Can-Am Radiance Pods will pump out seriously powerful light through a high-impact polycarbonate lens, all while giving you the freedom to mount just about anywhere.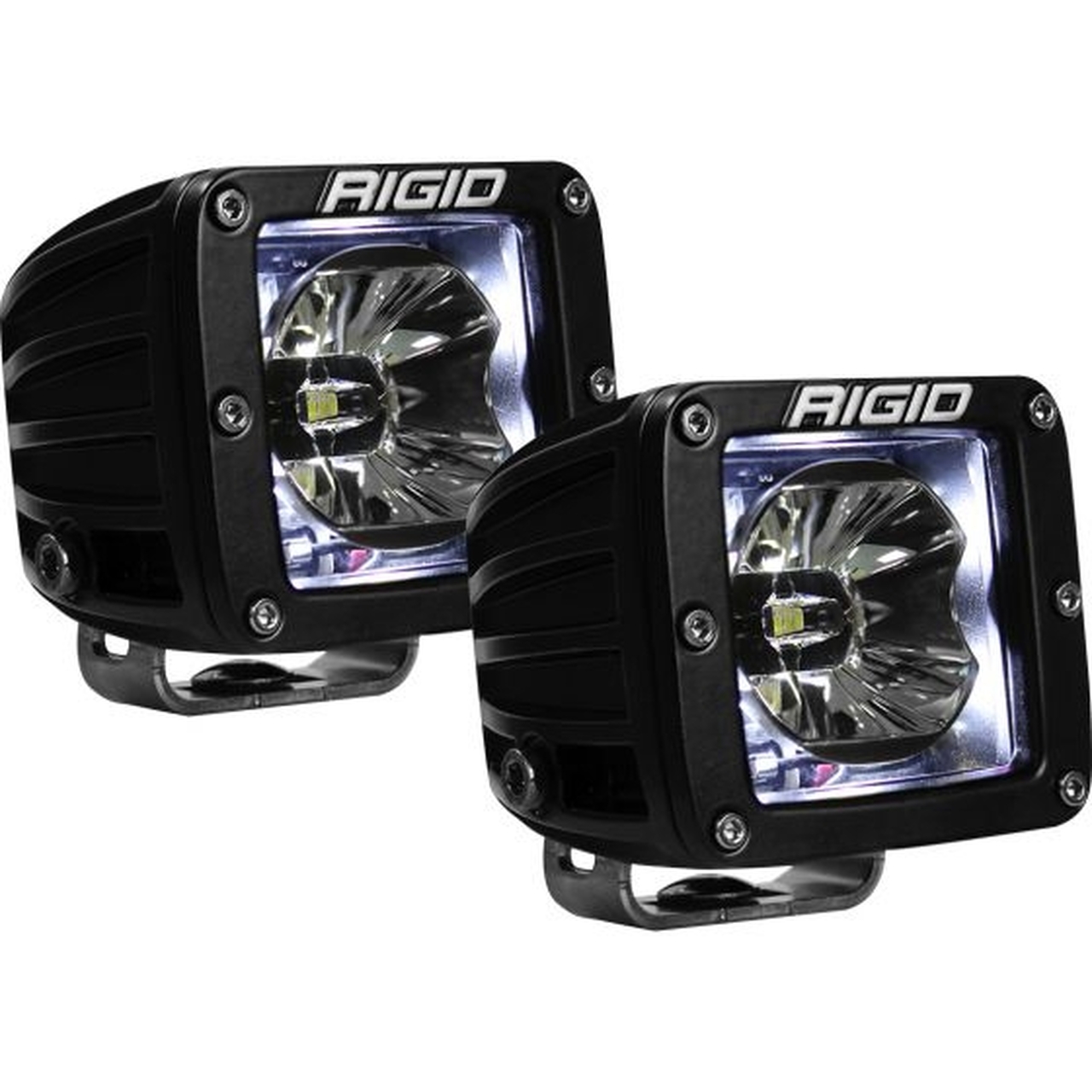 A typical example of their innovative engineering, the Can-Am Commander Reflect Offroad LED UTV Rearview Mirrors pair by Rigid Industries combines the safety of a wide-angle mirror with the added visibility of a 3775-lumen light source. It's mirror on one side, and forward-facing optics on the other so you can see the trail ahead and behind. That's the difference between corner-cutting and doing it right, and nobody embodies that within the Can-Am LED lighting market as well as Rigid.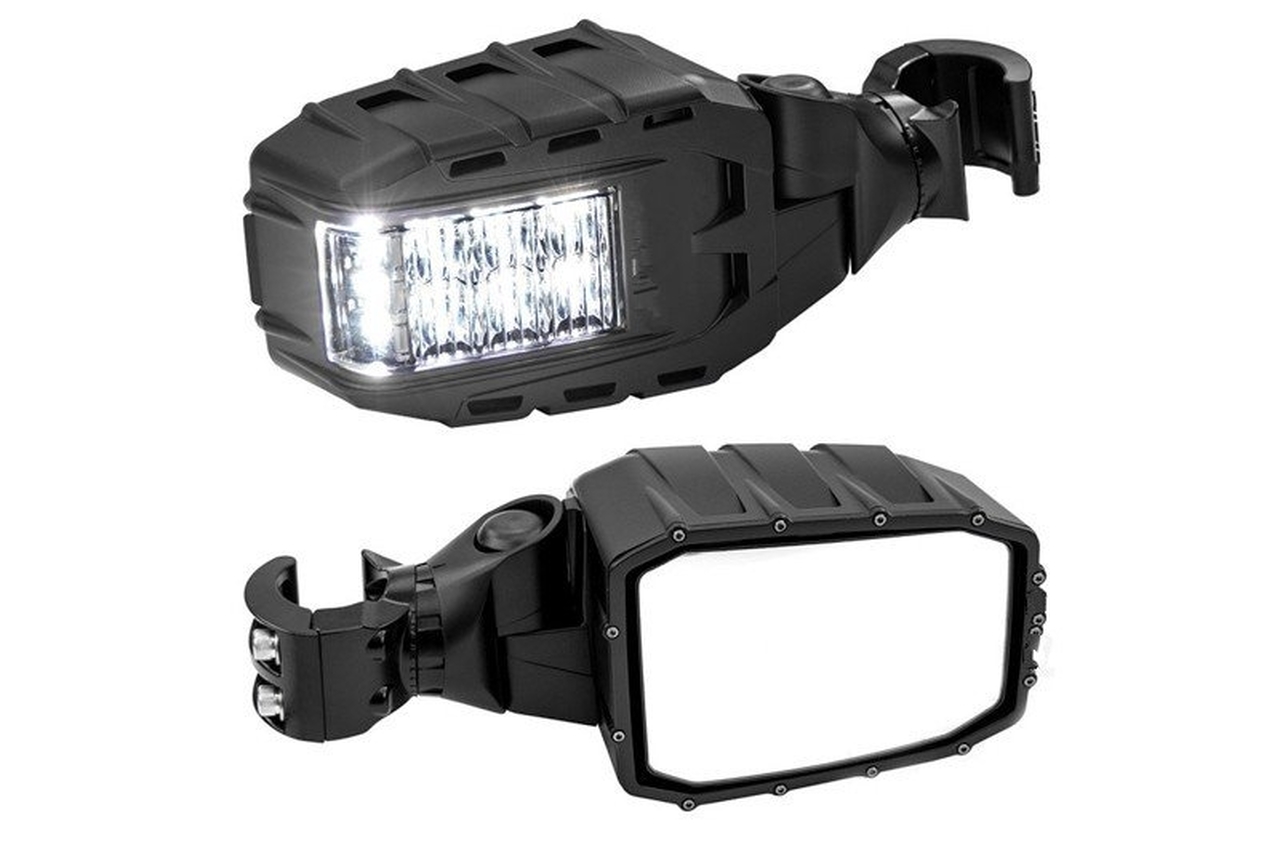 Finally, Rigid rocked the UTV lighting market once more with their unveiling of Midnight Optics technology. Featured brilliantly on the Can-Am Midnight Edition SR-Q Series and many other, this new build goes far beyond simply painting the unit black. Thanks to a completely blacked out lens, you can almost completely camouflage the light during the day without sacrificing one iota of LED lighting power for your Can-Am. It's smooth, it's stealthy, and we absolutely love it.
Rigid is always working on new ways to stay not just on top, but ahead of the UTV light bar market, so make sure you're on the lookout for their next breakthrough. Until then, we at Everything Can-Am Offroad will continue to proudly carry their wide array of UTV lighting solutions. Happy riding out there, and be safe!