​The 2022 Can-Am UTV Lineup
Aug 30th 2021
Despite a few days of lost production -- as well as the loss of several Can-Am side-by-sides and Sea-Doo watercraft -- due to a fire in the yard of their Mexico-based factory, BRP plowed ahead in pursuit of its mission to deliver off-road riders exceptional machines for exceptional experiences. And with the release of their 2022 Can-Am UTV lineup, the company intends to follow through on this mission! The competition in the side-by-side space is fierce, which is why BRP approached their 2022 Can-Am side-by-side lineup with a focus on increased power, faster acceleration, and improved shifting. They took a few different approaches to achieve these ends, so we're going to jump right in to see what exactly BRP did to its 2022 Can-Am Defender, 2022 Can-Am Maverick, and 2022 Can-Am Commander lineup!
A New Engine For The 2022 Can-Am Maverick, 2022 Can-Am Commander, And 2022 Can-Am Defender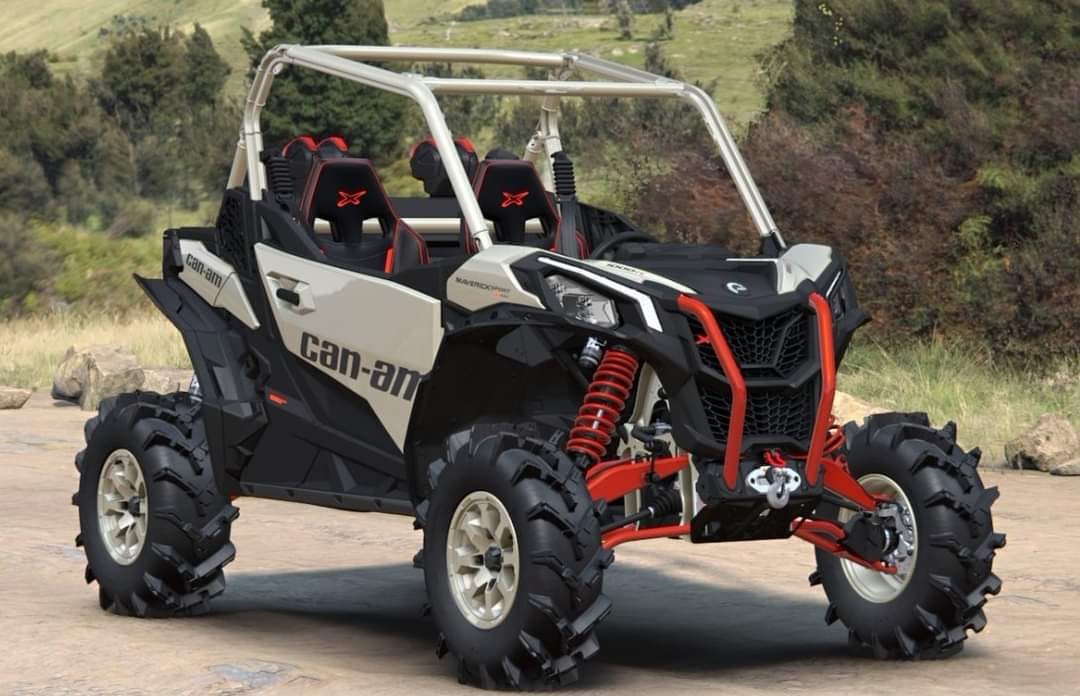 Starting from the bottom up, BRP decided to roll out a newly-designed engine for their 2022 mid-cc class vehicles: the single-cylinder Rotax ACE 700. They dropped the 500cc Can-Am Defender HD5, and in its place issued the 2022 Can-Am Defender HD7. The Rotax ACE 700 motor that powers the 2022 HD7 Defender, the 2022 Commander 700, and the 2022 Maverick 700 uses a double overhead cam design and advanced combustion technology to create more power and torque at lower revolutions per minute.
In the new 2022 Can-Am Defender HD7, this translates to 37% more power over the old HD8, and in the Maverick 700 and Commander 700, it means less noise, less vibration, and less heat. Furthermore, because of the new engine design, things like break-in periods, periodic engine valve adjustments, and premature engine maintenance are no longer par for the course.
Although the 2022 Defender HD9 engines and 2022 HD10 engines both have the same displacement, the factory HD9 comes out of the gate with 65hp, while the HD10 comes with a stock tune that allows for 82hp.
A New Clutch For The 2022 Can-Am Lineup
The new primary P-Drive roller clutch that's now used in lieu of the old slider clutch setup is designed with 3 towers instead of 6 towers to produce as little friction as possible for quieter, more efficient, and smoother movements. It'll have a quicker response time, faster backshifting, and potentially a keyway like the newer Ski-Doo snowmobiles to prevent slippage on the shaft. This is great for the high-power folks who have been battling slippage for years, but because the clutch is not easily interchangeable with other Can-Am editions, you won't be able to throw one into a legacy Can-Am UTV unless you also swap out the crankshaft.
BRP also stated a while back that the P-Drive clutches weren't interchangeable in their snowmobiles, but if you don't use the keyway, you can still make them work. On side-by-sides, however, it could be that the older electronic control units don't accept the new belt-management software for the P-Drive primary clutch.
Unlike "float mods" for the secondary clutch -- which help with alignment -- the new P-Drive clutch is likely going to utilize a d-shaped sheave to keep things aligned and running smoothly. That being said, however, many riders still argue that aftermarket clutches are still superior, and companies like Aftermarket Assassins have said that they'll make roller-style clutch kits to fit previous Can-Am model years if the new P-Drive primary clutch proves superior.
Other Updates To The 2022 Can-Am Defender
Along with a new engine, the 2022 Can-Am Defender lineup -- as well as the Commander 700 -- also comes with a selectable turf mode to save your sod. The HD9 replaced the 800 Defender, and BRP added a bit more power to the Defender Turbo. In addition to this, though, Can-Am also introduced a new grey color scheme and a 6-seat MAX XMR version of the Can-Am Defender.
Other Updates To The 2022 Can-Am Maverick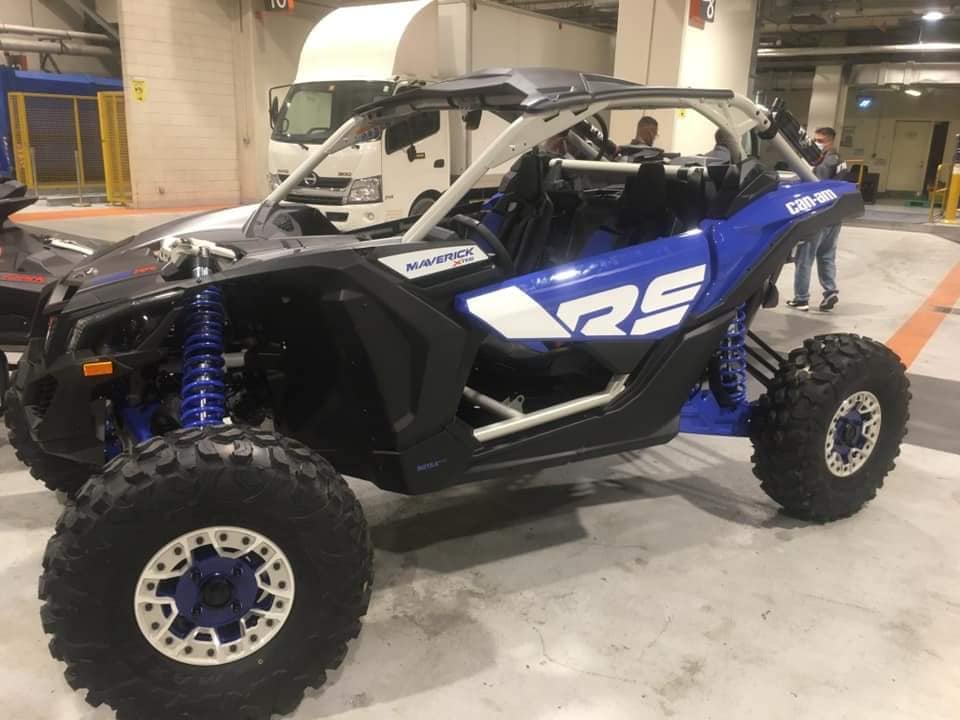 The 2022 Can-Am Maverick XMR comes with snorkels and XPS Swamp Force tires that look strikingly similar to the Intimidator tires by SuperATV in terms of size and aggressiveness. In their reveal, BRP mentioned that the 64" 2022 Maverick X3 models would come with 30" Carnivore tires, while the 72" 2022 Maverick X3 models would come with 32" Carnivore tires. Can-Am also beefed up the front lower a-arms for the 72" 2022 X3s, made stronger lower rear radius rods, and strengthened the roll cage / frame on the 2022 Maverick X3 by 30%. Additionally, they added a belt temperature display that allows riders to monitor the temps within their new P-Drive clutch!
All X3 Mavericks -- aside from the Maverick X3 DS Turbo and Maverick X3 MAX DS Turbo -- now also come stock with the ability to generate 200 horsepower. This, however, was done through ECU calibrations, and no internal motor modifications were made like when Can-Am went to the 195hp engines in the Maverick X3. The 2022 Can-Am Maverick X3 will also include new double-shear rear knuckles, stronger trailing arms, Smart-loc across the board, and a square stance with the same size wheels and tires all around.
Another fun feature that Can-Am added to some of their 2022 Mavericks is a pop-up stereo roof. So if you spend a lot of time stopping on the trail, visiting, and hanging out, this might be just the thing for you -- but don't forget to latch the roof back down during transport!
Closing Thoughts On The 2022 Can-Am Side-By-Side Lineup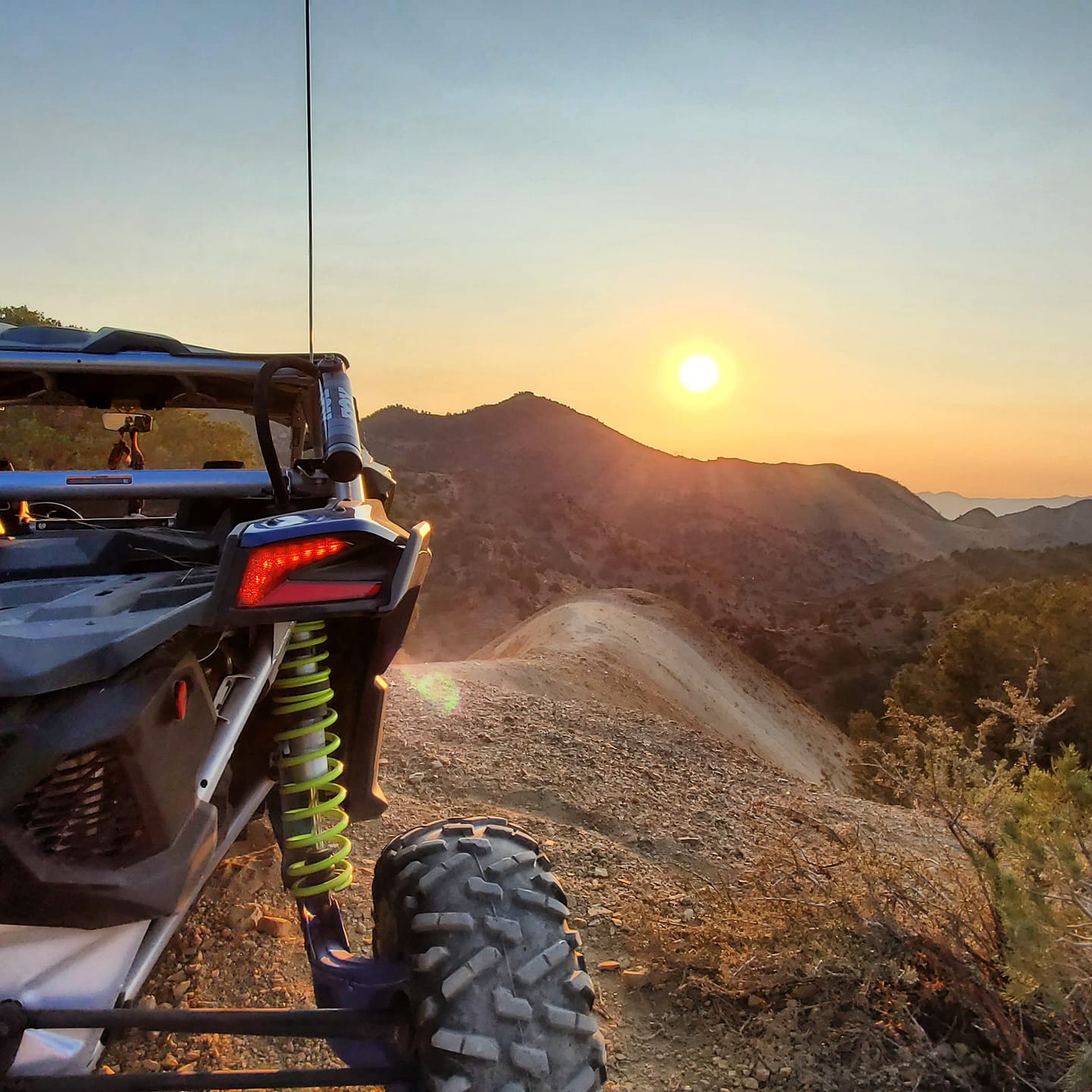 The Iron Man Edition of the Maverick X3 was one of the most asked for editions to be brought back, and many riders wanted Can-Am to release a single-seat UTV to compete with the Polaris RS1. Other riders were hoping for Can-Am to introduce an answer to Polaris' big touch-screen ride command unit. All in all, however, riders are generally pleased with the 2022 lineup of Can-Am UTVs. Despite the heavier frame, the X3 still has one of the best power-to-weight ratios on the market. And even though they didn't fix some of the A/C issues in the Can-Am Defender, it'll still outwork dang near any other machine on the market today while still allowing for the occasional leisure ride. But we'll leave it up to you to make your own decision. Are you pleased with the 2022 Can-Am UTV lineup, or did it leave you wanting something different?