The Can-Am Maverick Turbo: The Good, The Bad, And The Ugly
Dec 8th 2019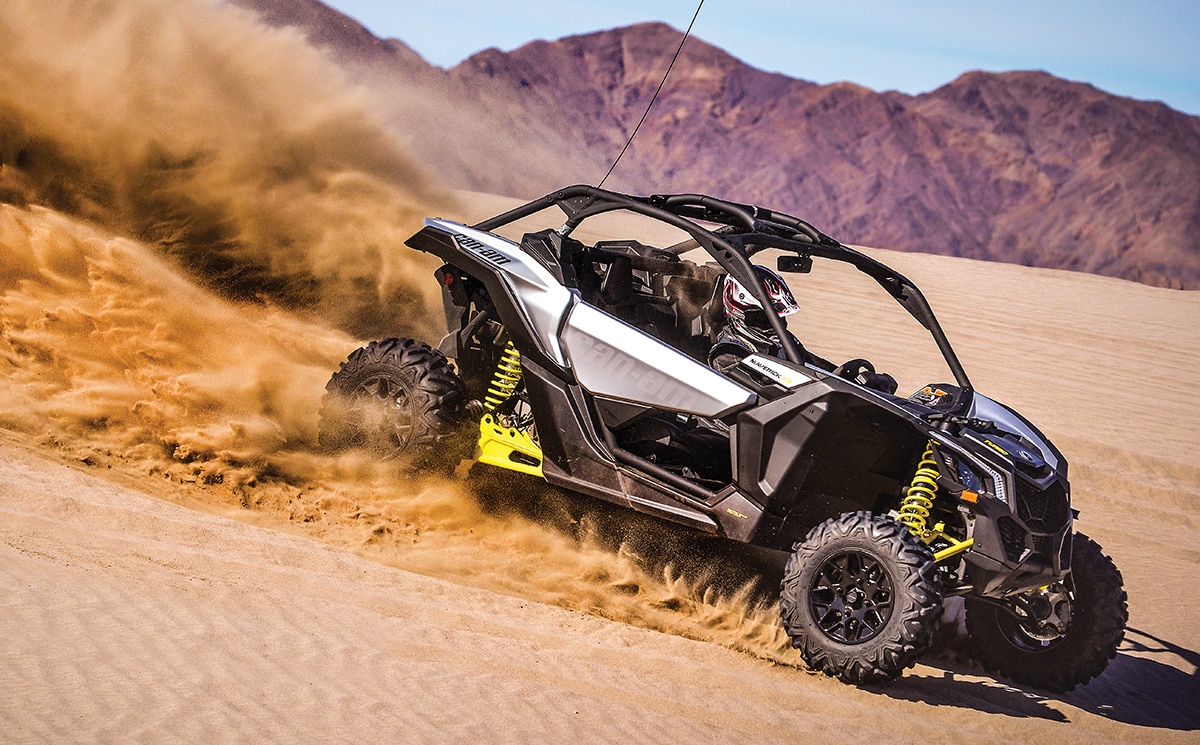 In 2010, the makers of the Can-Am lineup of off-road utility terrain vehicles -- Bombardier Recreational Products, AKA BRP -- unveiled their first side-by-side, the Can-Am Commander. Three years later, they introduced the Can-Am Maverick, and a year after that, the Can-Am Maverick Turbo was unveiled. This cutting-edge turbocharged Maverick revolutionized the UTV world, as it was the first side-by-side to come stock with a turbo. And despite being the first turbo side-by-side ever made, BPR came out swinging, manufacturing a machine that was unrivaled at the time, and still competitive to this day.
The Can-Am Maverick Turbos perform great in a variety of applications, and they can hold their own against more contemporary Can-Am models such as the Can-Am Maverick X3 and Can-Am Maverick X3 MAX. But like all things in life, nothing is perfect. There is always room for improvements, and there are always ways to customize a machine for particular uses. So what can you do to optimize your Can-Am Maverick Turbo, and what are the solutions for common problems that Turbo Mavericks frequently face? We'll touch on a few of the most common ones here in this article, so don't quit now!
Deleting The Turbo Maverick Cat And Flashing The ECU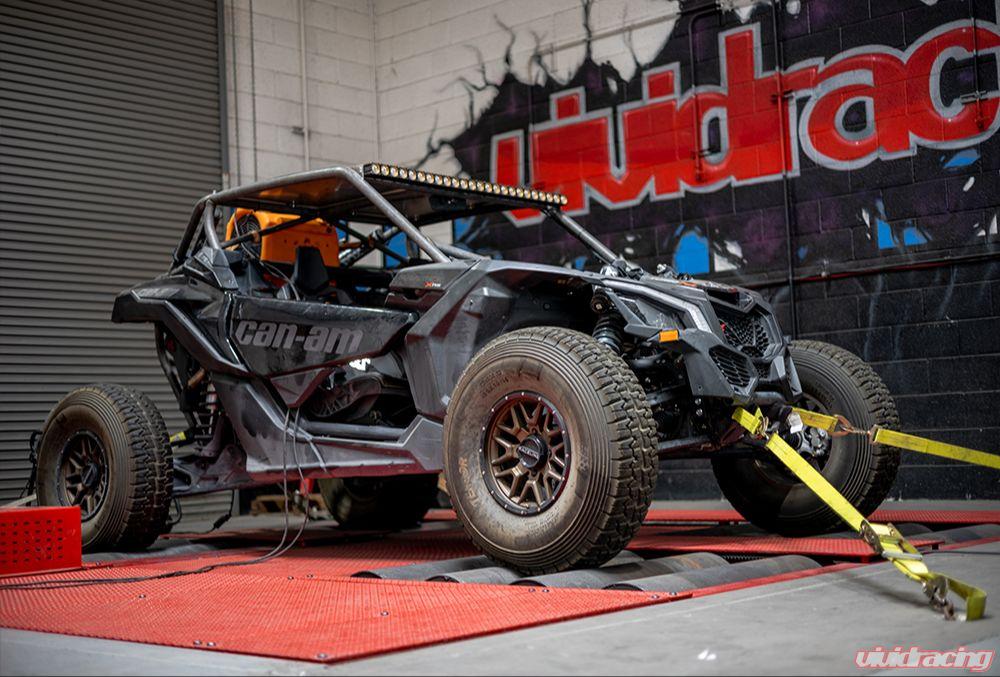 The Pre-Turbo catalytic converters like the ones that BRP put in the 2015 Maverick XDS 1000 Turbo are a bit of an issue. Should the cat come apart during a ride, the likelihood that it goes through -- and subsequently gets stuck in -- the spinning turbo is high. For this reason, many Turbo Maverick owners with old catalytic converters choose to gut their pipes, or simply delete them altogether. Riders that have modified their machines are especially vulnerable. Fouled out spark plugs can cause gas to get into the exhaust, causing it to get red hot. Catalytic converters can also rust out and grenade. But even from a performance perspective, deleting the cat will add power, lower temperatures, and make the exhaust fumes smell less fried.
Getting rid of the catalytic converter in your Maverick Turbo -- and especially the 2015 XDS -- is almost always a good idea. But how does one go about doing that? Sure you could take your machine to an exhaust shop or plop around $350 down on a new Y pipe. Alternatively, you could gut your exhaust or just straight up cut it off. Do the latter, however, and you might encounter issues with gaskets and seals, not to mention the need to weld and line everything up properly after you've gotten the cat out. If you're willing to go to war with your exhaust, here is a rough guide to what you can do to delete the catalytic converter in your Maverick Turbo.
After cutting open the pipe -- using tools like a grinder or even blow torch -- you can drill holes with a metal drill bit on a press to weaken the innards, then put the ham on it with a small pry bar and hammer. You can reuse the two donut gaskets inside, and might be able to reuse the metal one between the turbo and the catalytic converter as well. If it starts to leak, however, ordering new gaskets and seals isn't a big deal. Penetrating fluid can also be used to make stuff come apart easier. Then when the pieces of the cat are removed, you can clean things up, bolt everything back together, and re-weld the unit back onto the machine -- making sure that everything is lined up correctly. Once you've done this, though, we'd highly suggest getting a programmer or ECU tuner, as your side-by-side may not run right without one. The Mr. RPM Stage One flash is an option, and the Vivid Racing Tune is a good one as well.
Hot Start Issues With The Maverick Turbo
We've heard from a handful of riders with the 2015 Maverick XDS Turbo that, after riding for a bit and shutting down their machines, the engine wouldn't crank over fast enough to start. After waiting for 5-10 minutes or so, however, it fires back up and acts like nothing ever happened. If this is something that you're experiencing with your Maverick Turbo, there could be a starter / solenoid issue. Alternatively, the problem could reside in the battery. We'd suggest adding a secondary battery and / or doing a battery relocation kit. Car-sized batteries can be ran in the Turbo Mavericks, and the dry cell optima battery is one of the better ones out there. You can eliminate the stock battery above the exhaust, or keep it to use in conjunction with a relocated battery that you place under the drivers seat, under the hood, or elsewhere in the cab. This not only allows you to run a bigger battery, but also makes the battery more accessible.
Optional Upgrades To The Turbo Maverick
In addition to deleting the cat and running bigger / better batteries, there are a variety of other upgrades you can do to optimize your turbo Can-Am Maverick. For sand riding where a lot of heat is generated, swapping out the belt with a G-Boost or EPI belt will definitely help. The Turbo clutches are pretty good from the factory, so unless you do something drastic to improve power, you're probably fine with the stock Turbo clutch. If, however, you do install something like the STM 3RS primary clutch from Russel Croker -- which comes weighted for your mods and riding style -- installing a belt temp gauge will allow you to monitor the belt temperatures. A cold air intake and sport low switch can be beneficial in this regard as well.