​Top 3 Winches For The Can-Am Maverick, Commander, And Defender
May 5th 2021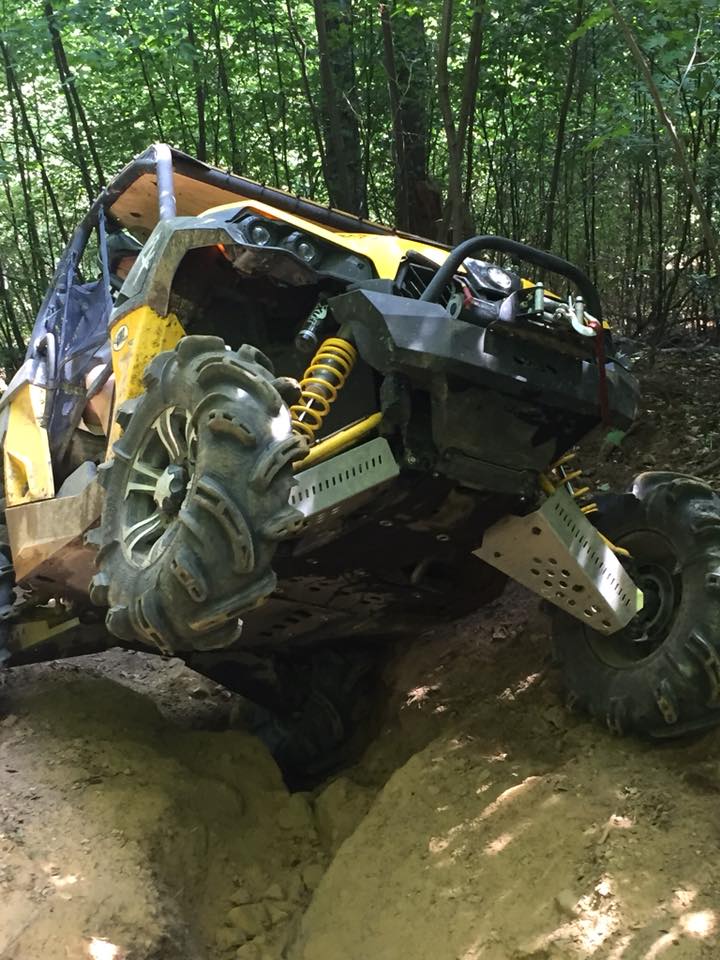 Whether you're after a Can-Am Defender winch / game loader to help you remove trophy-sized quarry from ravines and hillsides, or a Can-Am Maverick winch / winch bumper to extract your buggy from bogs, marshes, and mud holes, the applications where Can-Am UTV winches prove useful are nearly endless. You can use side-by-side winches to drag logs and clear brush around your property, to pull fence posts and beams during demolition projects, or to wield other aftermarket UTV accessories like snow plows and cultivators. But what's the best winch out there for a Can-Am UTV owner to choose? Will a 2,500 Lb winch make the grade, or is a 5,000+ Lb winch necessary? Are cable winches more robust than rope winches, or have technological advances made synthetic winch lines stronger than steel wire winch lines? Whatever questions are running through your head and regardless of the ways in which you plant to use your off-road winch, here is our analysis of the top three winches for the Can-Am Defender, the Can-Am Maverick, and the Can-Am Commander!
Best Can-Am Defender Winch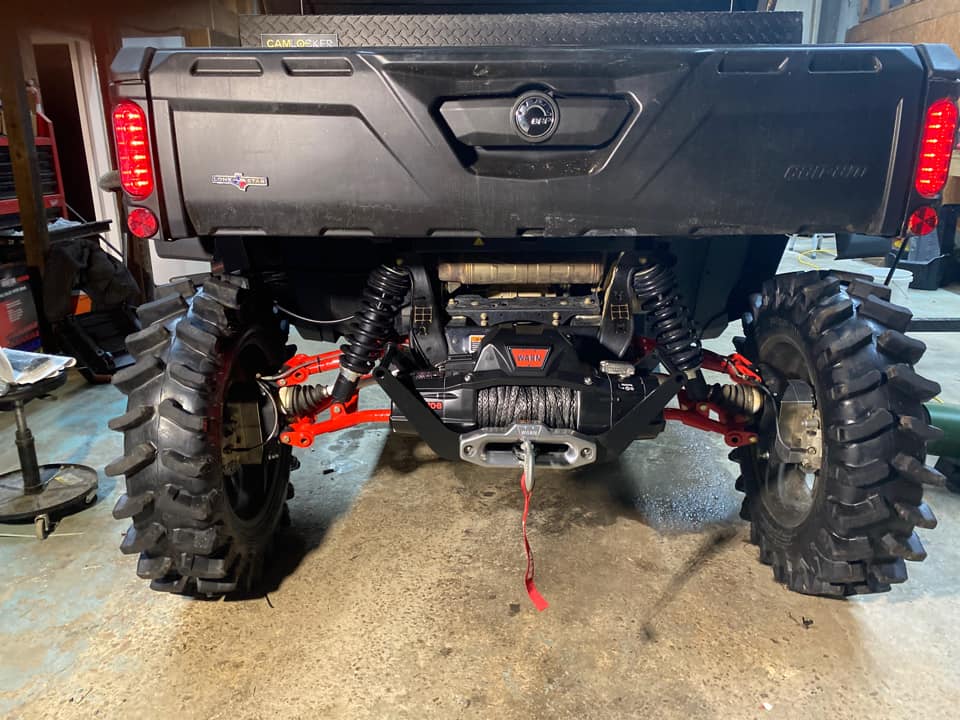 When evaluating the quality, durability, and practicality of any given Can-Am Defender winch, there are several factors that one must consider. Pulling power is obviously a key factor, and as a general guideline, riders typically go with winches that can pull twice the weight of their machine. Since the Defender is often used as a work vehicle, however, you may not necessarily need a bulky 6,000 Lb winch that'll weigh your vehicle down and potentially overdraw the battery during use. Plus, if you add a snatch block or pulley to your winch rigging, you shouldn't have any problems tugging anything in any direction with a sub-5,000 Lb Can-Am Defender winch.
In addition to the horsepower / pulling power of a UTV winch, the fairlead style of a winch is also something that should be given due attention. Roller fairleads are mostly used with steel cable winches, and they act as guides to ensure that the winch line doesn't scrape and abraide against the other winch components. Hawse fairleads on the other hand -- be they aluminum hawse fairleads or steel hawse fairleads -- are used with synthetic rope winch lines. And although synthetic winches with aluminum hawse fairleads are lighter than cable winches with roller fairleads, issues tend to arise in situations like plowing, where sharp line angles are produced and chafing often leads to broken winch ropes. So if snow removal is a primary reason why you need a Can-Am Defender winch, something like the Can-Am plow pulley fairlead kit by Denali is definitely worth investing in!
After taking everything from power to weight into consideration, we've concluded that the 4,500 Lb Can-Am Defender KFI winch kit is the best choice for the largest number of riders. Of course it's not a one-size-fits-all solution, and some riders will require something more specialized. But for a majority of Can-Am Defender owners, the 4,500-pound KFI winch is ideal. The KFI kit comes with a mounting bracket, a rocker switch for in-cab operation, and a corded remote switch so you can operate the winch from outside the vehicle. The KFI winch's all-metal clutch is free spooling, which makes it amazingly easy to draw the line out. Be it on the work site or at the hunting lease, KFI's 4,500 Lb Can-Am Defender winch kit won't fail to live up to the highest of expectations!
Best Can-Am Commander Winch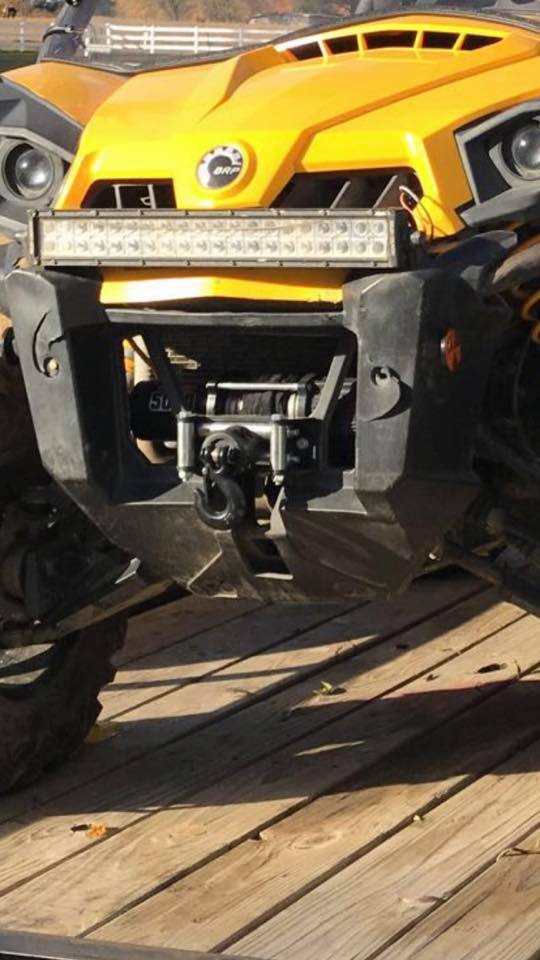 As a mixed-use vehicle that is often utilized for a blend of work and play, the Can-Am Commander requires a winch that is both multifaceted and multi-functional. With a lot of Can-Am Commander winches, solenoids are where problems arise. You can have a brand new winch break down on you early on due to a soaked or dirty solenoid, which is why waterproofing and precision machining are essential for achieving durability and longevity in a Can-Am Commander winch.
As such, the Viper line of winches by MotoAlliance is our choice for the best Can-Am Commander winch. Both the Viper Max winches as well as the Viper Elite winches are totally bad to the bone, with the latter having been granted an IP67 waterproof rating. Viper winches for the Can-Am Commander can come with either a steel cable or a synthetic rope winch line, and many of the MotoAlliance winch kits also include a snatch block and a wireless remote. Use a Viper winch to raise and lower your snow plow blade during winter, or use one to free your machine from the heaviest of peanut-butter mud in the springtime; it doesn't matter what you get yourself into, because with a Viper winch attached to your Can-Am Commander, you'll be able to get yourself out in no time!
Best Can-Am Maverick Winch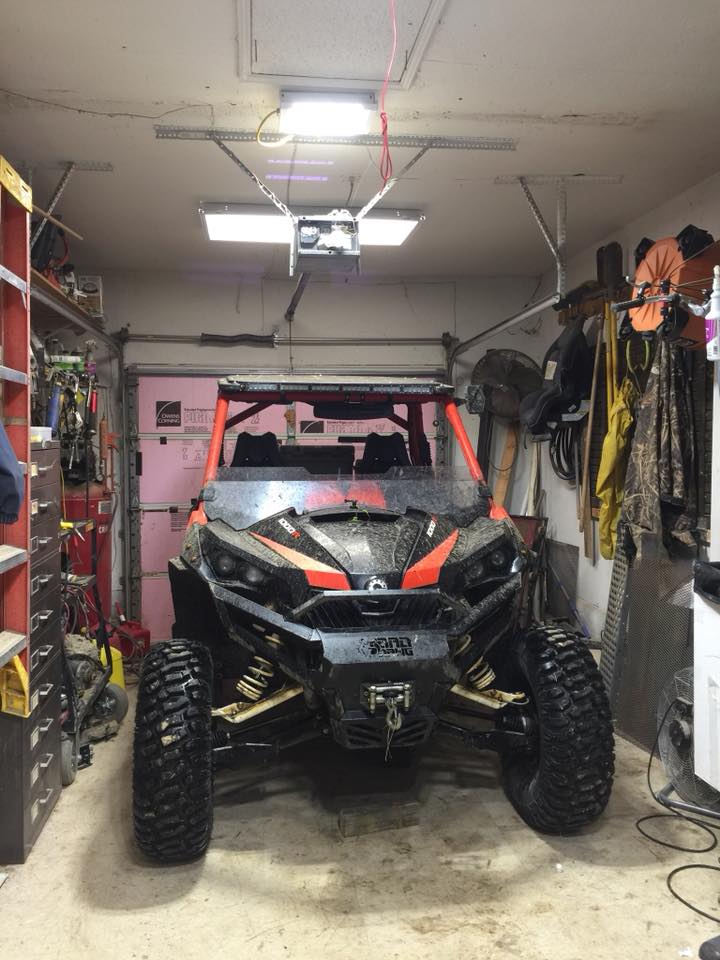 Not every Can-Am Maverick is the same, and a person with a Maverick X3 might desire a different winch than someone with an OG Maverick, a Maverick 1000r, or a 4-seater Maverick edition. But unless you ride your Maverick on nothing but paved roads, a 2,500 Lb winch probably won't cut it. And although the use of snatch blocks can give you some additional winching power, if you add a flat tire, some heavy mud, a bottomed-out frame, and a big ol' log blocking the way, you're going to be kicking yourself if you opted for anything under a 5,000 Lb winch. So if you don't want to worry about getting stuck ever again, we'd suggest getting the 6,000 Lb Black Ops winch by SuperATV.
The extended wiring, waterproof solenoid, and wireless remote / wired dash switch included with the 6k Black Ops winch are all great, and when you couple these features with a Wild Boar, Rage Fab, or Bad Dawg Can-Am Maverick winch bumper to keep your winch mounted up high, you've got yourself a powerful and convenient winch setup to recover anything from pickup trucks and UTVs to skid steers and backhoe loaders!