​What Wheel Offset Is Best For The Can-Am Defender, Can-Am Commander, And Can-Am Maverick?
Sep 30th 2021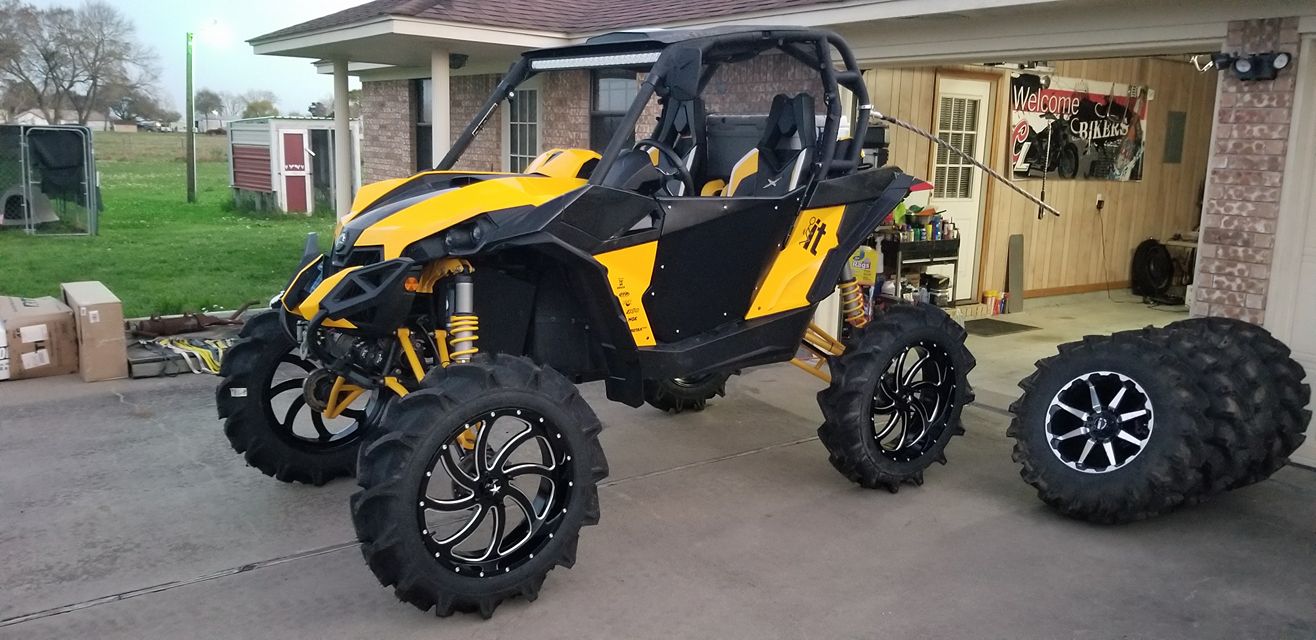 If you've done any research on the best wheel offset for the Can-Am Maverick, Can-Am Commander, or Can-Am Defender, chances are that you had to muddle through it with periods of great confusion. Heck, we here at Everything Can-Am Offroad have been confused at times, as BRP often switches things up from year to year and from edition to edition. The stock wheel offset on factory Can-Am Commanders, for example, is 4+3 on most machines, but some Commander editions come with 5+1 offset wheels on the front, and 6+2 offset wheels on the back. This is commonplace across the board, with another clear example being antifreeze -- whereby some Commanders come with orange antifreeze, while others come with green antifreeze. Stock Can-Am tire and wheel specs notwithstanding, what wheel offset is best for which application? And are there benefits to be had by deviating from the factory wheel offset? These are all important questions to ask, and we're going to answer them shortly in this post about the best wheel offsets for the Can-Am Commander, Can-Am Maverick, and Can-Am Defender!
Performance Reasons For Altering Your Wheel Offset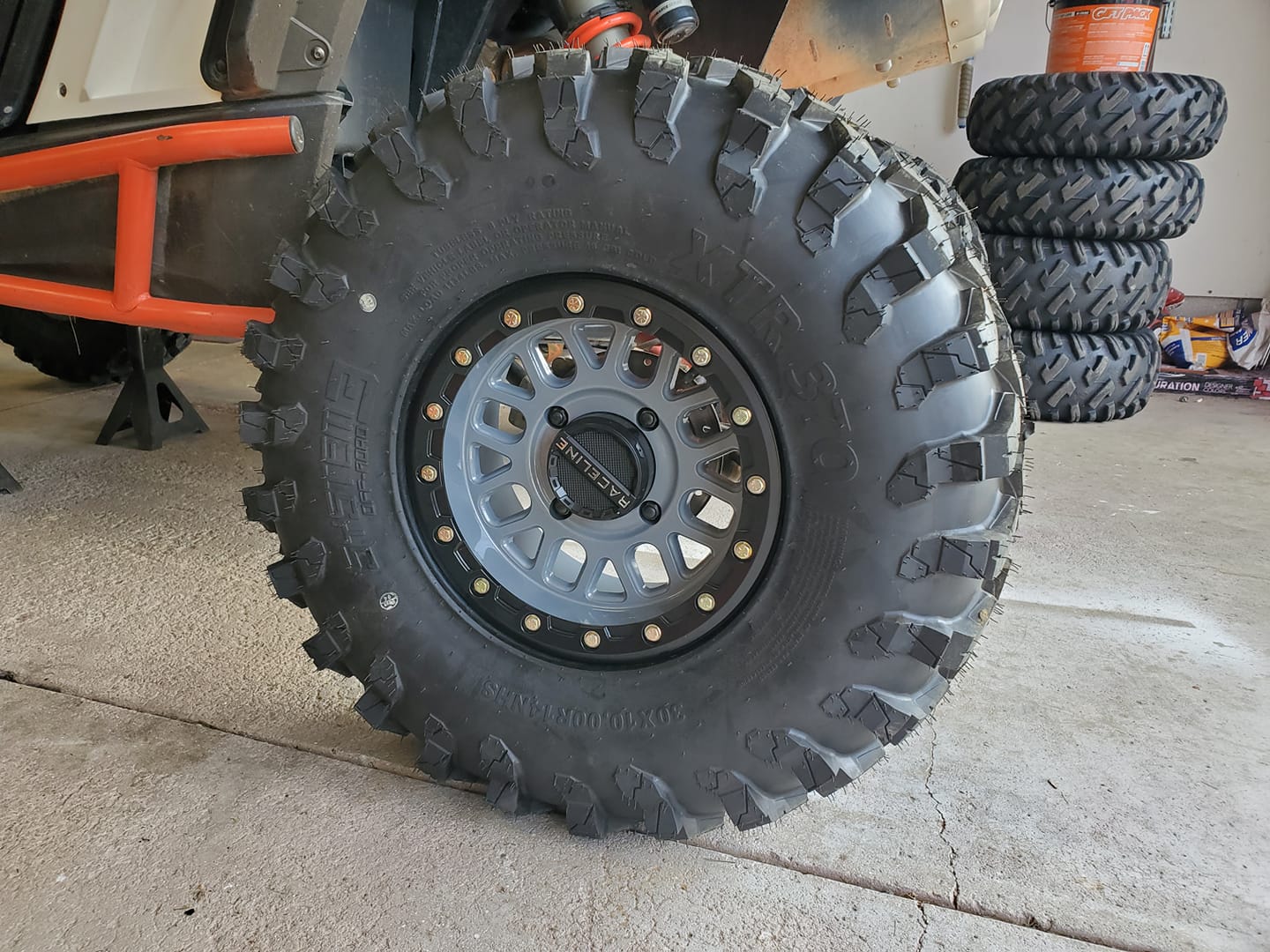 A lot of riders with little to no aftermarket modifications choose to leave the wheel offset on their stock Mavericks, Commanders, and Defenders unchanged. But those who add lift kits, larger tires, or aftermarket spring kits to their rides generally consider altering the rim offset of their Can-Am UTVs.
Rather than installing wheel spacers to prevent large aftermarket tires from rubbing on the machine's fenders, brakes, and suspension components, going with a negative wheel offset will extend the tires outward. So instead of the stock 6+1 offset on a Maverick, you can go with a 5+2 offset or even a 4+3 offset to move the tires further away from the machine.
When installing rims with a negative offset to achieve a wider stance, it's important to calculate how this will affect the total width of your UTV. Many off-road trails nowadays have a width restriction of 65 inches, so a machine wider than that won't be able to fit on said trail networks.
In addition to balance and stability, adjusting the wheel offset of your Can-Am side-by-side will also affect its cornering capabilities. UTVs with highly negative wheel offsets will have larger tracking widths, and with a larger tracking width comes the ability to traverse sharp turns quicker due to a lower center of gravity. That being said, however, a machine with a wider footprint will have a wider turning radius, which can prove problematic on tight, windy, and twisty trails.
Aesthetic Reasons For Altering Your Wheel Offset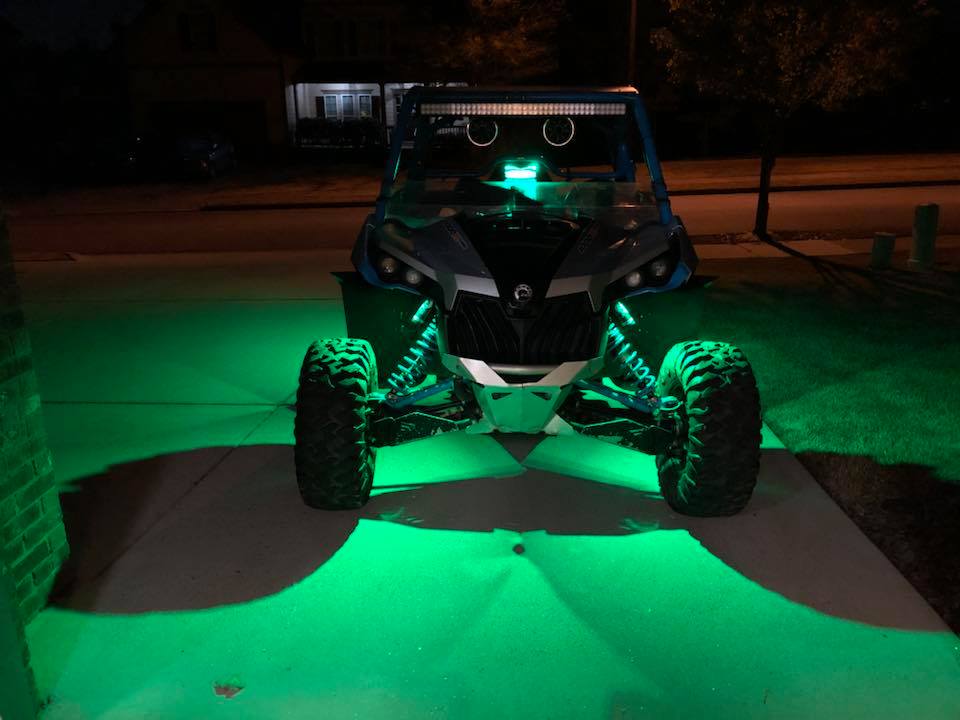 Since wheel offset is a measurement of the distance that the rim's interior and exterior surfaces extend from the rim's mounting surface, a smaller offset will position the wheels further out, effectively widening the wheelbase. In addition to lowering the vehicle's center of gravity, using smaller or negative wheel offsets will cause the tires to not just fill out the wheel wells, but in many cases, protrude far beyond the outermost plane of the side-by-side.
Some riders like the aggressive look of Can-Am UTVs with tires that jut way out. Others, however, prefer the sleek and streamlined look of tires that are flush with, or even recessed into, the side of the machine. Aside from changing the profile of the vehicle, the apperance of the rims themselves can also come into play. While concave rims are pleasing to the eyes for some riders, others prefer the minimalistic look of wheels that are flat, simple, and elegant.
Optimal Can-Am UTV Wheel Offsets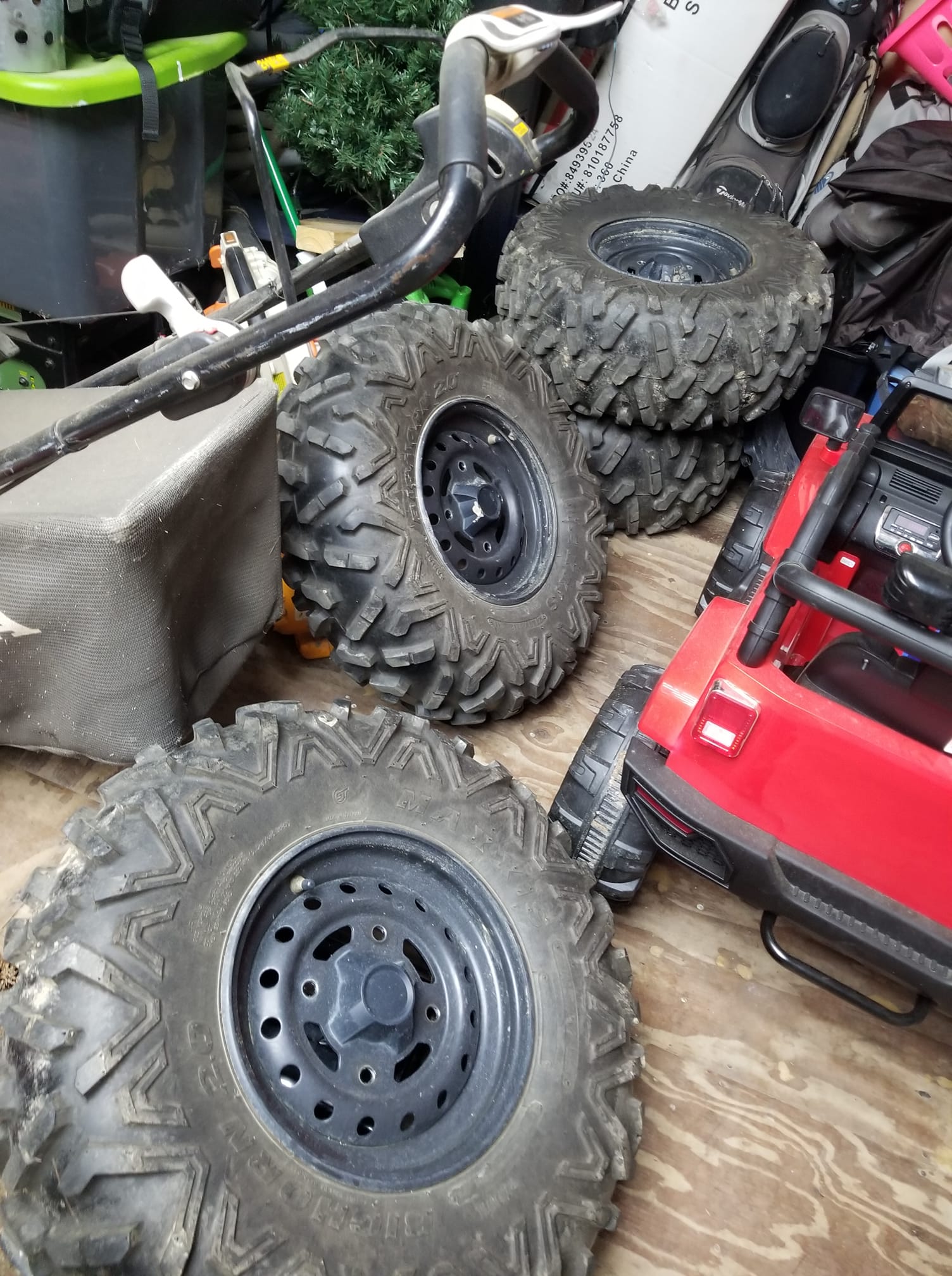 If you use wheel spacers to achieve your desired width, you might also need longer lug bolts to ensure that they thread fully. And regardless of whether you widen your wheelbase using wheel spacers or offset rims, know that without extended fender flares, you'll have little protection to prevent mud from flying up, onto, and inside your UTV.
For the Can-Am Defender, a 5+2 wheel offset is the ticket. This amount of backspacing helps bigger tires clear the surrounding components, but won't cause them to toss mud all over the place. Regarding the Can-Am Maverick, many riders recommend a 4+3 offset, which allows the tires to sit out wider without the need for wheel spacers. And for the Can-Am Commander, many users seem to think that a 5+2 offset with 10mm of backspacing is the best.
It should be noted, though, that the width of the both the tires and the rims will affect the backspacing measurement, and you don't necessarily have to run the same backspacing on both the front and rear. If, for instance, you want the rear tires to not track directly behind the front tires, you can position them further out with rims that have an offset that is more negative.
The aftermarket modifications you've made to your rig may also contribute to the optimal wheel offset. Vehicles with S3 springs loaded with coolers, passengers, and hefty cargo may rub at full flex, where the exact same machine with HD springs and minimal cargo may not. Similarly, Can-Am side-by-sides with bracket lifts like the 2.5" lift kit by SuperATV may perform better with offset wheels that deliver a tracking width of around 62-64 inches.
Closing Thoughts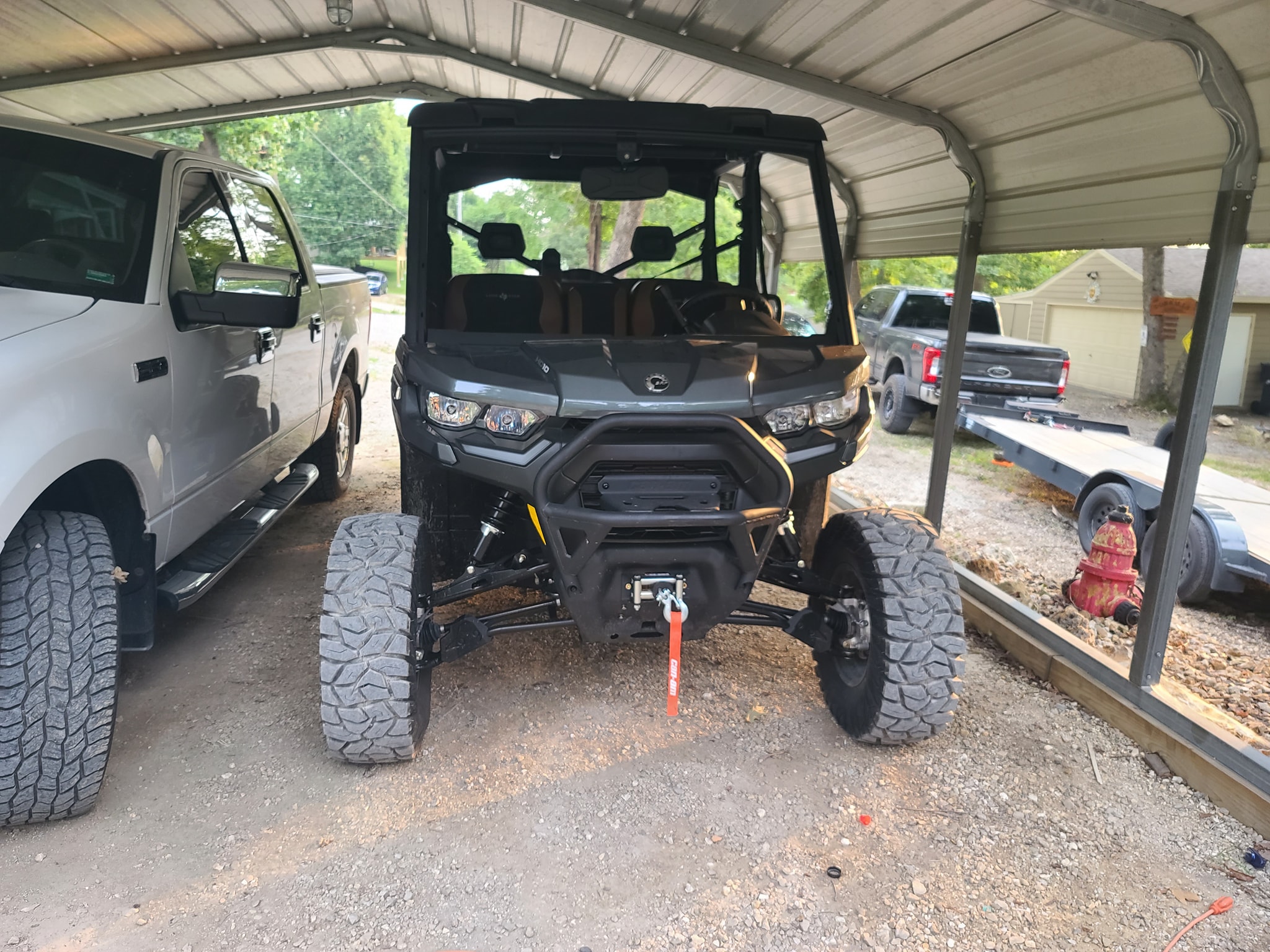 Every situation is different, and thus, there is no perfect wheel offset for every occasion. Trail width restrictions are a major contributor to positive wheel offsets, while different ground conditions, speeds, and cornering arcs will require different wheel offsets for peak performance. Offset Can-Am Defender wheels can be used to hide portals, while anything over 5+2 on a Can-Am Maverick can mess with the scrub radius and potentially cause bump steer at high speeds. But regardles of your personal needs and the issues that must be addressed for the riding environments you encounter, the friendly folks here at Everything Can-Am Offroad can sort you out with a set of Can-Am Defender, Can-Am Commander, or Can-Am Maverick rims with the perfect offset for the challenges you face!