Not Just For Work And Sport: Can-Am UTV Family Riding Activities
Dec 29th 2020
Be it a ride during the freshness of fall in a UTV like the Can-Am Commander to enjoy the changing of the leaves, or a little horsing around in the wintertime on a tracked-out Can-Am Defender, there are myriad activities for you and your family to enjoy with the help of a Can-Am side-by-side! You can get out of town for a little target practice with a compound bow, have some fun with paintball and airsoft guns, or go all out and teach your kids the proper way to hunt wild game. Whether you're using a Can-Am Maverick with a slip-on exhaust silencer to go birdwatching with your in-laws, or headed down to the lake dragging an ice hut on skis with your Can-Am Defender for a little wintertime fishing with your sons, family life is never boring for those that own Can-Am UTVs!
Fending Off Cabin Fever with a Can-Am UTV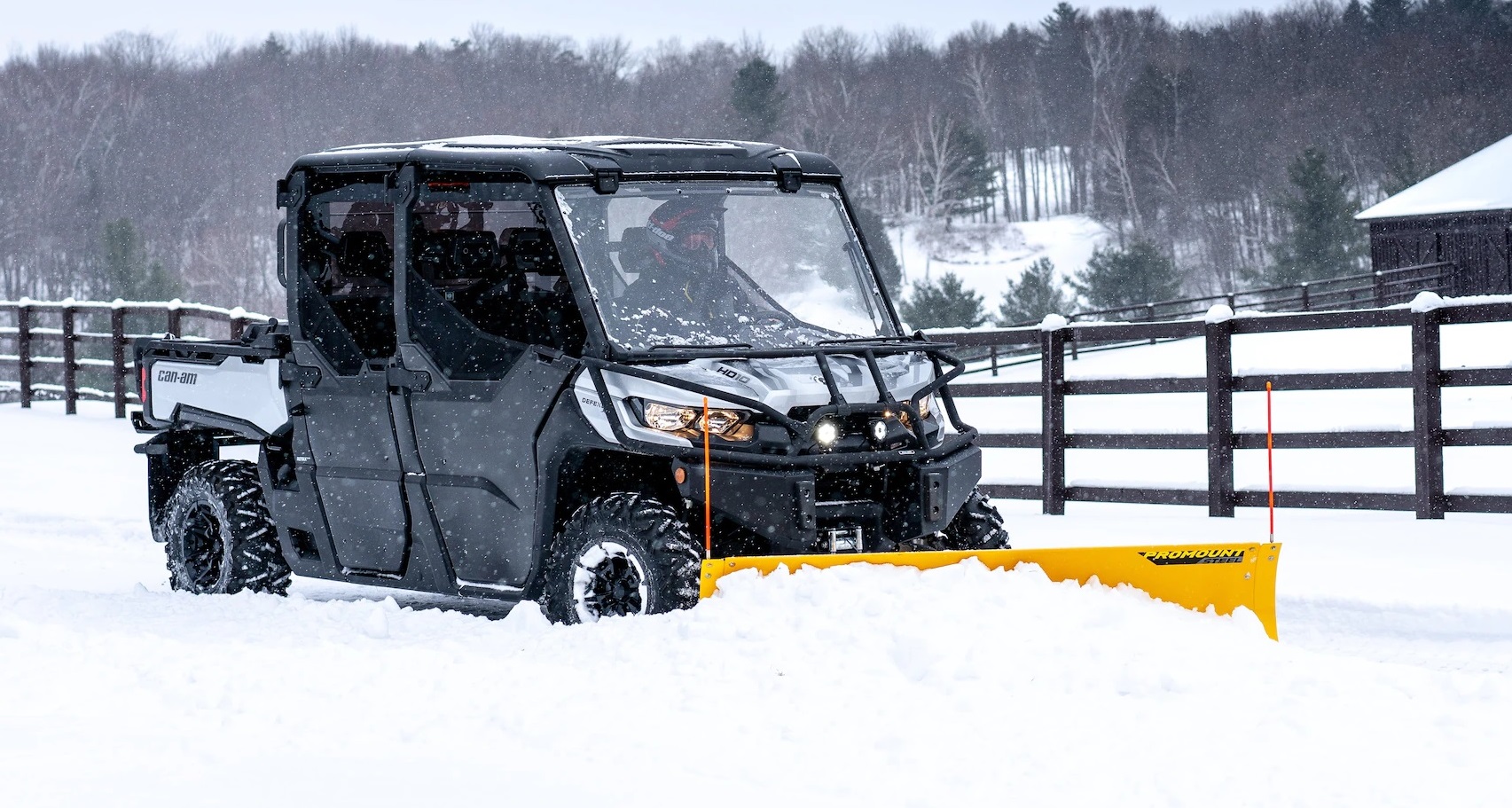 For those who live in cold climates, having winter hobbies is imperative for one's sanity. No matter how harsh the weather gets, Can-Am side-by-sides prove beneficial for both work and recreation. Off-road vehicles are perfect for shuttling your kids to the top of hills to sled, ski, or snowboard down. And with attachments like snow plows, you can crank up the intensity and build jumps as well as other terrain park features like tree rails and hips. Or if you're a flatlander, countless hours of entertainment can be achieved sledding or tubing behind an UTV with a rope or tow strap!
Family Learning, Bonding, and Growth Through Off-Roading
When they're fully functional and operating at peak performance, Can-Am UTVs are great for making weekend escapes into the woods. However, even when your buggy is out for the count, you can still use it as a way to spend time with your children. After all, kids of all ages and genders should know how to fix a flat tire, and they should also be taught the importance of scheduled maintenance and preventative upgrades. Working with your offspring on any Can-Am side-by-side will not only teach them mechanical skills, but it also instill into them practical, first-principals, problem solving abilities.
Bonding over hard work and shared suffering is something that athletes, veterans, and co-workers alike know a thing or two about; and the same principals apply to familial bonding. Sometimes, more can be learned from missing a shot than one can gain from hitting that big buck square in the heart on the first try. And as is the case with making s'mores, tying a fishing hook, and driving a car, the shared experience between a teacher and their student is special — more so if that student is also their child. Be it techniques to start a fire in a simulated emergency situation, or nuggets of knowledge like brake before cornering and lay off the throttle during a landing, recreation and education can blend seamlessly when you're working on or with a Can-Am side-by-side!
Other Family Activities That Involve Side-By-Sides
Using your Defender to tow a family-fishing boat is one thing, and UTV camping with a Can-Am Commander used as a pack mule is another. But many OHV parks, UTV tracks, and local side-by-side clubs across the nation also host events that welcome families of all ages and UTV allegiances! Races, tug-of-war competitions, and gatherings like the UTV Takeover in Sand Hallow or the Rednecks With Paychecks Fall Mudcrawl offer entertainment of all kinds for UTV owners of every background and preferred riding style. And with more and more UTV benefits like Let Freedom Ride and Ride For A Cure popping up, you and your family can get together with other likeminded folk to support a cause that you care deeply about! Can-Am side-by-sides are great for work, and they can also be enjoyed by solo riders. But you should't overlook the many great family experiences that can be had by owning a Utility Terrain Vehicle!