How Can-Am UTV Parts are Made: Billet Aluminum
May 2nd 2022
Why is it that we all seem to gravitate towards parts that are labeled as "billet aluminum"?
Is it because we have a perception of them being stronger, or better than other parts? Are we so vain as to seek billet parts out because of how they look? Or do we possibly not even truly understand what a "billet aluminum part" even is?
For most of us, I am betting the latter plays at least a little into our mindset around this subject, right?
So What Exactly is a Can-Am UTV Billet Aluminum Part?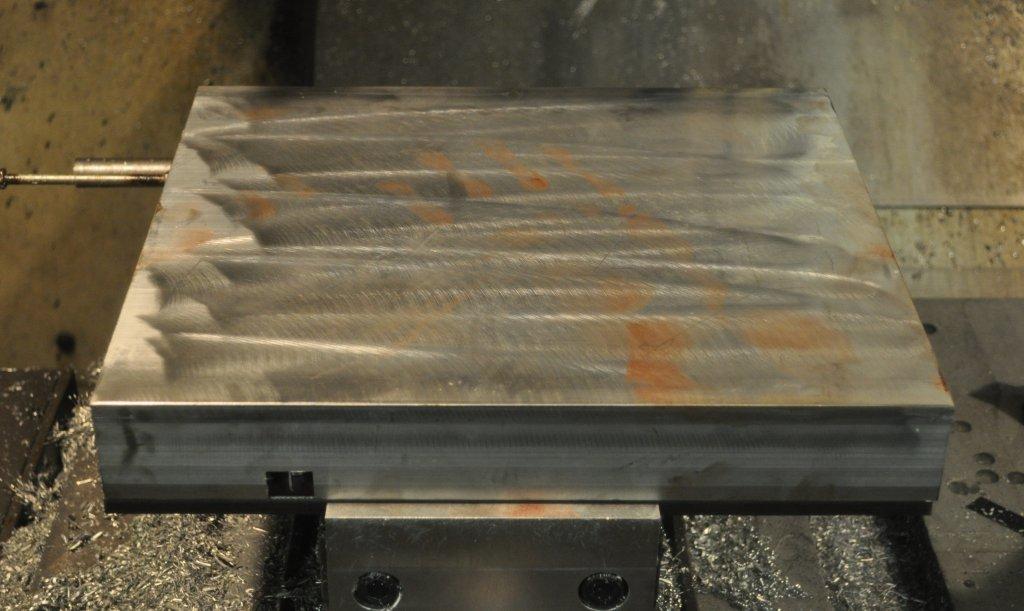 Generally speaking, we are technically all throwing the billet aluminum term around incorrectly.
These parts that are labeled as such, actually start out as a "billet of aluminum". Billet is the form in which the aluminum arrives to the manufacturer for production. Far from the finished part or accessory you'd expect, the aluminum starts out as a giant block, or billet. The billet of aluminum is then ready to be transformed into the "billet aluminum" parts we all know and crave.
So, yes, we have all been using the term wrong. But in all honesty, we are too far down that road to turn back now. Kind of like when your grandparents got your name wrong for most of your life, and you just know there is no way to correct them at this point.
How Are Billet Aluminum Can-Am Side-By-Side Parts Made?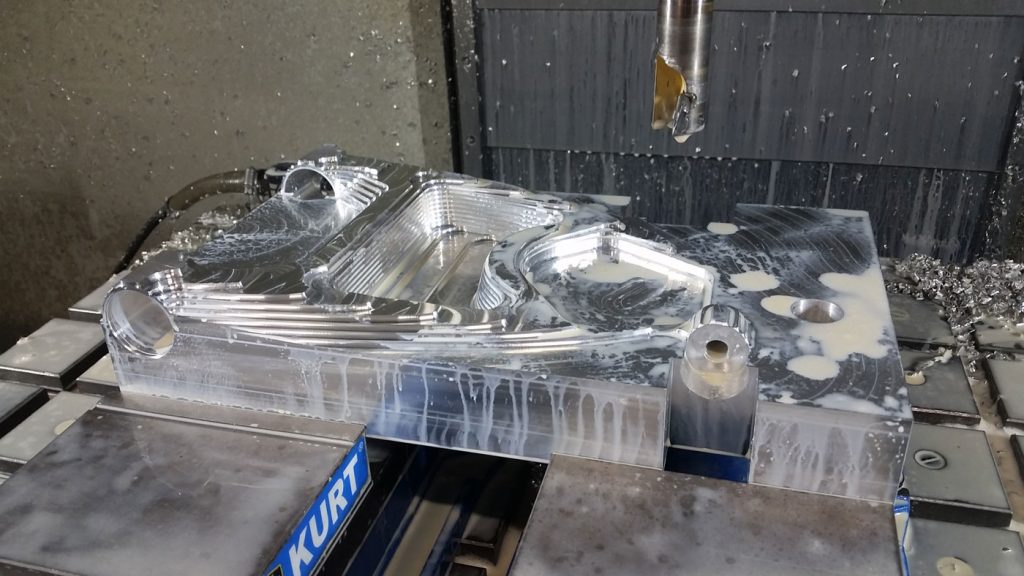 Once the billets of aluminum arrive at the manufacturer, the transformation process begins.
Most billets are milled and machined into the parts we look for. A CNC machine does the heavy lifting, after being programmed to the exact specifications of the parts in question. For example, the case housing in a set of Can-Am Maverick Portal Gear Lifts are very often made of machined billet aluminum.
What other parts can be made using this process? A lot, actually.
Something as simple as a Can-Am Maverick accessories like shift handles and door handles, to more important Can-Am Maverick suspension items like radius arms and tie rods. Chances are, if you are looking for a part for your UTV, there is likely a billet version of that part available.
The main drawbacks you may hear about will usually be those concerning cost. As parts labeled as billet aluminum will almost always cost you more than a standard cast aluminum part would.
Why?
Billet Aluminum Can-Am Parts are Stronger
You've likely heard the statement "billet is just stronger" many times. And while the statement isn't inherently wrong, the truth isn't always so cut and dry.
In general, the process of machining billets of aluminum to the manufacturers specifications does result in a strong and durable part. With no extra melting down of the material needed, far fewer imperfections and impurities make their way to the final product.
Just like with any parts, though, failure can happen.
Bad designs, even when performed to the exact precision of a CNC machine, can lead to premature failure. And at that point, it really didn't matter how "strong" that billet part was, now did it? It is always important to research the part you are about to buy. Find reviews, and see what other UTV owners have to say about it before pulling the trigger simply because it had Billet in the title!
Billet Can-Am Parts Look Better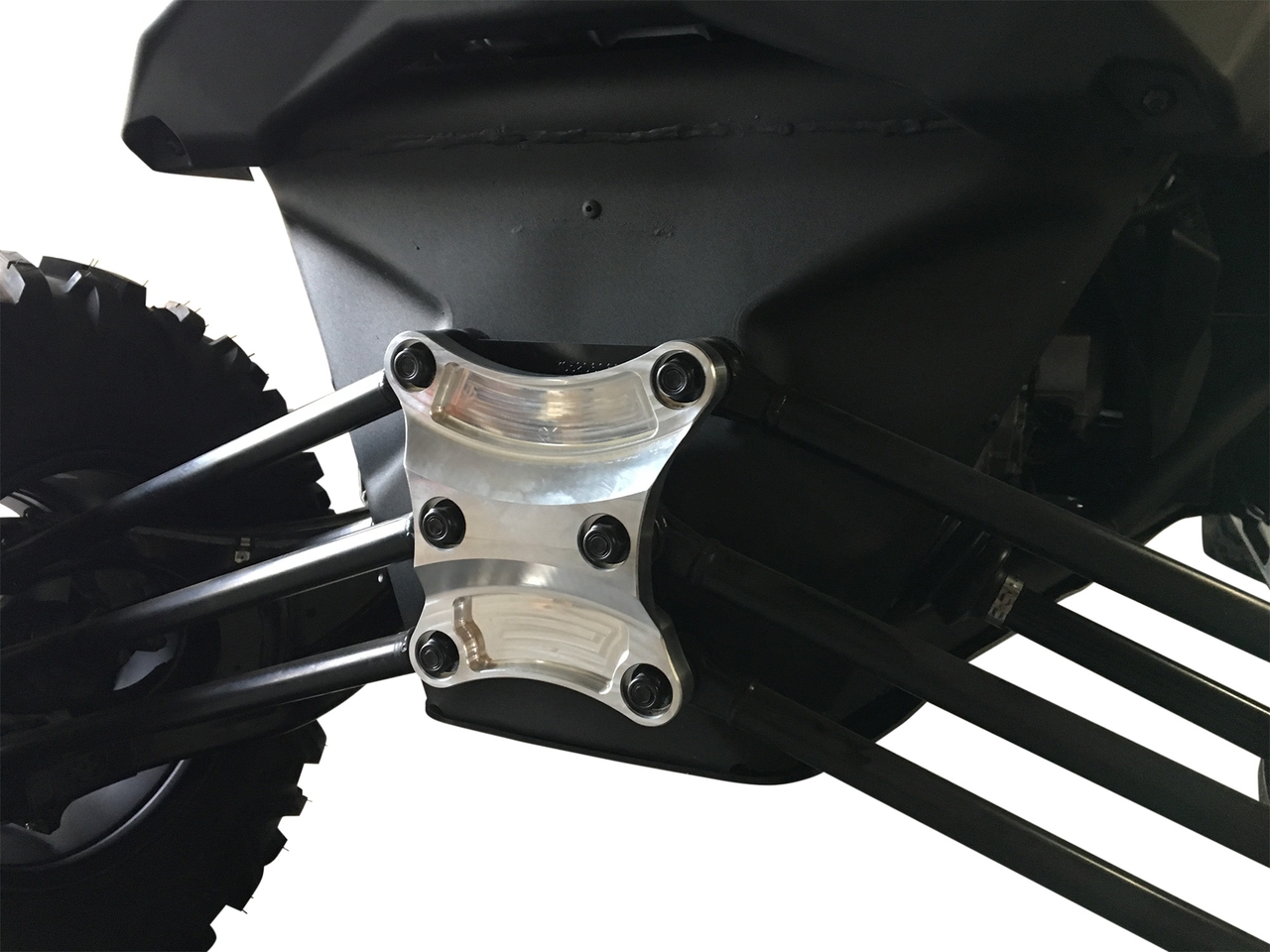 We definitely can't argue with this one!
When it comes to parts that are easily visible from the outside of your Can-Am UTV, most of us can admit that we are just vain enough to seek out billet parts in order to achieve the aesthetic we want.
Adding a Can-Am Maverick X3 Rear Brushed Aluminium Billet Stiffener Plate by Turnkey UTV to the rear of your UTV will add a pop of contrast. And installing a set of Can-Am Maverick X3 Red Billet Shock Tower Mount by Agency Power will add to your aggressive form, as well as greatly increase the function at the same time.
Just ask yourself this next time you see someone else's Can-Am Maverick, Defender or Commander: did you see any aftermarket parts? And if so, were they billet aluminum?
Chances are, if they look great, the answer is yes!