​How To Get Cheap Can-Am UTV Parts And Save Money On Off-Roading
Jun 30th 2022
The cost of any given part, upgrade, or aftermarket accessory for the Can-Am Commander, Can-Am Defender, or Can-Am Maverick might pale in comparison to that of your UTV; which in turn may seem inexpensive compared to the cost of the truck and trailer required to haul it. But the small stuff adds up quickly, and when you factor in servicing, spare / replacement parts, gasoline, and ample amounts of ice-cold libations, you'll notice how quickly off-roading can erode your wallet. But what can be done about it? Well, that's exactly what we're covering here today. Below are some money-saving tricks that anyone can implement to spend less on their off-road addiction!
Protect Your Ride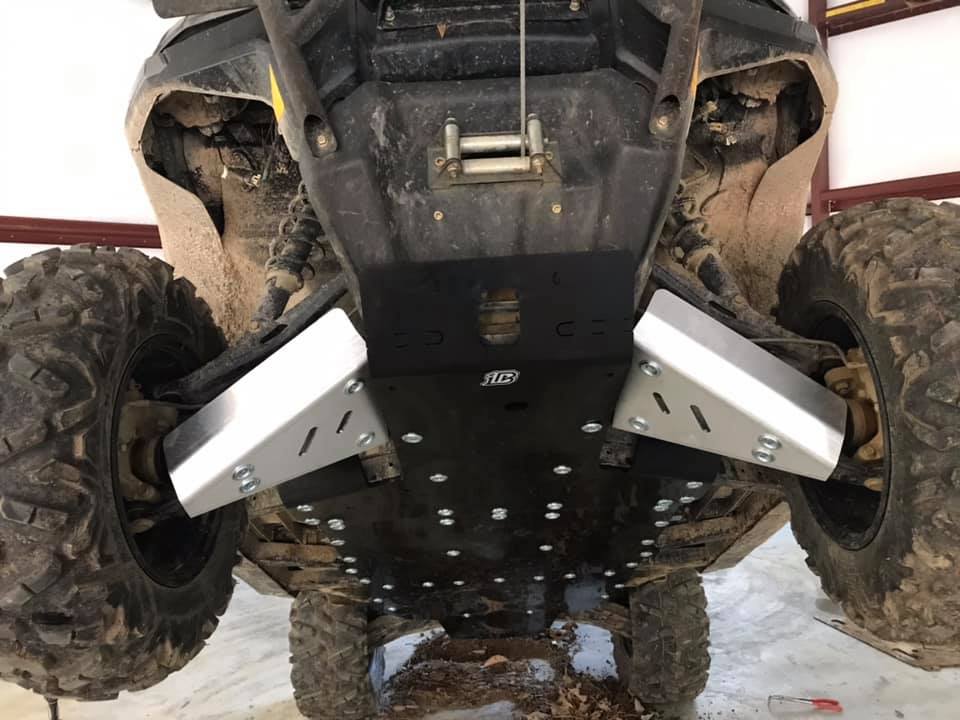 Although you'll pay more on the front end for protective products like travel covers, storage covers, and trailering covers, on the back end, you'll be saving untold sums due to the prevention of premature wear, rot, and other forms of everyday damage. Similarly, if you plan on selling your rig at some point down the line, you'll likely get more out of it if you keep the exterior looking fresh -- after all, first impressions are key! And to do this, waxes as well as ceramic coatings are the perfect products because they prevent sun damage, stop mud stains from setting in, and thwart micro-scratches from bushes and tree branches.
Protecting your ride also means keeping up with the scheduled maintenance procedures outlined in the owner's manual. Oil and oil filter changes are essential to maintain proper engine functionality, and swapping out the air filter in your Can-Am side-by-side is also critical. If you ride in particularly dusty areas, pre filters and particle separators will keep debris out of your engine and make it so that you aren't blowing through air filters like hotcakes. On top of oil and filter changing, draining and refilling the transmission and differential fluid is also important, and re-greasing your rig's wheel bearings (if they're not sealed), ball joints, and other zerk spots on the suspension and driveshaft is a smart thing to do as well.
Protecting your ride also involves the use of accessories like bumpers, nerf bars, skid plates, and a-arm guards. Instead of paying to replace your headlights and radiator after smacking a tree, you should have instead installed a front bumper before the incident took place. And rather than puncturing your axle boots and compromising your CV joints when riding through thick / thorny brush, why not use a-arm guards and CV savers? Whether you're shielding your rocker panels and door skins with rock sliders and tree kickers, or your guarding your tailgate and lower bed with a rear bumper / brush guard, it pays off in the long run to protect your machine from the onset.
Protect Yourself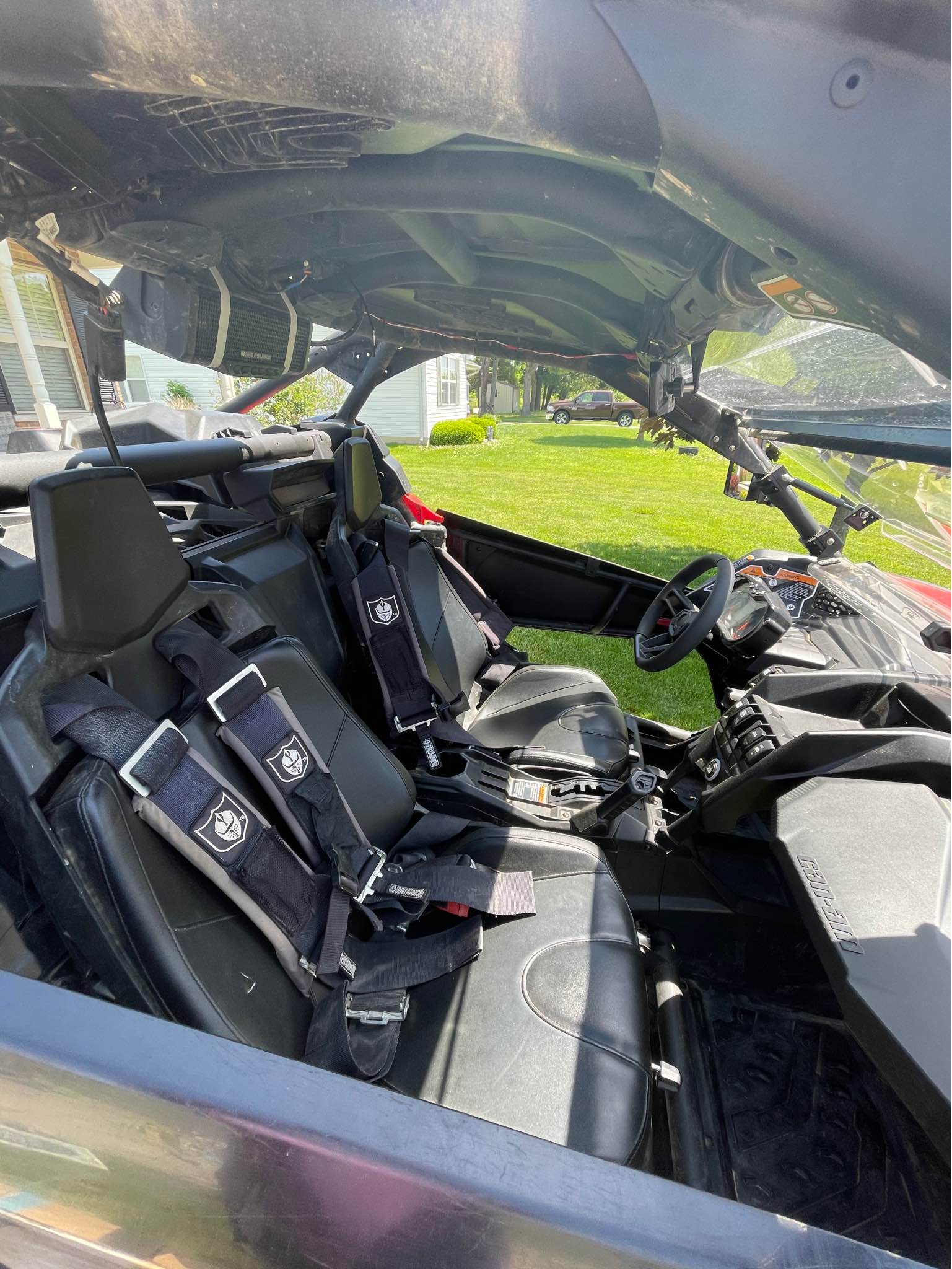 Surviving to ride another day is the most important thing you can do vis-a-vis off-roading. But avoiding injury comes in at a close second. Even if you've got great health insurance, hospital and emergency room visits are anything but cheap. So to save money while riding, make sure to equip yourself and your machine with the right safety accessories to avoid injury.
Accessoires like 4-point harnesses are far superior to standard lab belts, and if you're testing the limits of your machine on technical trails, traveling at breakneck speeds, or attempting maneuvers that are outside your comfort zone, it's wise to wear a helmet at the very least. Additionally, products like neck restraints will prevent whiplash, while accessories such as DOT windshields made with laminated safety glass will hold strong without shattering in the event of an impact or rollover.
If an accident does occur and you damage your roll cage, replacing it immediately or before your next ride is heavily advised. Once any aspect of the rollover protection structure (ROPS) is damaged, the entire thing becomes compromised. The stock roll cages on Can-Am UTVs are already inferior to almost every aftermarket roll cage, and this disparity becomes even bigger on stock cages that have become bent or dinged up after accidents transpire.
Steer Clear Of Chinese Knockoffs On eBay
For things like collectables, antiques, and memorabilia, eBay is fantastic. But beware when visiting the site to find UTV parts and accessories for the Maverick, Commander, or Defender. Sure, the prices are generally low, but what good is a cheap product that hardly works? Plus, there's no guarantee that the side-by-side accessories you find on eBay will even fit.
Before he knew about us, a friend of Everything Can-Am Offroad tried his luck with some Maverick 1000r doors from eBay, only to receive a product with an incorrect latch location and measurements that were super far off. After more than a day of messing with them, he finally made the doors work with some custom spacers, latch pins, and other modifications. Factor in the opportunity costs involved with this project and even a minimum-wage job would have yielded a better return. Some folks truly love tinkering on their rig, and for them, a project like this might actually be enjoyable. But for those who'd rather be riding, it's far easier, and less risky, to stick with reputable part dealers like Everything Can-Am Offroad!
Upgrade Components If You Can't Afford Parts
Within many systems inside the Defender, Maverick, and Commander exist components that can be upgraded to drastically increase the performance of the system as a whole. If, for example, you want better clutching when running 30" tires in your Can-Am Commander, you don't necessarily need a completely new clutch. Instead, clutch kits by firms like Dalton Industries and Warranty Killers will provide you with better clutch springs and clutch helixes, which not only help with engagements and protect the belt, but also bring back the power that was lost after installing large tires. Alternatively, you can also opt for a lower-speed engagement spring, and then put three ground-down Maverick clutch weights in your Commander clutch. If you need more engagement, simply grind them down to two grams apiece.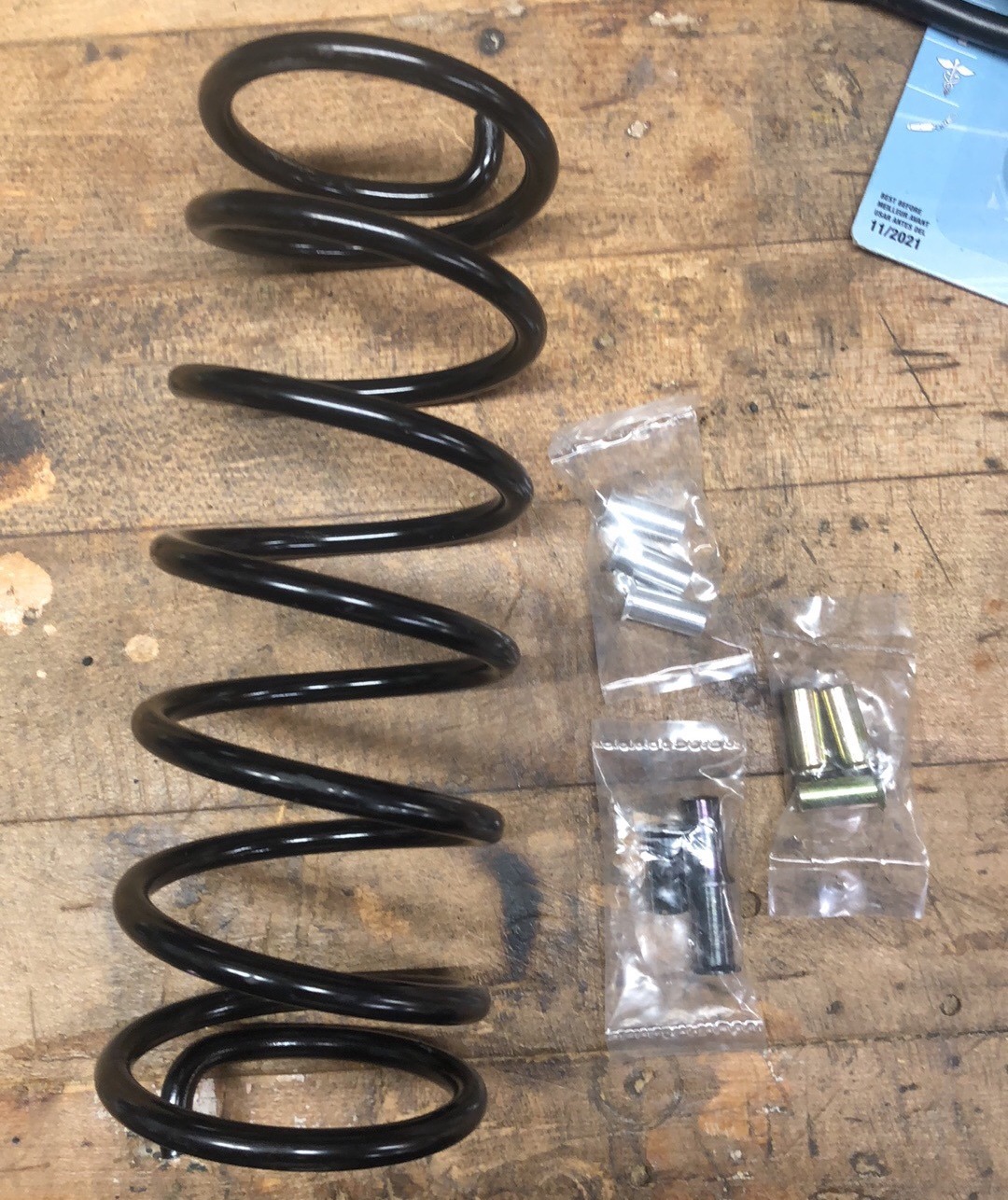 Like clutch springs, aftermarket shock springs for Can-Am UTVs will also provide large performance gains at a low cost. For the Maverick, Shock Therapy springs will smooth out the suspension, increase the vehicle's handling, and prevent it from bottoming out. HD spring replacements, on the other hand, are more popular among Can-Am Defender owners looking to support heavier loads in the cargo bed.
In addition to clutch springs and shock springs, you can also find aftermarket rebuild kits for Can-Am UTV carrier bearings, tie rods, and fuel pumps. So if you need a replacement part or are looking for the performance gains provided by upgraded parts, why not take the cheaper route and rebuild the factory part that you already own?
Save On Non-Essentials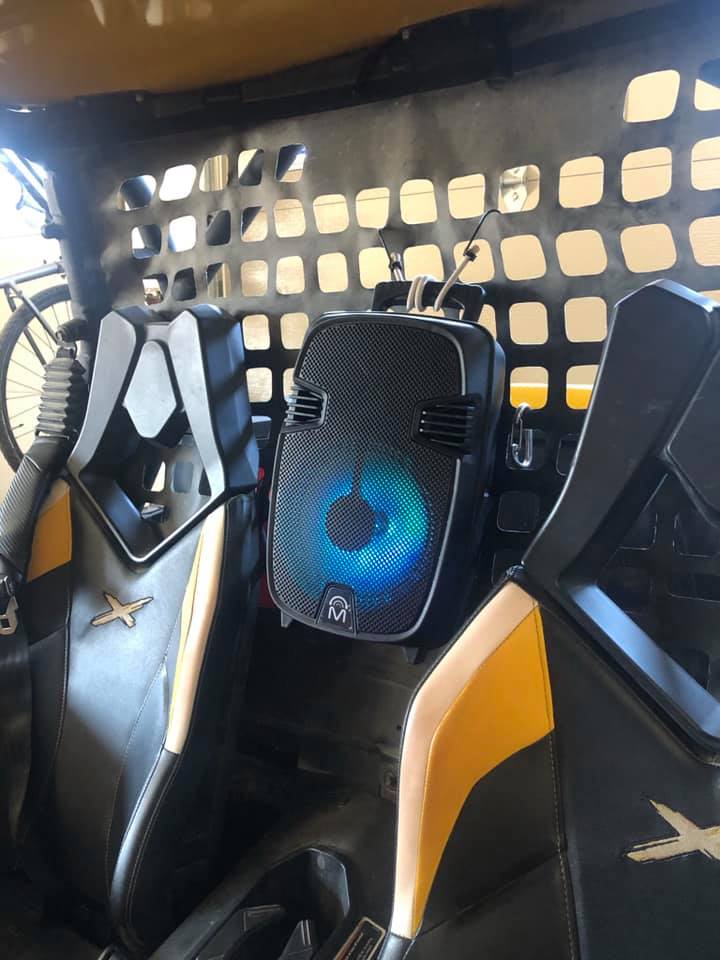 What one rider deems essential, another would regard as unnecessary. But unlike Can-Am Maverick winches for mud riders or Can-Am Defender tool boxes for those who use their machines as work rigs, some UTV accessories are complete luxury items. Take audio kits, for instance. Does one truly need an in-roof side-by-side sound system with a multitude of amplified speakers, a subwoofer, and features like LEDs, cubby storage compartments, and GoPro mounts? Of course not. But those small creature comforts which can technically be considered dispensable can surely boost morale on the trail, pump you up at the track, or help you pass the time on those grueling days at the food plot.
But what can you do for a Can-Am UTV audio setup like those by Hifonics, Swamp Donkey, or SSV Works that won't cost you an arm and a leg? Well, for starters, lower your expectations, because a cheap side-by-side stereo will never produce music that is comparable to that made by high-quality sound systems. A $50 Karaoke stereo can be strapped in between the seats, and if you get a portable speaker, you can remove it from the cab to use around the campfire, at the beach, or while hiking around on foot. But if you don't want to opt for an inexpensive off-road sound bar like the 24" Riot sound bar by Boss, make sure your portable speaker is loud enough to be heard while riding. And if it's not, it could be worth it to pop on something like the Cooter Brown UTV Stereo by EMP.
You can treat yourself without depleting yourself, and you can have a ball behind the wheel without worrying about your budget. So long as you preserve your off-road investment by protecting / maintaining it, you steer clear of counterfeit parts, and you replace the small parts that are broken instead of the entire part assembly, you can save money while still utilizing your Can-Am side-by-side to its fullest potential!