Pros and Cons of Owning the Can-Am Defender or Maverick
Mar 10th 2022
When it comes to the Can-Am Defender and Maverick, owners are proud if anything.
Conversations usually consist of boasting about their UTV's top speed, towing ability or myriad modifications they have done or plan on doing.
But along with everything they love about their side-by-side, Can-Am owners are also not shy when sharing what they dislike about their ride. So much so, that we we're able to put together this quick guide of the top pros and cons to owning a Can-Am Defender or Can-Am Maverick.
Let's start out with the good stuff, shall we?
Upsides of Owning a Can-Am Maverick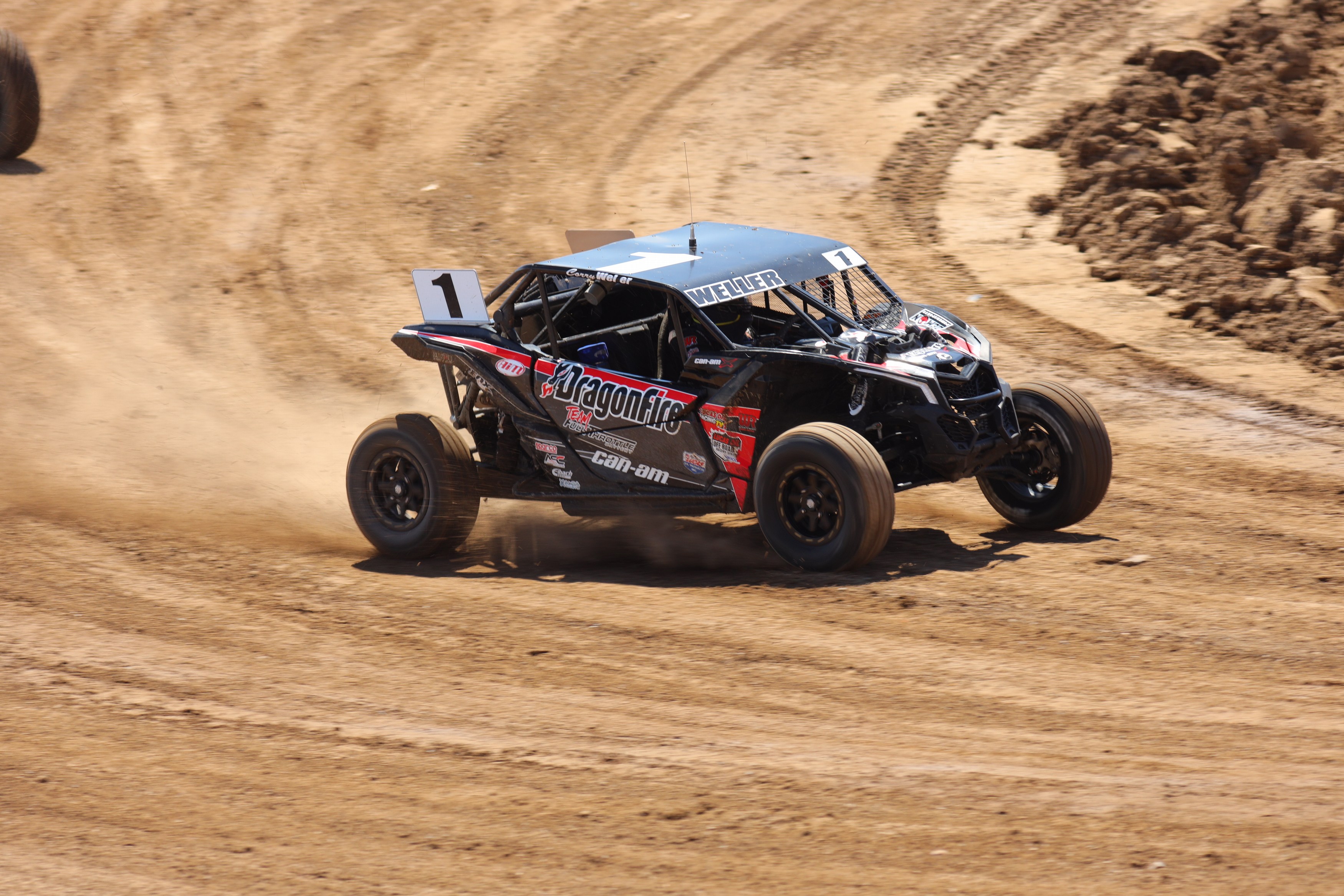 Maverick owners are usually those of a certain taste and preference in regards to their side-by-sides: they prioritize speed.
It seems the Maverick fits the bill then, as it handily keeps up and even outpaces many top sport-style UTV's on the market. The Can-Am Maverick X3 top speed coming in at 62+ MPH in its stock configuration is an alluring selling point to be sure.
Another great aspect of the Maverick is that the top speed from the factory isn't even its final form!
The customizability of this UTV is seemingly endless, and there are countless mods owners make that add up to an even higher top speed and increased torque. By adding a turbo charger kit like the Can-Am Maverick X3 Upgrade by Agency Power, you're increasing the overall power and speed capabilities by an extremely enjoyable amount. And all in a convenient bolt-on package?
Done deal!
But What About the Can-Am Defender?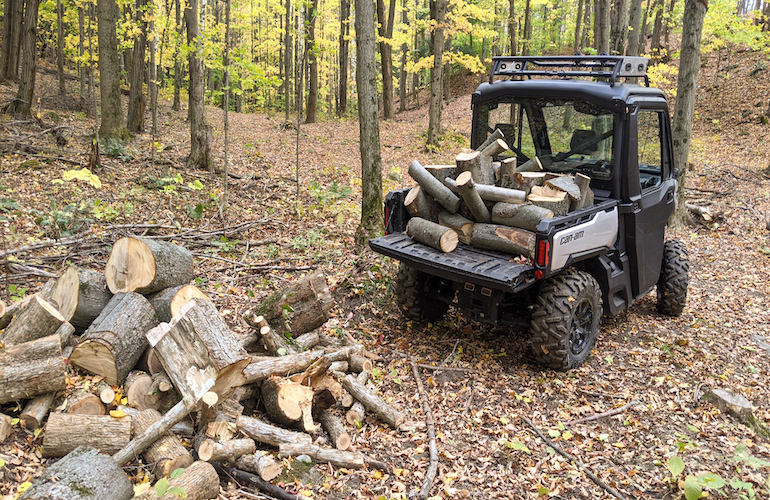 One of the top touted features of the Can-Am Defender, happens to be its bed.
Not only does the Defender bed have the capability to fit nearly 1,000 pounds of cargo in it, but it also has an extremely useful feature: it dumps!
Think of how useful it would be if your pickup truck bed was able to dump its cargo out whenever needed. That should put into perspective how useful it is for the Defender bed to have this feature. Being able to dump gravel, firewood, fence posts and any other material you can fit in it makes the Can-Am Defender an ultimate utility vehicle.
Along with the amazing bed capacity and features, the Defender also touts an amazing towing ability. With lower-end models able to tow 1,500 pounds while still transporting 600 pounds of cargo and passengers, you can easily take the Can-Am Defender overlanding and camping with your rooftop tent mounted to the roof or even a trailer. And the higher-end trims are able to tow a whopping 2,500 pounds in addition to the 1,000 pounds of cargo in the bed.
Wild, right?
I know of plenty of pickup trucks that don't have anywhere near that towing and payload capacity! And that isn't even all you can do… With some added Can-Am Defender bed and tailgate accessories you can increase its utility ten-fold.
Along with these awesome physical capabilities, Defender and Maverick owners both boast about the more advanced electronics that come stock in their favorite Can-Am UTVs.
While many other side-by-sides come with little to no electronics / instruments in the cab, Can-Am has decided to add:
Speedometers

Tachometers

Odometers

Trip and Hour Meters

Fuel Gauges

Gear Position Indicators

Clocks

Battery Voltage Readers

Engine Temp Indicators
There are honestly even more than that, but we don't have all day!
Models like the Defender Limited and Defender X MR even come with 7.6" digital displays, while the lower trims have a 4.5" display. Again, I know of many cars and trucks that still don't have that feature.
So, with all of these positive notes surrounding the Defender and Maverick, you must be wondering what the downsides are, right?
Lets go down the rabbit hole then.
Cons of Owning a Can-Am Maverick
While most Maverick owners absolutely love their side-by-sides, there are some less-than-desirable aspects of ownership.
A common topic brought up seems to be the ECU limiting the Maverick's top speed.
If you aren't racing the UTV, or feel comfortable with its current top speed, this won't be an issue for you.
Thankfully for the rest of us, though, there's a way around the ECU limitations. Using an ECU tuner such as the Can-Am Maverick X3 Custom Tuned Powervision by Aftermarket Assassins will allow you to break through to new levels of speed. Even further, units such as this can help improve fuel efficiency, power output and also allow you to get the most out of future mods that you add such as exhausts, larger mud tires, and the turbo kit we discussed earlier.
Can-Am Maverick Differential Problems
Many owners of the Maverick lineup complain of longevity issues concerning the front differential.
Although the issue seems to stem from heavy use of the UTV over rough terrain, there are exceptions to that statement... with more than a few owners reporting that their differential failed completely after only a few dozen miles or so. Preemptively or reactively replacing Can-Am Maverick differential parts will remedy the situation, but checking with your dealership could be wise if you think your differential might be covered by the factory warranty.
Can-Am Defender Common Complaints
Although there is plenty good to say about the Defender, there was bound to be a few common downsides to talk about as well.
First up, is the size of the Can-Am Defender.
Although it is obviously marketed as being more on the utility side of the UTV community, many owners have complained about how wide the Defender is.
With models ranging from 62 to 64 inches in width, these side-by-sides won't be able to fit down any of the smaller trails out there. Many trails actually have a width restriction rating, with a growing number accommodating less than 50 inches from wheel to wheel.
So if trail riding is your passion, you may want to look for a side-by-side with a more narrow stance than the Defender.
Missing Can-Am Power Steering?
Across the lineup, Can-Am has chosen to omit their fantastic dynamic power steering feature. This means that if the only model in your budget is their base model, then you will be out of luck. Although this means steering while transporting a full payload can be a chore, when the UTV is empty of all but riders, you should be in good shape still.
The base model Defender is light enough that the lack of power steering won't hinder you nearly as much as it would on the larger 4-seater models for sure. But if it does, you can actually add an aftermarket Can-Am Defender Power Steering Kit by SuperATV and give your UTV the power steering it always deserved!
Can-Am Smart-Lok Differential
Just as with their power steering, Can-Am has left out their coveted Smart-Lok differential feature on the lower-trim models in the lineup.
Although this isn't a deal breaker for most, for those looking to tow heavy loads or ride slow over technical terrain, that smart-lok diff is undoubtedly high on the priority list.
Final Thoughts
Even with all of the cons we have uncovered, we think it is safe to say that the pros of owning a Can-Am Maverick or Defender far outweigh the drawbacks.
But we'll leave it up to the individual to decide for themselves what matters most in a UTV!