​The 2023 Can-Am UTV Lineup
Aug 17th 2022
Riders' opinions have been mixed regarding Can-Am's 2023 UTV lineup. Some folks love the new suspension for select trims of the 2023 Can-Am Defender, and the additional15hp as well as the p-drive incorporated into the base model of the 2023 Can-Am Maverick X3 is nothing to scoff at. But this begs the question, why is Can-Am releasing a new suite of vehicles when so many people are still waiting to receive their 2022 machines? Will all the hype and hoopla actually come to fruition, or are these just empty promises? Regardless of BRP's followthrough, the 2023 Can-Am side-by-side reveal has come and gone, and here is what we took away from the release.
The 2023 Can-Am Maverick / Maverick X3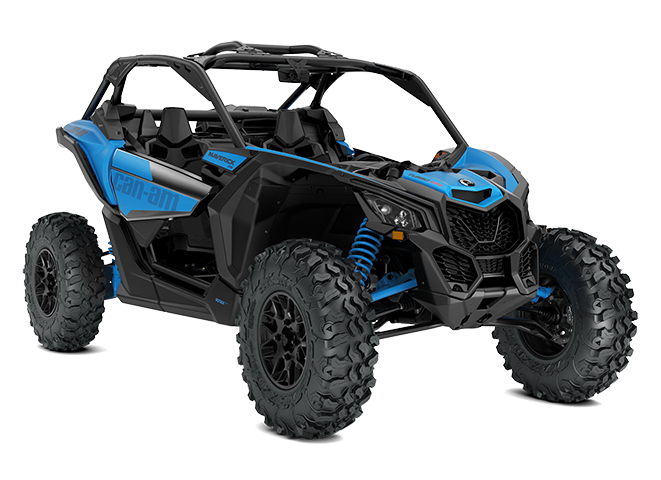 Horsepower increases are almost always a good thing, which is why many folks were pleased that the 2023 base Maverick X3 jumped from 120hp to 135hp. The more discerning off-road enthusiasts, however, would argue that it was already a 135hp machine, and Can-Am just finally started calling it what it actually is. Everything was already there mechanically, the only thing restricting the HP was the ECM.
Some regard this move as a step backwards, as issues may arise in the future with this change. Plus, it was relatively easy to jump up the 120hp machine to 175+ horsepower for very little money – all you need is a clutch kit, full exhaust, and a Whalen tune or a similar ECU tuner. When you look at the competition though (namely, the Polaris RZR Pro R) even the most expensive vehicle in Can-Am's 2023 lineup – the 2023 Can-Am Maverick X3 MAX X RS Turbo RR With Smart-Shox 72 – is cheap in comparison! Although it didn't happen in 2023, it's only a matter of time until BRP unleashes another monster of a game charger.
We don't imagine Can-Am straying away from a forced induction engine any time soon, but we're confident they'll make a Maverick with over 250hp. Maybe they'll pull the 1200cc 4 stroke and turbo it, or perhaps steal something from the SeaDoo motors. Nevertheless, you've gotta ask yourself, why change something that has already turned the industry on its head? It one thing to take a mediocre machine to the next level, but quite another to improve upon one of the best side-by-sides on the market today. And as far as game-changers are concerned, we're confident that BRP has something up their sleeves. Bad news, no significant changes in 2023. Good news, there are no temptations to part you from your hard-earned cash this year aside from some amazing aftermarket Can-Am Maverick accessories!
The 2023 Can-Am Commander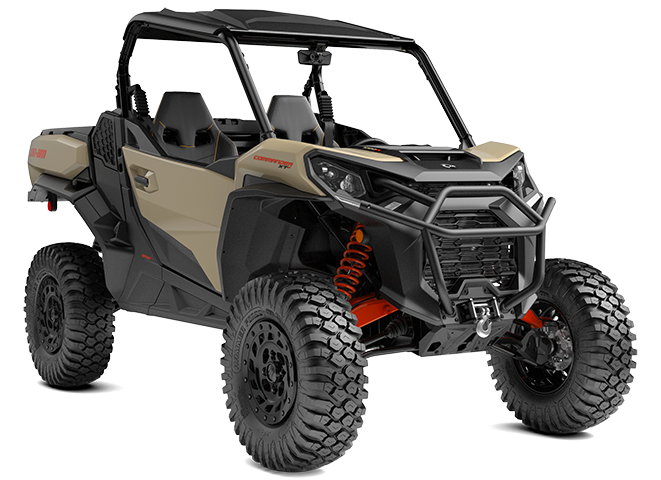 If you were hoping for a Can-Am Commander limited in 2023, or perhaps an X MR MAX Commander, you're out of luck, as the 2023 Can-Am Commander lineup consists of only the DPS, XT, XT-P, and X MR editions – as well as 4-door MAX machines for the DPS, XT, and XT-P. Aside from changing the color of the 2023 Can-Am Commander XTP from orange to black / desert tan, no major changes were made to the 2023 Commander lineup, and we expect shipments to begin in early to mid February.
The 2023 Can-Am Defender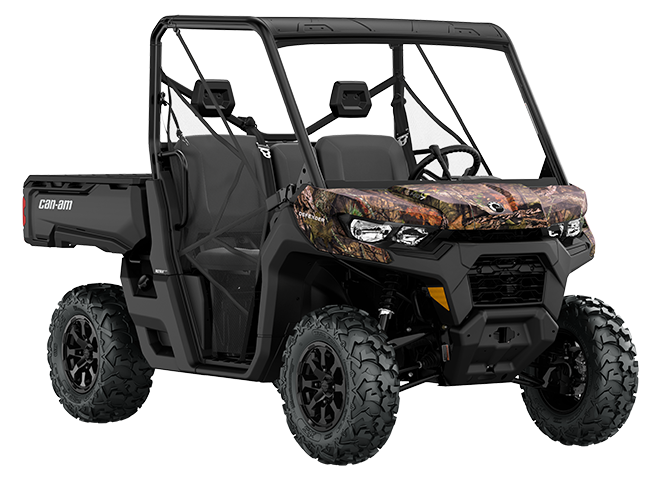 The biggest change that was made to the Defender lineup in 2023 is the suspension system, which underwent a complete overhaul. Thicker and enclosed upper a-arms, 15% larger sway arms, and bigger M12 link kits are all included in the 2023 DPS Cab, Limited, Lone Star, and X MR Defender packages. Because of the newly-designed sway bars, a-arms, and links, the suspension on these editions is far more robust. Furthermore, the travel increased by two inches (from 10 inches to 12 inches) and the new spring preload shock calibration allows users to run aftermarket 30" tires without any rubbing or scrubbing at full turn or full droop. Although the 2020 Limited could clear 32" tires in its stock configuration, all the 2023 Defenders should now be able to fit 32" tires without the need for significant modifications.
Final Thoughts On The 2023 Can-Am UTV Lineup
While we would loved to have seen more amps on the charging system and a beefier front end on the 2023 Maverick X3, these are things that the aftermarket can accommodate. And even if you've already got an older edition of the Can-Am Defender, you can still upgrade the suspension and add forward a-arms to make your bike as good (or better than) the 2023 Defenders with all-new stock suspension. Plus, with paints, body panels, and vinyl body wraps at your disposal, if you don't like the color of your 2023 Can-Am Commander, changing the graphics has never been easier!