​Top Can-Am X3 Accessories
Oct 30th 2021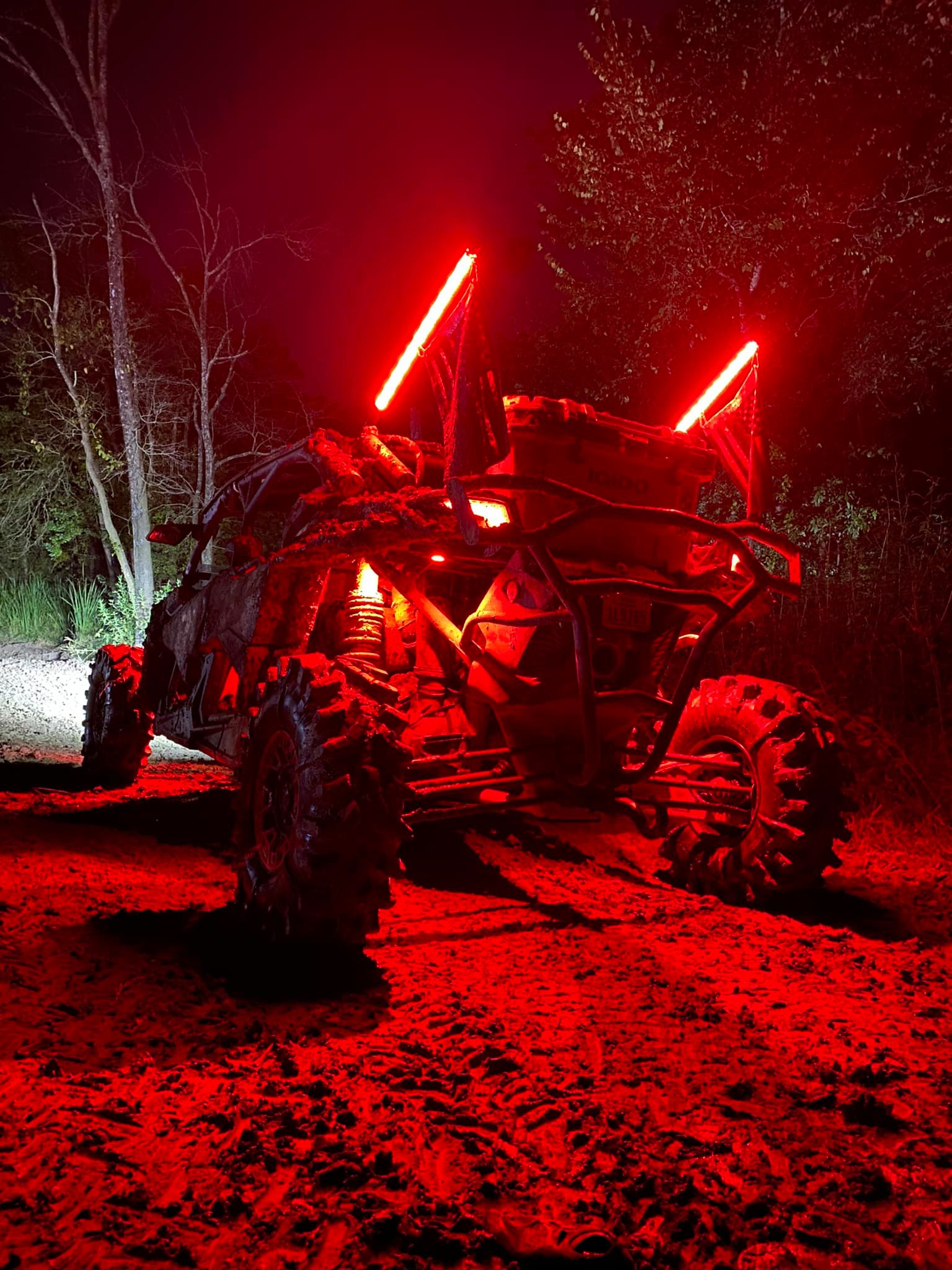 Some argue that the best accessory for the Can-Am Maverick X3 is a hottie in the passenger seat, while others say that the one thing you must get for an X3 is full coverage insurance. At the end of the day, though, everyone will have their own set of "essential" Can-Am X3 accessories. Guys and gals who love jamming out on the trail will urge you to get something like the MB Quart Stage 5 audio system with 6.5" cage-mounted speakers, a 1" titanium dome tweeter, and a high-contrast LED multi-media display, while those who ride in large groups and enjoy talking while riding will view a PCI intercom and a two-way radio setup by Rugged Radios as indispensable accessories for the Can-Am Maverick X3. Consequently, the best X3 accessories for you will depends on various factors, such as where you ride, how you ride, and why you ride. If you rip hard and break things, an aftermarket Can-Am X3 gusset kit and some stronger control arms by Highlifter or HCR Racing will prove highly beneficial. But if you're more partial to slow and technical trails that require both wit from the driver and articulation from the vehicle's springs, you're sure to be over the moon about either Can-Am Maverick X3 shock upgrades or a Can-Am X3 Fox suspension tune. But regardless if you're the proud owner of a Can-Am Maverick X3 DS Turbo RR that you use to blaze over sand dunes, or if you use the 4-door Maverick X3 Max to explore trails with your friends and family, here are the top Can-Am X3 accessories to make riding even that much more efficient, effective, and enjoyable!
The Top Can-Am X3 Safety Accessories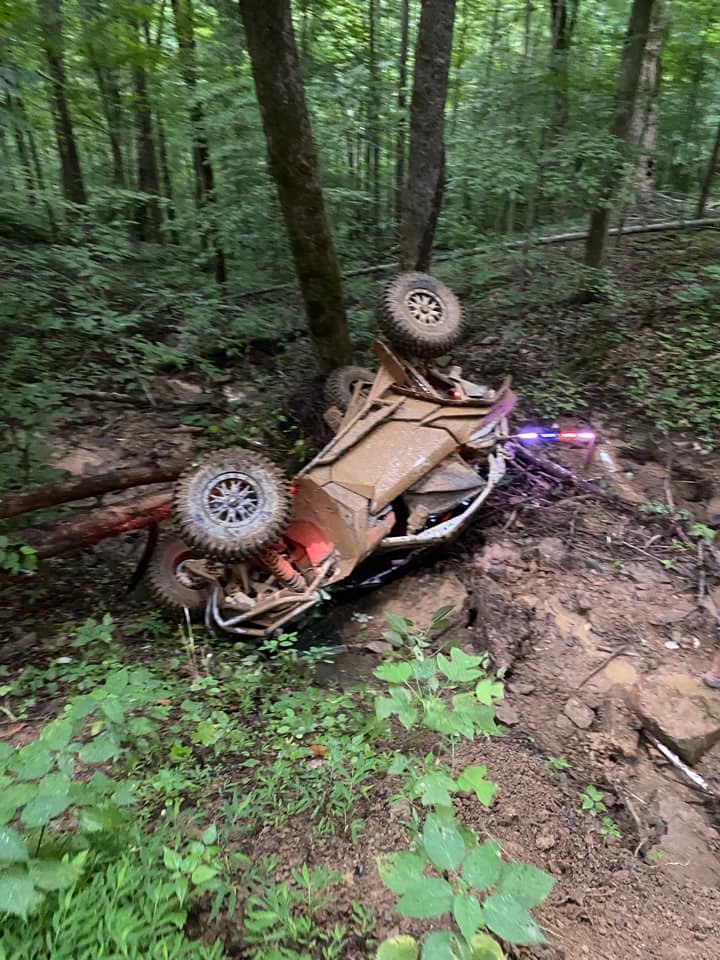 It matters neither where you ride nor how belligerently you ride, because accidents are just that... accidents. Although many X3 owners fully expect to crash at some point in their off-road life, few riders head out with the intention to crash. Be it a slight fender-bender, a hard collision, or a situation that involves multiple rollovers, having the right Can-Am X3 safety accessories installed will not only protect you and the other occupants, but also the contents of the vehicle as well as the vehicle itself!
Accessories like the Can-Am Maverick X3 Stealth Max Roll Cage by TMW Offroad are much sturdier than the factory Can-Am X3 roll cage, and are thus frequently installed for applications such as racing and rallying. Rock crawling machines like the Can-Am Maverick X3 X RC can also benefit from an aftermarket Can-Am X3 ROPS. Basically, if there's a relatively high likelihood that you'll either roll your machine or put it on it's side, some beefed-up roll cage accessories are advised!
Roll cages that don't collapse will prevent the weight of your side-by-side from crushing you, but to remain on your seat within the confines of the cockpit, it's important to utilize safety accessories like Can-Am X3 harnesses. Some riders like to use retractable 4-point harnesses, whereas others are more partial to 5-point harnesses with built-in shoulder straps for ultimate adjustability. Whichever you prefer, however, it's worth upgrading your Can-Am X3 seat belts not only for your own sake, but for the sake of your passengers as well!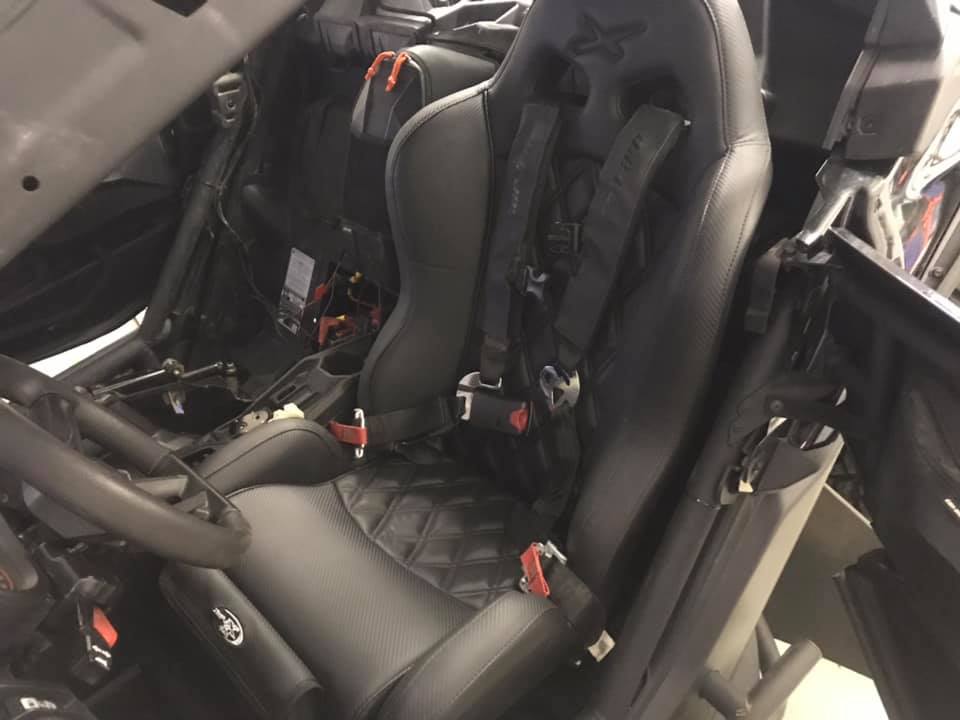 Safety accessories that save lives should be your top priority, but once you've got all the bases covered in that department, it doesn't hurt to shift your attention to the accessories that will help to protect your investment. The X3 is by no means a cheap machine. In fact, the 72" X3 X RS and its high-performance counterparts are some of the most expensive stock sport side-by-sides on the market to date. As such, it pays to add accessories that'll protect your rig, prolong your rig, and prevent your rig from premature damage / wear. Among these accessories are nerf bars / tree kickers, front bumpers / rear bumpers, and rock sliders / skid plates. With these Can-Am X3 accessories installed, the exterior of your rig will be about as bulletproof as they come!
The Top Can-Am X3 Performance Accessories
Depending on your aggressiveness in the driver's seat, it might be wise to upgrade the front end of your machine -- specifically, the lower a-arms, radius rods, and differentials. You can choose to install aftermarket upper and lower Can-Am X3 control arms, but this alone won't solve the underlying issue. Instead, the best answer to beef up your rig's front end is through the use of shock tower braces and Can-Am Maverick X3 gusset kits.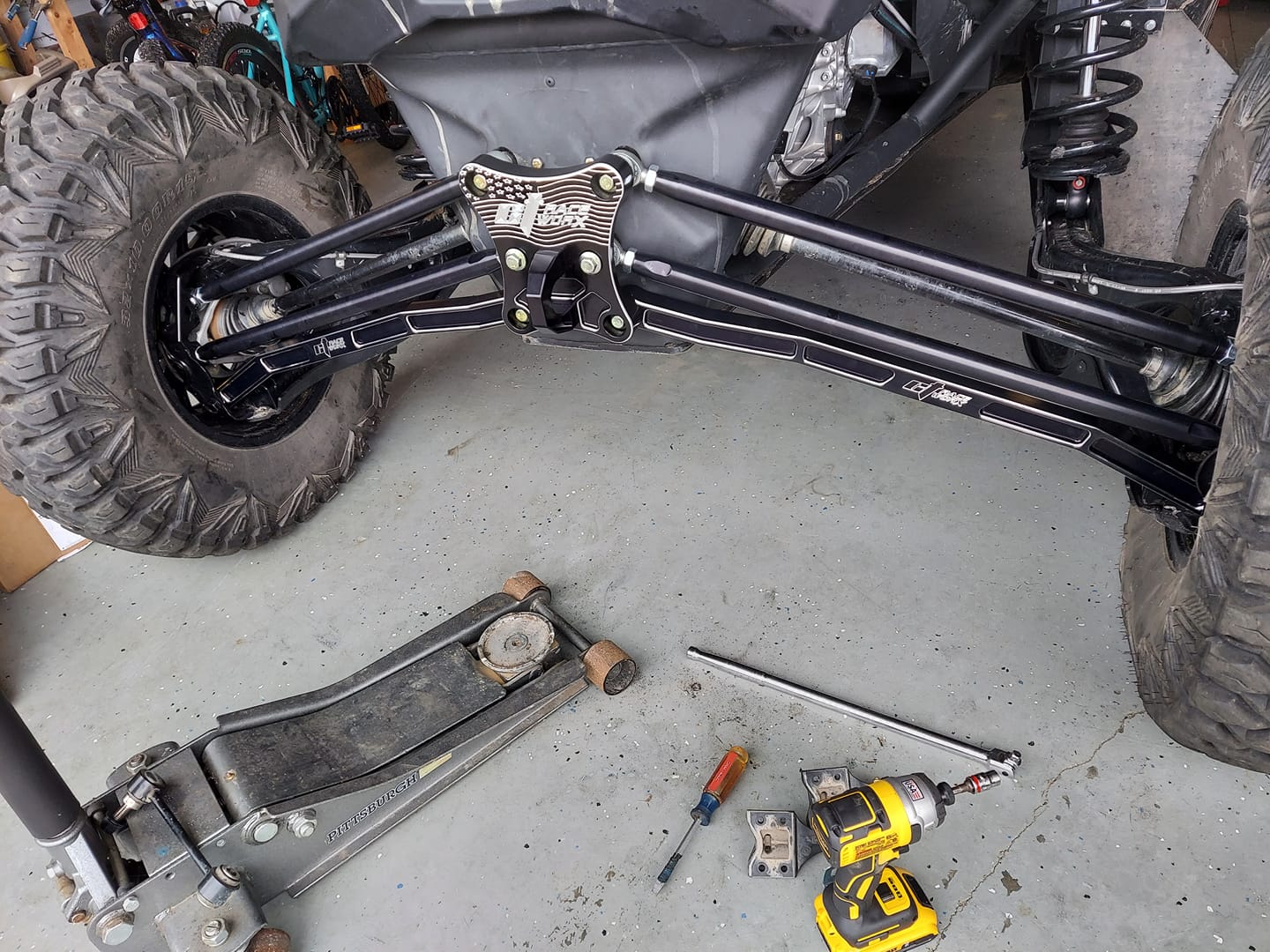 Some mounting brackets that attach parts onto the X3 frame are single shear. But aftermarket part makers have come up with Can-Am Maverick X3 gusset kits that make the a-arm mounts double sheer -- which is effectively twice as strong. With some models of the X3, you might only need a gusset kit and upgraded shock mounts. With other models of the X3, you'll likely also want an aftermarket bulkhead for extra chassis support.
Can-Am X3 gusset kits by companies like CT Raceworx, SDR Motorsports, and Geiser Performance offer added strength, stability, and rigidity to your ride's front end, acting like cheap insurance that'll withstand harsh blows and give users a more planted feel when driving. As one ages and gains more hands-on experience living the off-road lifestyle, the importance of doing things right the first time -- and doing them BEFORE anything actually breaks -- becomes deeply engrained. So if you're a wild one behind the wheel and know you'll never change your reckless ways, brace your shocks, strengthen your a-arm mounting tabs, or invest in a chromoly Can-Am X3 gusset kit. Then you can ride hard with zero worries when clipping trees, smashing through ditches, or winching your way out of the thickest shoulder-deep mud known to man!
The Top Can-Am Maverick Accessories For Mudding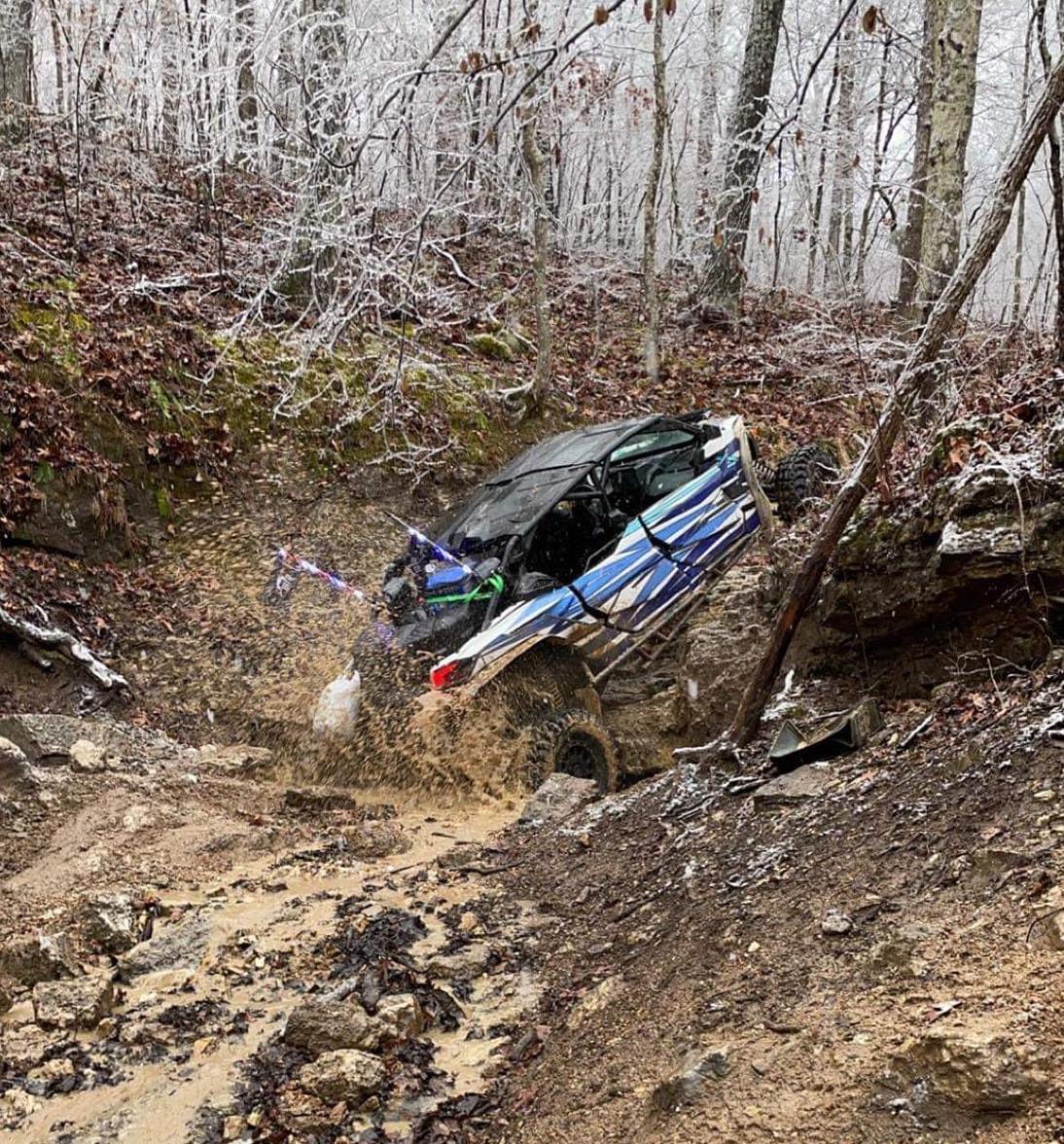 When coupled with the right electric winch, Can-Am Maverick X3 bulkheads are an excellent accessory for added chassis support. When mud riding, however, there's more to consider than getting stuck in the slop. Bigger tires and portal lifts with lower gear ratios are both surefire accessories for mud bogging, but things like Can-Am X3 windshield wipers and windshield washing kits should not be overlooked.
You're bound to splash crap all over your rig when mudding, and this includes your Can-Am X3 windshield. And if your front windshield gets caked with mud, how are you going to see? Sure you can stop to wipe or spray it off periodically, but that gets annoying. With some wipers as well as a Can-Am Maverick X3 windshield washing sprayer kit, you'll ensure that your forward views are always clear and never obstructed!
On a similar vein, fenders, doors, and full cab enclosures are also great accessories to have on mud machines like the 72" X3 Turbo RR Mud Model. Even if you're fine with getting down and dirty in the muck and mud, you still might want to protect your in-cab electronics / instruments from getting destroyed. And the best way to do this is with a full Can-Am X3 cab enclosure!
The Top Can-Am Maverick Accessories For Trail Riding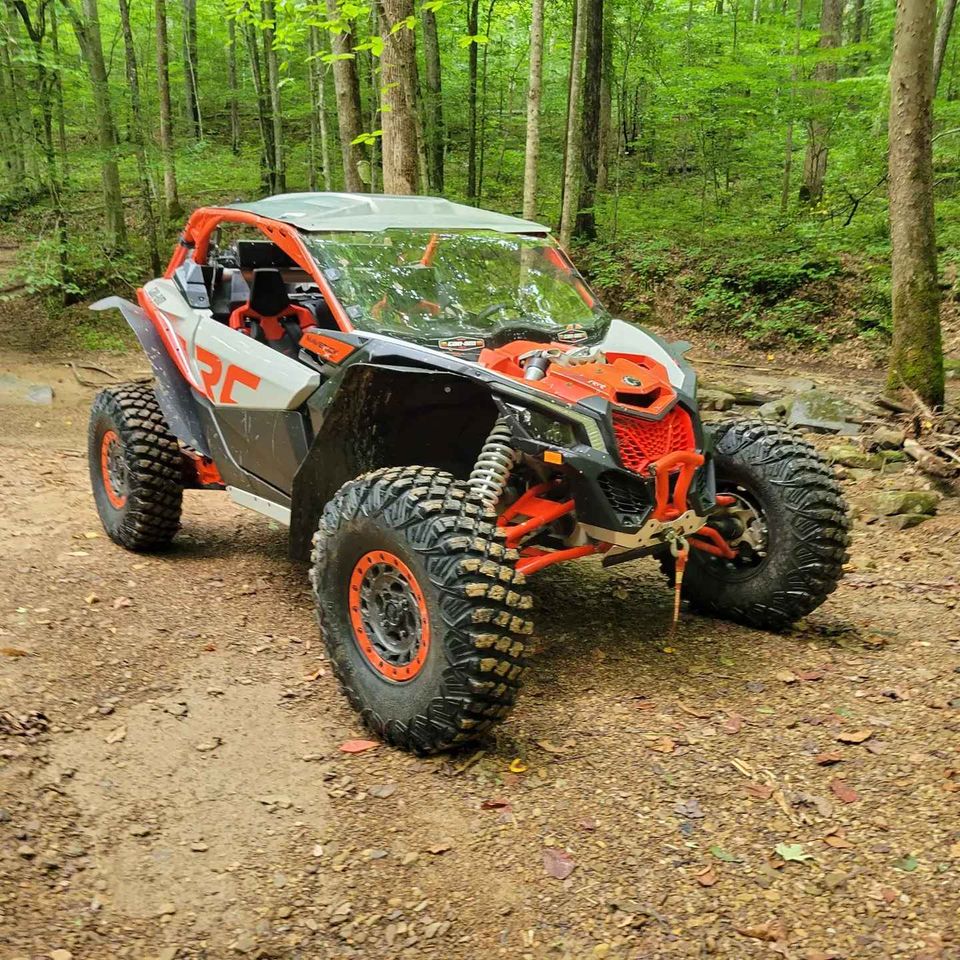 Navigation is key when riding trails, which makes Can-Am X3 tablet holders, phone grips, and GPS mounts super handy to have at your disposal. Along with protective accessories like a-arm guards, skid plates, tree scrapers, and stump sliders, many trail riders also use stereos, intercoms, and X3 communication systems to socialize and coordinate logistics. Many Can-Am X3 intercoms and radios can also play music, and depending on the terrain and type of two-way radio you choose -- be it a ham radio, a VHF radio, or a UHF radio -- you could have the ability to connect with the other members of your crew from a few dozen miles apart!
While mudders often opt to relocate their radiator fans, trail riders typically upgrade the radiator with a metal radiator fan shroud. Not only does this fix the weak plastic fan shroud that comes stock on the X3, but it also reinforces the front end a bit! Add to this either bigger rims so you don't bust a wheel on a rock, or a spare tire and Can-Am X3 spare tire mount so that you don't get stranded, and you'll be ready to explore all the splendor that Mother Nature has to offer!
The Top Can-Am Maverick Accessories For Sand And Dune Riding
Be it on the beach or at the dunes, Can-Am X3 paddle tires are sure to prove their worth regardless of where you ride! On the dry and dusty dunes as well as in the desert, it could be wise to incorporate a Can-Am X3 particle separator into your setup. This will not only extend the life of your air filters, but it'll also remove grains of sand, specs of dust, and other small pieces of foreign debris before it can make its way to your engine via the air intake.
Those who need particle separators will probably also benefit from helmets with air pumper systems. Wearing glasses and a bandana is one thing, but with a Can-Am X3 forced air setup, you'll get a consistent supply of fresh, clean, and cooling air piped directly into your full-face helmet! Whether you're riding in southern Arizona or the Nevada desert, the lack of dust in both your eyes and your lungs thanks to an X3 air pumper system will make all subsequent rides one-thousand times more enjoyable!
Closing Remarks And Honorable Mentions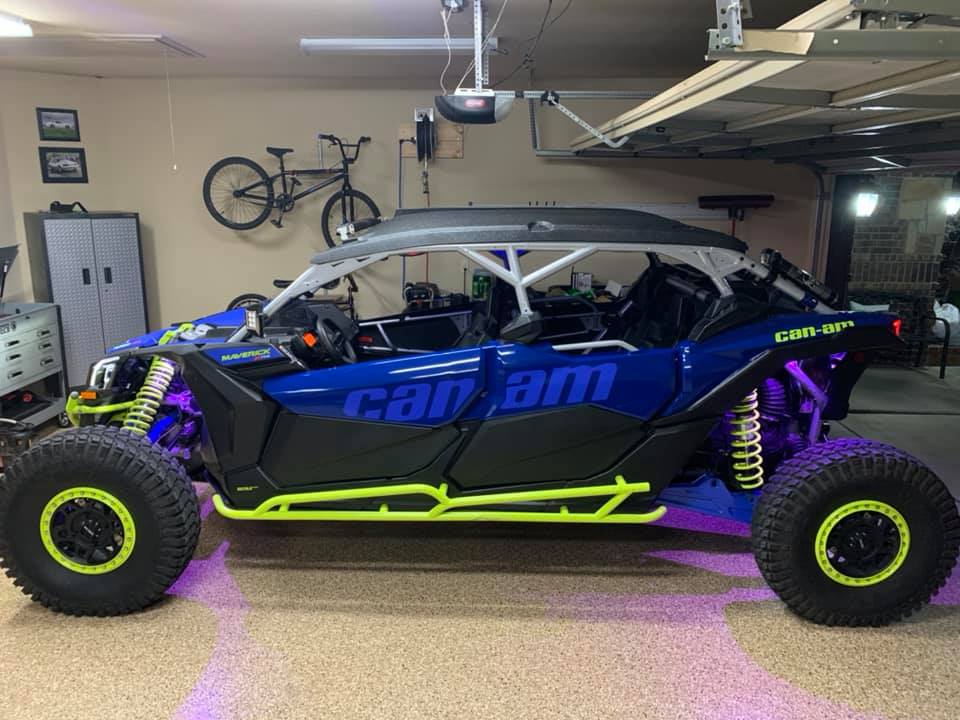 Although self-opening doors and rooftop stereo kits with built-in dome lights are cool, they aren't quite as necessary as things like winches and windshields. And while replacing your tires with bigger tires that work slightly better is an option for everyone, things like in-cab intercoms, air pumpers, or even rear-view mirrors will deliver functionality that you would otherwise not have had. Some riders choose to make their vehicles bomb proof with accessories like Can-Am X3 gusset kits and lower a-arms. On the other hand, some riders only require an aftermarket light bar and some shock tower lights for a better night-driving machine. Situations differ, and the top Can-Am X3 accessories for one individual might not even make the list of top 10 Can-Am X3 accessories for another. But whatever type of riding you do, you can get decked out with the perfect Can-Am X3 accessories for any occasion by shopping at Everything Can-Am Offroad!