Making Your Can-Am Commander, Maverick or Defender Safe for Kids!
Jan 15th 2022
For owners of a Can-Am Commander, Maverick or Defender series side-by-side, sharing the thrill of a ride down your favorite trail with your kids can be one of the most rewarding experiences.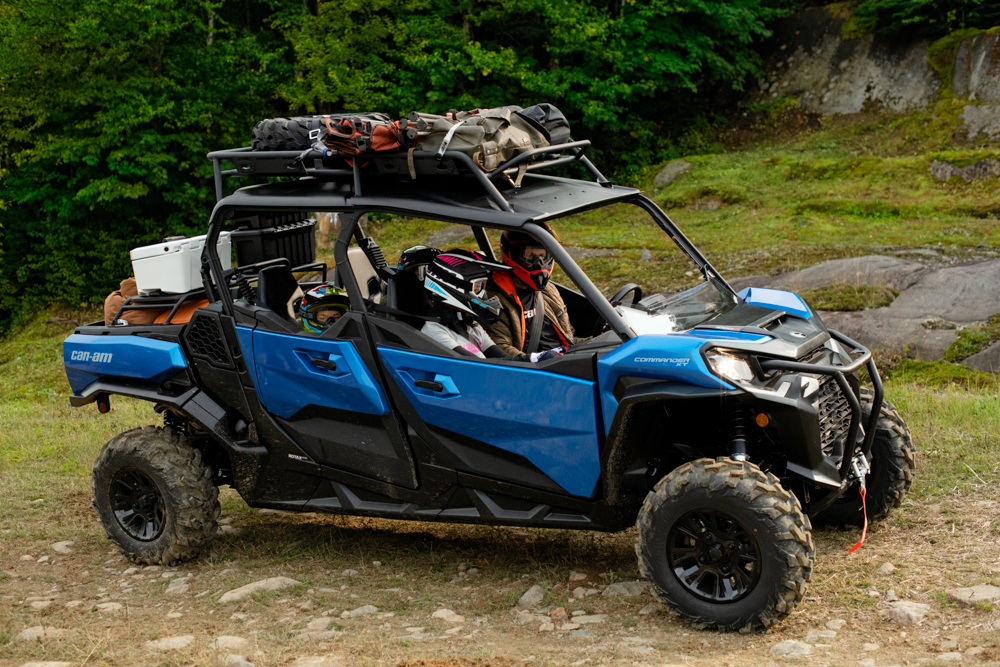 Seeing their faces light up with excitement as you rev the engine and take off is enough to put a smile on anyone's face! One ride in, and you already know you're making special experiences that will last them a lifetime. They'll be recounting the stories of their trips in the Commander to their friends for years to come.
So, how do you make sure your Can-Am Commander, Maverick or Defender is safe for your little ones to enjoy by your side? Technically these UTV's aren't made with young children in mind. Which means rides with the kids are out of the question, right?
Thankfully, you'd be completely wrong in this case!
There are plenty of ways to "child proof" your Can-Am side-by-side and make it plenty safe for your most precious cargo. Because what could be more important then sharing the exhilaration of driving the side-by-side with your favorite little people?
Let's dig in to some of the modifications needed to ensure the safety of your kids, shall we?
Can-Am Defender Booster Seats
Every Can-Am Maverick, Commander and Defender comes stock with some pretty great seats, right? They're comfortable, for you, and are usually made of materials perfect for weathering the different environments and weather you may drive the UTV through.
For your children, though? These seats aren't so great…
In most states, laws exist in regards to child safety while riding in motor vehicles. For instance, in California (and many other states), children under 8 years old are required by law to be secured in a car seat or children's booster seat. The reason being that these seats allow the seatbelt or harness to do its job properly. Seatbelts are usually made for adults, and rarely are installed with young children in mind.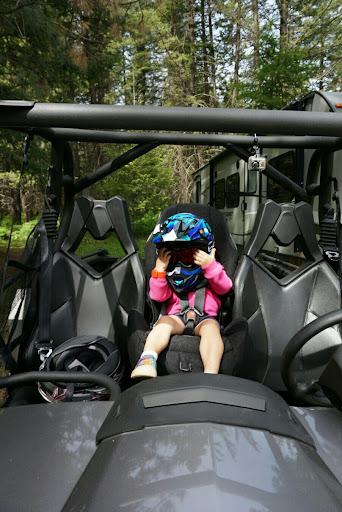 Thankfully, replacing or adding Can-Am Commander seats is pretty simple. But if you want to retain your stock seatbelts or harnesses, a booster seat will be required to safely, and legally allow your kiddos to come along for the ride.
Adding a Can-Am Commander booster seat is the quickest and easiest first step to making your Can-Am Defender, Maverick or Commander child-safe!
Can-Am Commander Seatbelts and Harnesses
While we briefly touched on the fact that stock Can-Am Commander seatbelts and harnesses aren't made for younger humans, it's important to unpack that a little further.
Although your UTV may not come with a harness installed to fit smaller-bodied individuals, you can definitely replace them with ones that will. Thankfully products like the 4-Point 2" Youth Harness (H-Style) by DragonFire exist to make your search much easier. With every safety feature scaled down to fit the pint-sized person in your life, a replacement youth sized Can-Am Commander seatbelt is just what the doctor ordered!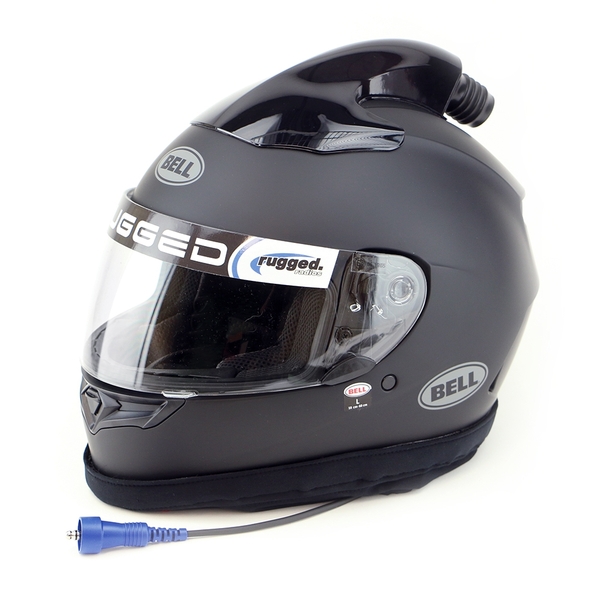 Can-Am Maverick Helmets Save Lives
A good helmet for your little one may just be the most important piece of safety gear you will ever buy for them.
Sure, helmets aren't exactly "cool", but your kids will grow to learn that being alive and safe trumps "being cool" any day of the week. We have all likely seen someone roll, flip or crash their side-by-side, or at least have seen a video of a similar incident.
We love models like the Bell Qualifier Pumper DOT Helmet By Rugged Radios because they come in a large variety of sizes to fit any head, and have all of the safety options you have come to expect from a quality helmet. They even come pre-wired with the Rugged Radios helmet communications kit, which is usually sold separately!
The communications kit will become more important than you might think, too.
Out on the trails, things get loud. Pair that with a helmet that blocks out noise, and your kids may not be able to hear you at all. A comms kit allows you to still talk to them, and reassure them when you decide to show them how your Can-Am UTV can drift around that hairpin turn!
Time to Ride
Now that you've got the booster seats, proper sized harnesses, and a great helmet, your Can-Am side-by-side should be kid-safe and ready to roll for the next family outing or camping trip!
Here at Everything Can-Am Offroad, we strive to make it super easy for you to find every aftermarket accessory you need for your Can-Am Commander, Maverick or Defender!