Top 40 Bangers To Play When Riding Your Can-Am Side-By-Side
Mar 20th 2023
The world of music is nearly endless these days, with a lot of good stuff to listen to, and a lot of bad stuff to listen to. And if you've installed a sound bar, a stereo, or complete UTV sound system with speakers, subs, and amps in your Can-Am side-by-side, you may as well put it to good use while you're in the field. You might start out with your tried-and-true favorites, but those go-to tracks are likely to get tiresome if you keep repeating them again and again. Plus, if you're a fan of music in general, exploring new songs is part of the fun! Regardless if you're putting in long workdays with your Can-Am Defender and want a few Country classics to keep you motivated, if you're exploring new territory in your Can-Am Commander and want some tunes that you can play in the future to remind you of the good times had, or if you're going hard and fast in your Can-Am Maverick or Can-Am Maverick X3 and need some songs to bring out your inner courage, here are the top 40 tracks to play when riding your Can-Am side-by-side!
Best Tools To Use For Storing / Playing Music In Your Can-Am UTV
Tapes and CDs might have been your best bet in the past, but in the modern day and age, there are better tools to utilize for in-field tunes. We've discussed the best sound systems and audio kits for Can-Am side-by-sides before, but when it comes to the backend, there are a few ways to go about it. The most popular tool for playing music on the trail is Spotify, but Pandora Premium, YouTube Music, and Amazon Music also work. If you're riding in cell range, you shouldn't have a problem with any of those. But when you're deep in the thick of it, you'll want to make sure that you've downloaded your playlist and saved it to your device – be it a tablet, smartphone, or MP3 player. Satellite radio is another option, and if you have a subscription to Sirius XM in your car, they offer an app you can use to get satellite radio in your UTV as well. Young Radio is another good app for offline music, or if you've got a compatible system, you could also load up a USB stick or Micro SD card with the following songs to play as you cruise or while you're posted up for a trailside pit stop!
Top 10 Hits To Play When Riding Your Can-Am Defender
The following songs were compiled from real-world Defender owners. You might not be a fan of them all, but if you're like your fellow Defender-owning compatriots, chances are high that you'll enjoy one or two of them at the very least. They span genres ranging from Cowboy Hip-Hop and Indie Folk to Blues Rock and Blue-Eyed Soul. If they don't tickle your fancy, feel free to try the suggested songs for Commander or Maverick owners!
Lookout Mountain by Drive-By Truckers
Hank And The Drinkin by Kentucky Music Mafia
Southern Land by Taylor Ray Holbrook feat. Ryan Upchurch
Up Around The Bend by CCR
I Do This by Cap Bailey and Demun Jones
All Weekend Long by The Lacs
Uneasy Rider by Charlie Danials
Diggin Up Bones by Randy Travis
This Mountain by Benjamin Todd
Sippin On Shine by Twang and Round
Top 10 Hits To Play When Riding Your Can-Am Commander
Many Can-Am Commander owners like to blast Rhythmic Rock, while others prefer Southern Rap or Riff-Oriented Soul. But whatever genre or musical style you're partial to, the following songs are sure to deliver some good feels when you're trail riding, dirt-road rolling, or recreationally sipping at the campsite or cabin!
Giving You Up by Kameron Marlowe
Paradise City by Guns N' Roses
Free Bird by Lynyrd Skynyrd
Made to be a Country Boy by Dillon Carmichael
No One Knows by Queens Of The Stone Age
My Town by Demun Jones
All Day by Hard Target
Heading South by Zach Bryan
Friday Coming On by Dusty Leigh, Brandon Hartt and Moonshine Bandits
Like a Rodeo by Kane Brown
Top 10 Hits To Play When Riding Your Can-Am Maverick
There are many similarities between the aforementioned riding songs for Can-Am Commander owners and the subsequent riding songs for Can-Am Maverick owners. They both include songs for getting wild and rowdy, as well as songs that engender bucolic emotions and evoke themes of idyllic rural living. Some are old, many are new, but they're all poised to put you into a great mood when riding!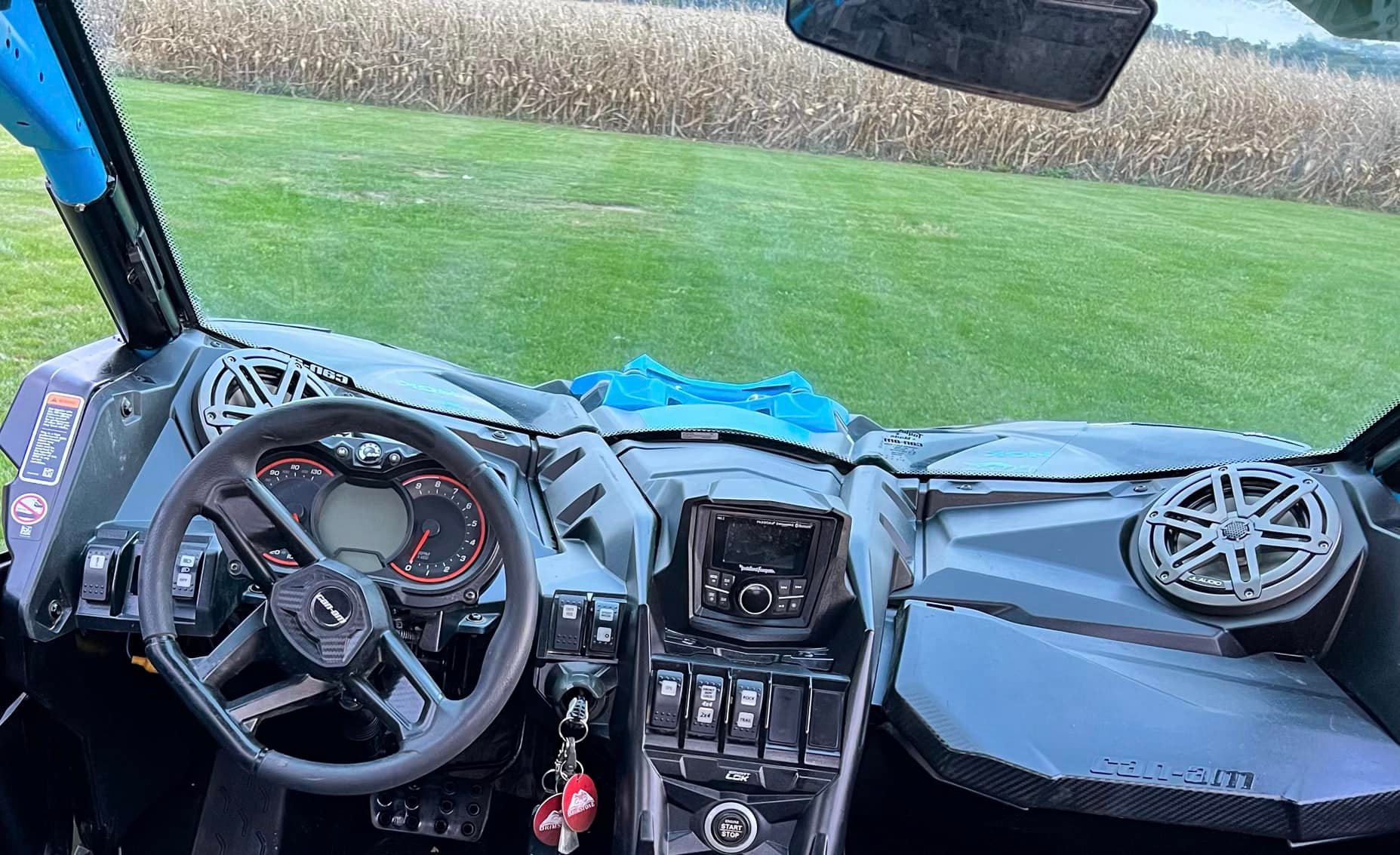 Kashmir by Led Zeppelin
Can't Stop by Red Hot Chili Peppers
Welcome To My House by Nu Breed Feat. Jesse Howard
The Motherload by Mastodon
Composure by August Burns Red
Workin' by Big Smo Feat. Alexander King
I Love Rock-n-Roll by Moccasin Creek
Waitin' On 5 by Chris Janson
Save A Horse (Ride A Cowboy) by Big & Rich
We The People by Colt Ford
Top 10 Hits To Play When Riding Your Can-Am Maverick X3
These last hit songs for Can-Am Maverick X3 owners are a bit heavier, including a few Deathcore tracks that might be too much for some, as well as songs with rustic influences imbued with hints of Southern Rap and touches of Groove Metal. They're surely not to everyone's tastes, but perhaps they'll be to yours!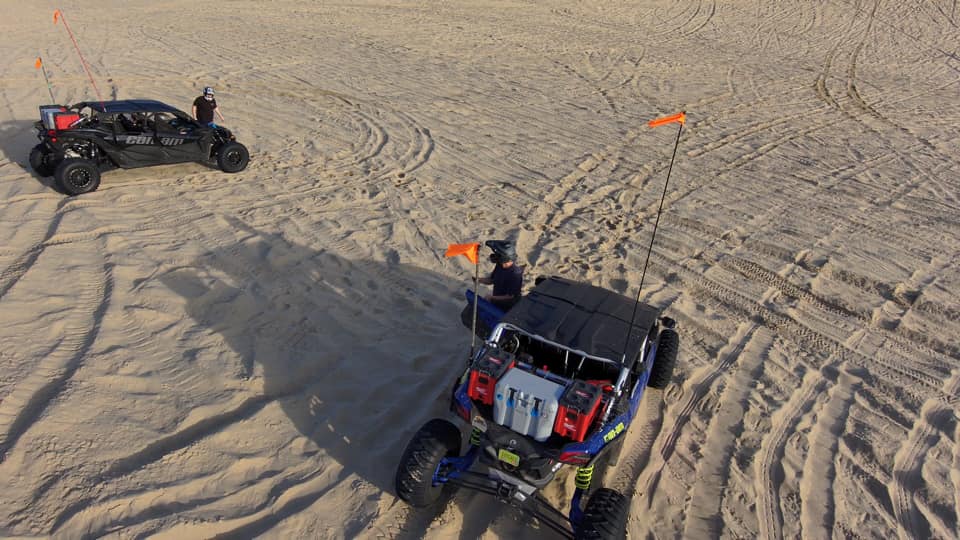 Paranoid by Black Sabbath
All Summer Long by Kid Rock
Climbing Mountains by Adam Calhoun & Struggle Jenningd Feat Caitlynne Curtis
I Stand Alone by Godsmack
Can I Get a Outlaw by Ryan Upchurch
Destructo by Hunt the Dinosaur
Cast No Stones by Cody Jinks
Son Of A Sinner by Jelly Roll
Demolisher by Slaughter to Prevail
Long Haired Country Boy by Cody Johnson and The Rockin' CJB